One of the most frequently asked questions about CBD is "can you overdose on CBD oil?" While fatal overdose from CBD is not an option, there's a lot more to the topic of the side effects of CBD oil. This article will explain the possible unwanted reactions to CBD products. In simple words, you'll learn what happens when you take too much CBD at a time.
CBD is touted for its ability to provide relief from a wide variety of health problems. However, as the popularity of CBD continues to grow, so does the public awareness and safety concerns. It's totally understandable that people want to know if they can overdose on taking too much CBD oil. After all, when you take anything for relief, it's important to know whether or not there is a risk of lethal overdose.
If you've been using CBD oil for some time now, you've probably wondered if you can take too much CBD — and what could happen to your body.
Some studies show that an individual would need to ingest over 20,000 mg of CBD at a time, which would be nearly impossible to achieve.
With all that said, we don't recommend doing a swallow-the-whole-bottle challenge with your CBD oil.
Here's everything you need to know about CBD, possible overdoses, risk of addiction, and potential drug interactions.
Is CBD Oil Addictive?
Substance abuse and addiction are a serious public health problem. However, this problem is nonexistent when it comes to CBD oil, so you can take a deep breath and exhale with ease.
Short for cannabidiol, CBD is one of the 100+ compounds known as cannabinoids that are secreted in the flowers of cannabis plants. There are two major cannabinoids — CBD and THC (tetrahydrocannabinol).
THC is the only compound that produces mind-altering effects — which is the reason why people can form habits around its use and experience behavioral addiction.
None of the cannabinoids — including THC — can get you physically addicted.
CBD, on the other hand, is non-intoxicating and won't produce any mind-altering effects like THC. Not only that, but CBD is also non-addictive or habit-forming in any way. In fact, according to recent research, CBD may help people recover from different types of drug addiction such as opiates and heroin, reducing the severity of withdrawal symptoms at the same time.
Taking CBD oil helps you get the natural benefits from cannabis, including relief from stress, anxiety, inflammation, nausea, sleep problems, and low mood without the psychoactive buzz from THC. With CBD oil, you can go to work and drive a car without the risk of crossing the law.
Okay, so you can't fatally overdose on CBD oil or get addicted to it. But, can you build up a tolerance to this compound?
Read on to find out.
Can You Build a Tolerance to CBD Oil?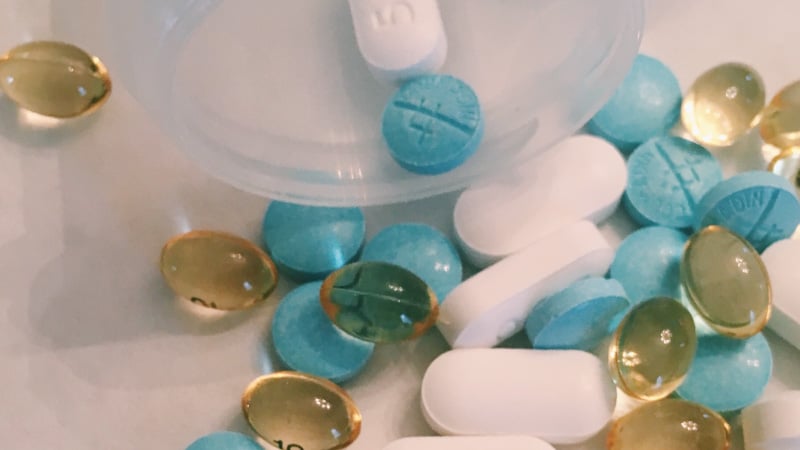 One of the most dangerous side effects of some prescription and non-prescription drugs is that the user can build a tolerance to them. In other words, they require you to take higher doses because the previous one no longer works, so you increase it — to the point where you reach a lethal dose.
When people ask "how much CBD oil should I take?" they're usually concerned about the potential tolerance buildup. While there's no clear answer to that, it appears that people don't develop a tolerance to CBD products according to different studies. Some people have been taking CBD oil for years without increasing their dose. In fact, CBD may lead to a phenomenon known as "reverse tolerance", where the user needs a lesser dose than before to feel the effects with consistent use. Over time, many CBD consumers experience better symptom relief with continuously lower doses.
CBD interacts with the cannabinoid receptors indirectly without actually binding to them. As a result, it increases the body's natural ability to produce its own endocannabinoids over time. The more endocannabinoids circulate in your system, the less CBD you'll need to get symptom relief.
Dosing CBD oil depends on a variety of factors, including one's age, gender, weight, metabolism, the severity of symptoms, and desired effects. Some people also found that taking short breaks, changing up their schedule time, or taking CBD only for specific symptom relief can change the way their body responds to CBD.
Research on reverse tolerance and CBD oil is still in its early stages, so if you want to figure out the right dose for yourself, you'll need to go through classic trial and error.
Can You Overdose on Taking Too Much CBD Oil?
CBD has very few side effects and is not toxic to humans. So, if you're wondering whether or not you can overdose on taking too much CBD, the short answer is: no.
In 2017, the WHO issued a comprehensive report on the benefits and safety of cannabidiol, concluding that CBD is well-tolerated in humans even at doses as high as 1500 mg CBD daily.
To date, there are no known reports of a fatal overdose caused by CBD products. As stated by the National Cancer Institute:
"Cannabinoid receptors aren't found in the brain stem, there is no way it can change our key functions like breathing. Drugs like opioids, on the other hand, are located in the brainstem — which means it has the potential to interrupt things like blood circulation and breathing that can result in serious injury or death."
Long story short, most prescription drugs can mess with the mechanism in the brain responsible for functions like blood circulation or breathing. Once compromised, they can result in serious internal damage or death, which isn't the case for cannabinoids like CBD and THC, as there are no cannabinoid receptors in the brain stem.
The fact that you can't overdose on taking too much CBD oil doesn't mean it has no side-effects.
In the next section, we'll focus on the possible adverse reactions to CBD.
How Much is Too Much CBD?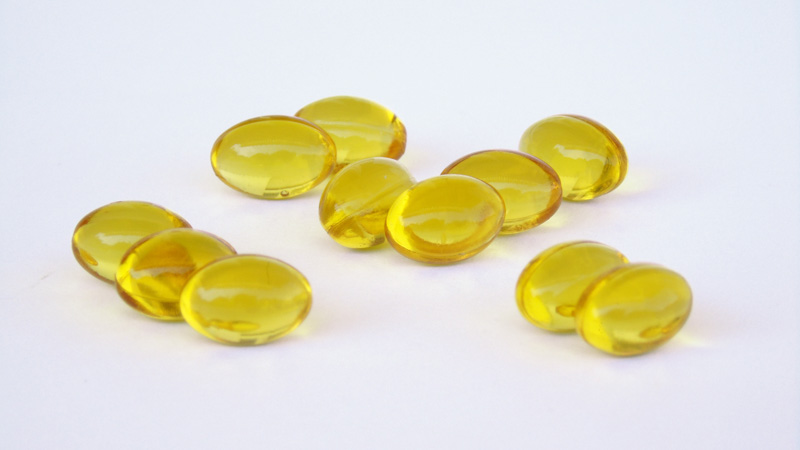 When someone asks "can you overdose on CBD oil?" they might not necessarily mean a fatal overdose. Sometimes, people use the term "overdose" to describe any negative reaction to high doses of specific substances.
While CBD products won't get you high or lead to a fatal overdose, it's still possible to take too much CBD and experience a few side effects.
CBD is well tolerated by most people. It's considered a safe supplement. Most unpleasant experiences with cannabis occur due to the overconsumption of THC-dominant products — not CBD.
Most of the time, too high doses of CBD will result in dry mouth and lethargy. Although the risk of overdosing on CBD is low, the potential adverse effects include:
Dry mouth
A temporary drop in blood pressure
Drowsiness
Sedation
Changes in appetite
Diarrhea
So, how much is too much CBD?
Again, that depends on factors like your weight and unique body chemistry. As with any health supplement, people will respond differently to different doses. You can follow the recommended serving size indicated on the CBD bottle. Start low and slow, gradually increasing the amount until you feel the difference.
Can Pets Overdose on CBD Oil?
CBD overdose is also a common concern among pet owners. As reported by CNBC, the sale of CBD pet products reached a whopping $32 million in 2018. A cannabis research firm Brightfield Group estimated that the CBD pet market could hit 1.16 billion by 2022 in the United States alone.
CBD pet products are taking the industry by the storm. You can find CBD for pets in oils, tinctures, treats, and topical ointments; they are sold over the counter without a prescription. Like humans, pets can benefit from cannabinoids because they have an identical endocannabinoid system. People give their four-legged friends CBD to ease anxiety, seizures, and chronic pain, as well as for overall wellness.
Can your pet overdose on taking too much CBD oil?
The situation is similar to humans. Pets can't lethally overdose on CBD, but they can experience some side-effects after taking too much of this cannabinoid.
The ASPCA's Animal Poison Control Center (APCC) has reported an increased number of calls regarding overdose symptoms of CBD ingestion, especially in dogs.
The adverse reactions to CBD in pets include:
Changes in appetite
Increased sensitivity to stimuli
Impaired coordination
Diarrhea
Lethargy
Urinary incontinence
Most CBD pet treats are labeled with a recommended serving size and dosing instructions. They also contain less CBD than products intended for human consumption. Most of the time, CBD pet treats are infused with 2.5 mg – 5 mg per piece.
It's paramount that you verify the source of your CBD products to make sure they come from reputable vendors that use organic ingredients and test their products in third-party laboratories for their CBD content and purity.
CBD as a Potential Treatment for Drug Addiction
As mentioned, drug overdose is a serious public health problem in the United States. Over 67,000 Americans died from it in 2018 alone, which makes for an 84% increase from the previous decade. All of these deaths resulted from prescription or illicit drug abuse or addiction.
Can you use CBD to deal with addiction and its symptoms?
There are studies demonstrating CBD's ability to alleviate opioid and heroin addiction. Since addiction impairs someone's ability to process information, going cold turkey can be next to unachievable without starting a behavioral therapy and getting help from family, friends, and sometimes mental health intervention.
The withdrawal symptoms that occur when someone is trying to kick the habit are the most difficult obstacles on a person's way to sobriety.
CBD has also been shown to reduce the anxiety and cravings associated with drug withdrawal symptoms. Of course, CBD doesn't cure addiction, but it can support you in the recovery process.
How to Take CBD Oil?
Taking CBD oil is simple and easy. First, you will want to measure out your dosage with the dropper attached to your CBD oil bottle. Then, you can dispense the oil beneath the tongue and let it sit for about 60 seconds before swallowing for maximum absorption.
This way, CBD passes into the bloodstream through the sublingual membranes in your mouth, so it doesn't have to be processed by the liver.
CBD and Drug Interactions: What Happens When You Take CBD Oil With Your Medications?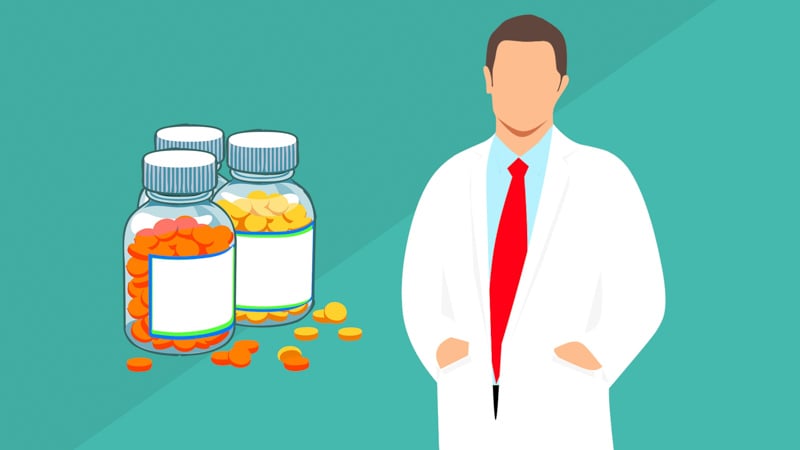 CBD interacts with the same enzyme (Cytochrome P450) that breaks down the majority of active ingredients in prescription and non-prescription drugs. This mechanism is identical to eating grapefruit while on medication.
CBD oil can increase or decrease the effects of the following classes of pharmaceuticals:
Antihistamines
Antibiotics
Anesthetics
Angiotension II Blockers
Antipsychotics
Antiarrhythmics
Anticonvulsants
Antidepressants
Benzodiazepines
Beta-blockers
Calcium channel blockers
HIV antivirals
HMG CoA reductase inhibitors
Immunomodulators
Non-Steroidal Anti-Inflammatory Drugs
Oral Hypoglycemic Agents
Proton-Pump Inhibitors
Steroids and corticosteroids
Sulfonylureas
If you take medications from the above classes of drugs, you should consult your doctor before incorporating CBD into your daily routine.
How to Find Quality CBD Products Online?
Where you buy your CBD oil plays a large part in your dosage regulation and the safety of your product. Recently, we have witnessed a wave of hospitalizations from poor-quality mislabelled vape cartridges or CBD oils. Although these are isolated incidents, it still puts customers in danger of buying fake products with synthetic ingredients.
One of the first things you should pay attention to is where the CBD comes from. The best CBD oils are made from organic-non GMO hemp plants that are grown under natural sunlight and without harmful additives such as pesticides and growth boosters. At Royal CBD, we source our hemp from local farmers in Colorado to ensure clean CBD-rich material for extraction.
The extraction method can also make or break the quality of CBD. Currently, CO2 extraction is the best method to produce CBD oils due to its safety and efficacy. Pressurized CO2 doesn't require additional heat or solvents, yielding pure and consistently potent extracts without hurting the environment on the way. This is how the entire Royal CBD line is made.
Most importantly, you should always check the lab reports from third-party testing. Every CBD company has an option to send their products to an independent laboratory; these laboratories will analyze the CBD content of the tested sample and check for potentially unwanted or dangerous additives, such as heavy metals, solvents, and pesticides to name a few.
All of our products are rigorously tested in a certified laboratory for potency and purity. Contact us and we'll provide the lab reports for the product you're interested in.
Bottom Line: Can You Overdose on CBD Oil?
Considering zero cases of fatal overdoses to this day, it's very unlikely that you overdose on taking too much CBD oil. However, keep in mind that the CBD market is largely unregulated and not all products are created equal. In fact, there's a large degree of difference when it comes to the quality of CBD extracts being sold over the counter.
If you're looking for the best deals on quality CBD products, we recommend that you place your order with a trustworthy online store. Shopping CBD this way gives you access to the whole world of CBD products, not to mention that you can easily research your potential supplier and take advantage of discounts, bulk pricing, and special reward programs.
For example, at Royal CBD, you can join our Royalty Rewards Program. Every purchase adds special crowns to your account, which you can spend on your next order to save more money on your favorite products.
Although it's rather impossible to overdose on taking too much CBD oil, there are a few side effects that may occur upon taking too much CBD at a time. Thankfully, these side effects are very mild and nearly nonexistent in regular doses. We always advise our customers to take CBD oil responsibly in order to maximize the benefits and avoid the above reactions.
If you're on any medication, consult your doctor before taking CBD oil. A qualified professional should be able to establish the right strategy for your supplementation without causing potential drug interactions that could lead to second-hand side effects.