CBD Capsules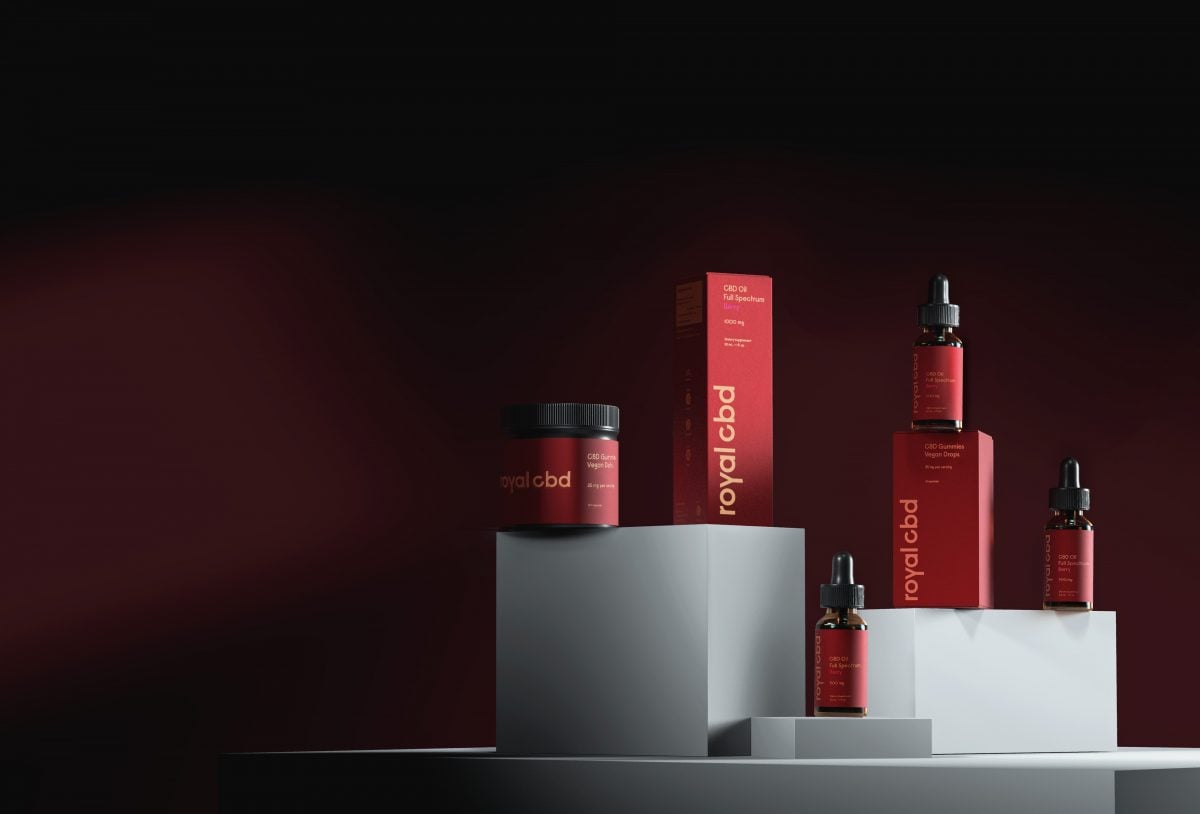 CBD Sleep Capsules (+ CBN & Melatonin)

$99

$79

—

or subscribe and save

15%

CBD Energy Capsules (+ CBG & Caffeine)

$99

$79

—

or subscribe and save

15%

CBD Capsules 25mg (Softgels)

$99

$79

—

or subscribe and save

15%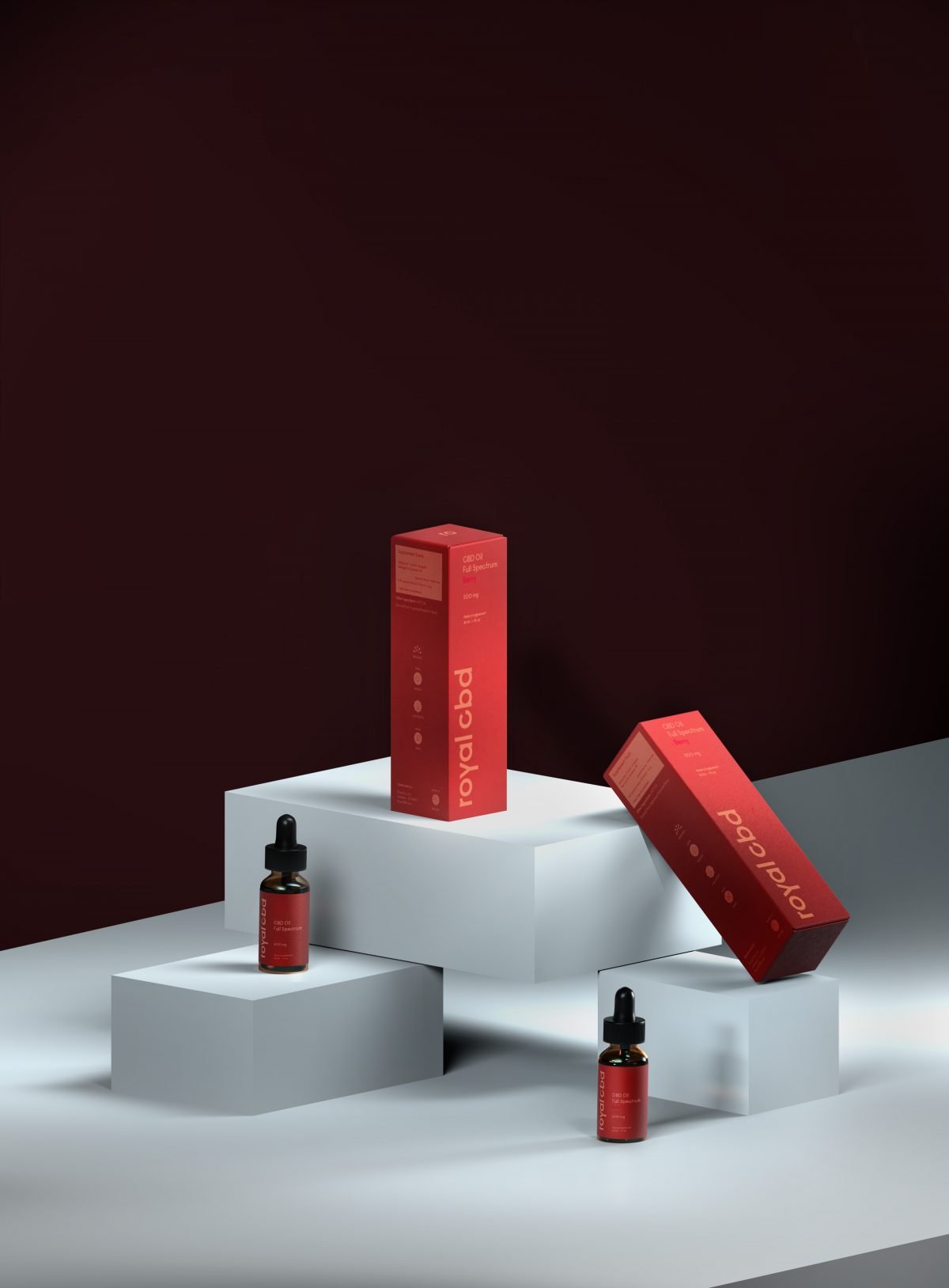 Simple & Effective
The reason people opt for CBD capsules is convenience.
There's no messing around with oils or calculating doses. Just pop a capsule as you would any other health supplement and go on with your day.
We use the same premium CBD oils we're known for and inject them into an easily digestible capsule in precision doses.
Every capsule is identical — containing a 25 mg dose of full-spectrum CBD. Our extract is especially rich in CBD but also contains supportive cannabinoids, including CBC, CBG, CBN, and more. Most of our customers take one or two capsules each day with water.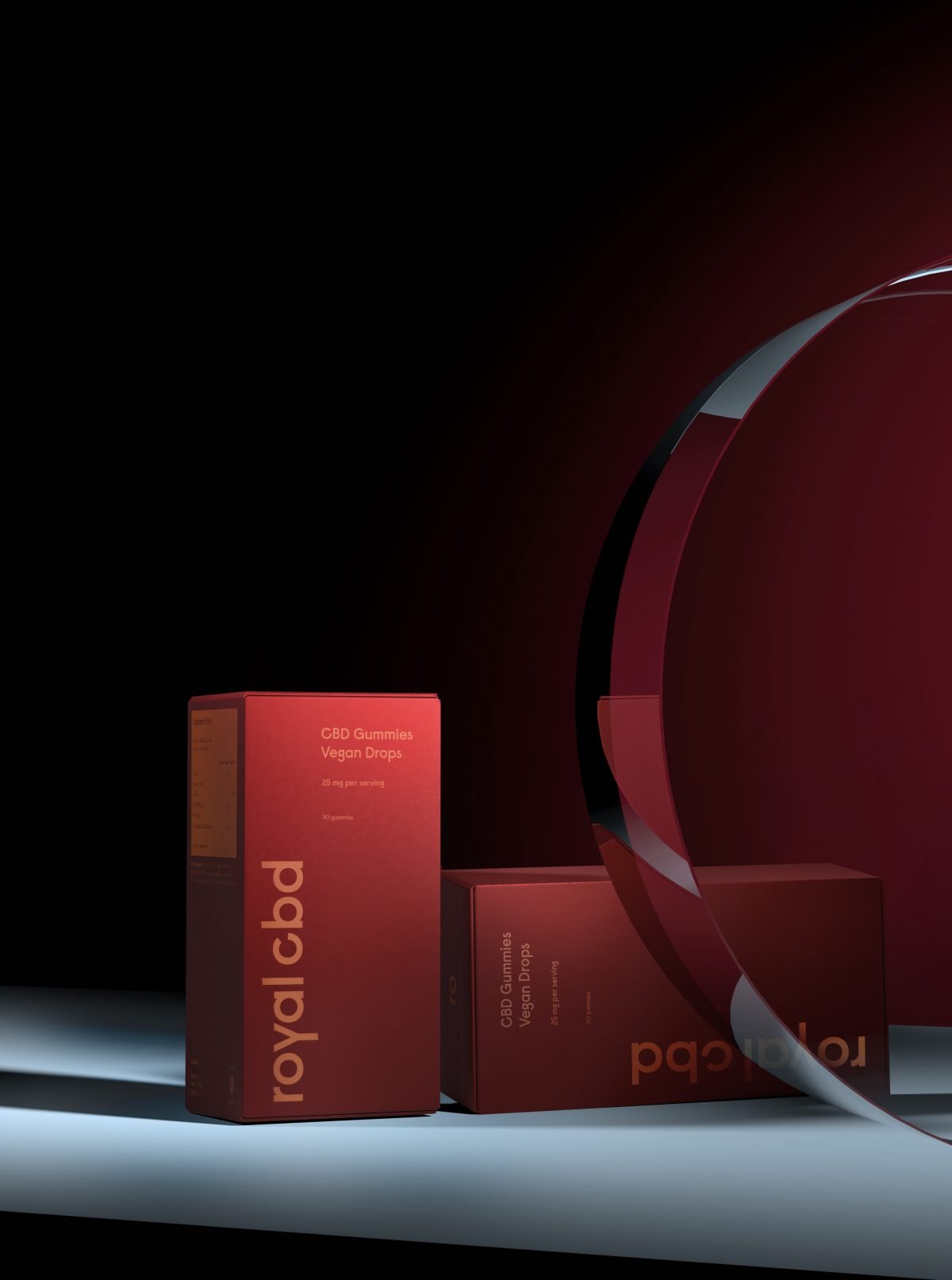 Quality > Quantity
Our top priority is the quality of our capsules. In order to achieve this, we've avoided scaling our operation to ensure our quality control staff can keep a close watch on the entire process. Everything in our facility is carefully monitored and tracked for the sole purpose of maintaining the high standards we're known for.
Our CBD is sourced from organic hemp and extracted with CO2 for maximum potency. All batches are lab tested for quality and potency, and we order additional tests to check for over 200 known contaminants and pesticides post-production.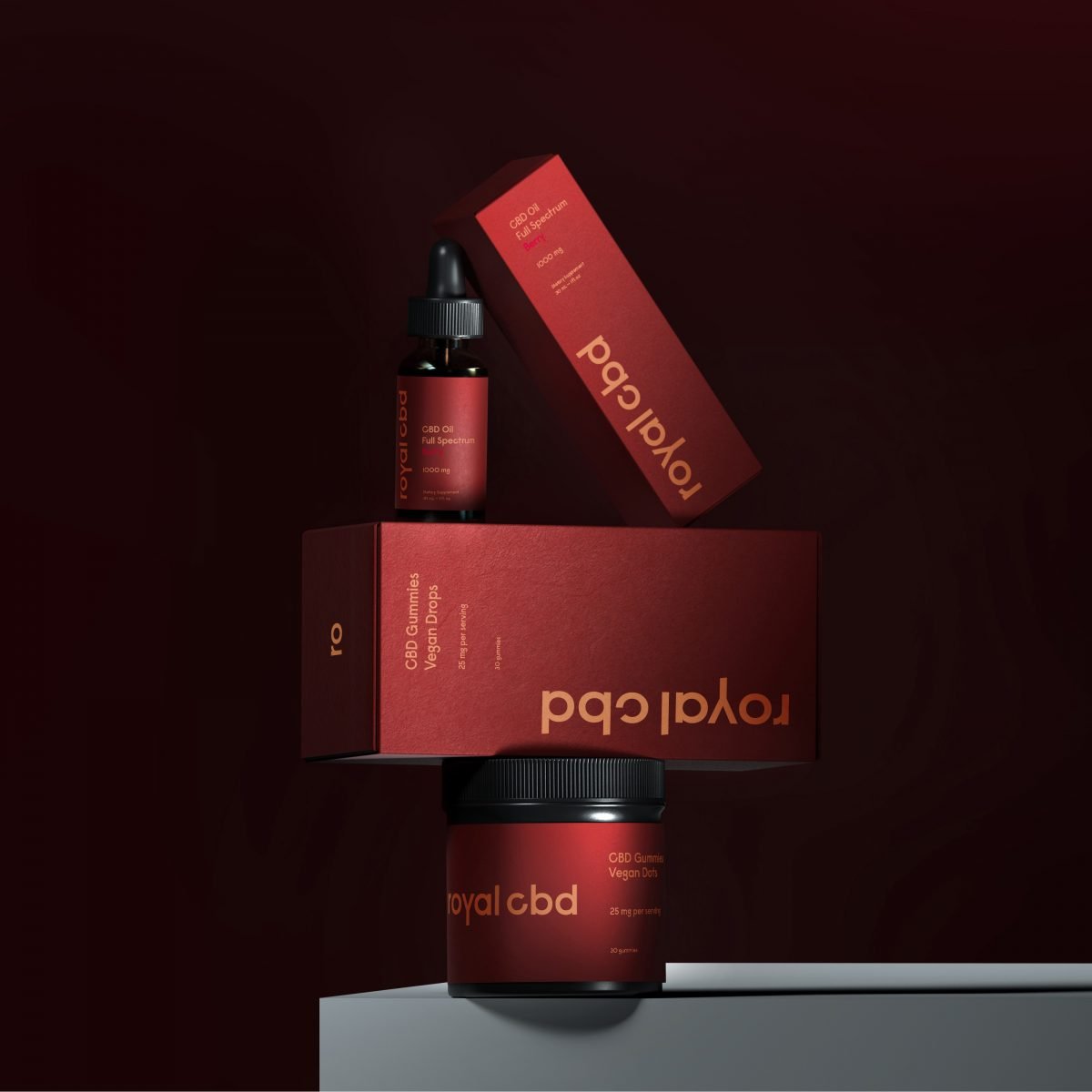 Why Royal CBD Capsules?
There's a growing body of scientific evidence highlighting the health benefits of CBD. Whether you use CBD oils or pre-filled capsules, we've got you covered with our award-winning CBD extracts.
Natural Pain Relief
Many people are turning away from opioid painkillers unless completely necessary. They're turning to natural health supplements like CBD — which experts are raving as the best all-around supplement for supporting chronic pain. This cannabinoid, along with over a dozen others, activates the endocannabinoid system — which is an interconnected network of receptors that regulate everything from inflammation to pain transmission.
Stress Reduction
In today's world, it's nearly impossible to avoid stress entirely. Our nervous system wasn't designed to navigate the world of immediate deadlines, financial hardship, or constant exposure to computer screens and smartphones. CBD is believed to offset some of this stress by "turning down" the noise within the nervous system that we perceive as stress.
Healthy Lifestyle
Humans are essentially a complex network of chemical reactions. Keeping these reactions in check is hard work. It requires effort on both a physical and mental level. With adequate diet, exercise, stress management, and the integration of well-rounded supplements like CBD — we may be able to achieve and maintain optimal health well for years to come.
Elevated Mood
The same factors that cause our stress can also affect our mood. When our mood is low, it becomes harder to get out of bed in the morning, we develop addictive behaviors, and we lose our ability to focus on work or school. Many people use CBD products to reduce stress and promote a better overall state of health and balance. This inherently works to elevate mood, improve our focus, and make us more motivated in the things we do.
A Better Night's Sleep
As any health expert will tell you — prioritizing sleep is the single-most underrated aspect of maintaining optimal health and wellbeing — period. Insufficient sleep has become an epidemic in a world obsessed with productivity. CBD is a relaxant, which helps facilitate the important wind-down period of the evening prior to sleeping. It's thought to help increase the duration as well as the quality of our sleep — providing a powerful improvement in our productivity, mood, and overall health the following day.
Boost Immunity
The endocannabinoid system is incredibly important for managing our immune function. It's an effect that goes both ways — boosting it when it's underperforming and pushing back when it's overperforming. This gives CBD an incredibly wide range of benefits when it comes to supporting immune health.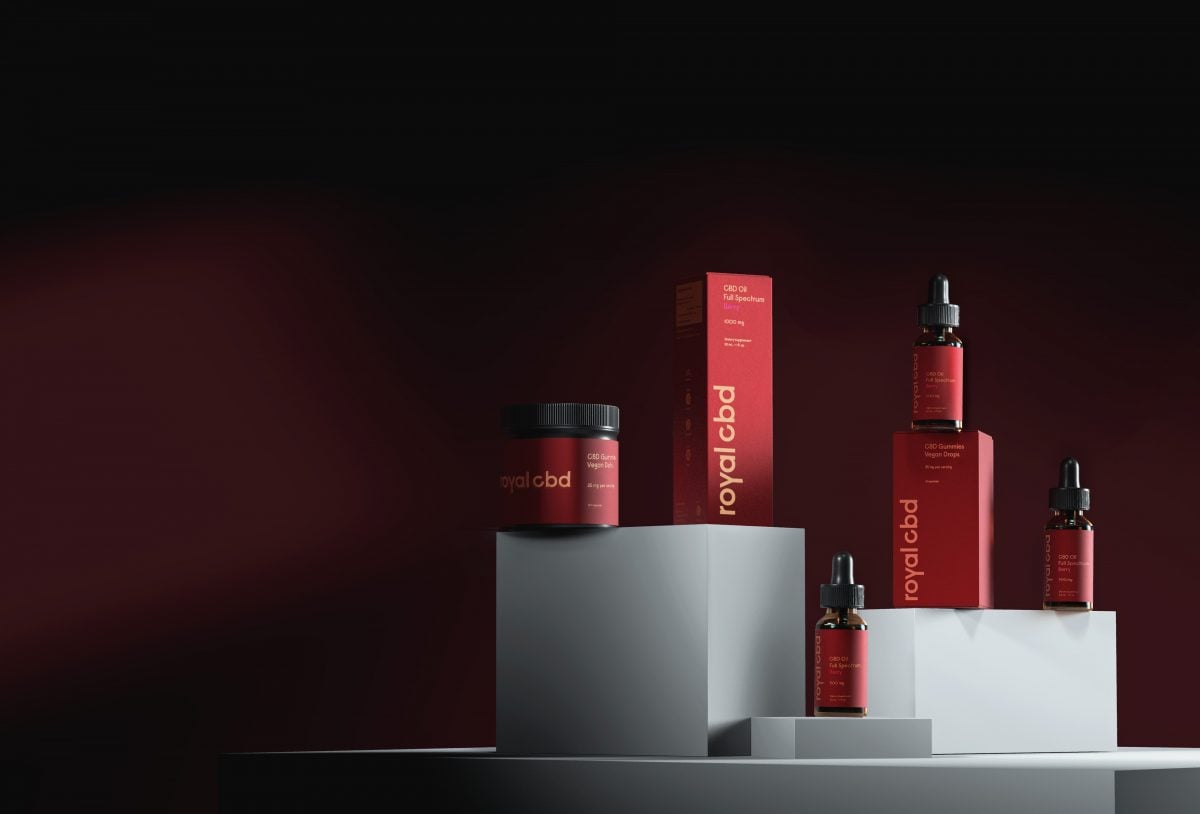 Improve Your Quality of Life with Royal CBD Capsules
Royal CBD aims for top-notch quality in all their CBD products, including Royal CBD Capsules. The Cannabidiol we use in our CBD capsules is derived from organic, premium-grade industrial hemp grown with environmentally-friendly farming practices.
Despite opportunities to scale, we've decided to keep our manufacturing processes in-house. This is the only way we can ensure the quality we're providing in our products is at the highest level possible. We visibly inspect all the hemp that enters our facility, we run smaller batches of supercritical CO2 extraction so we can monitor any fluctuations, and we maintain strong relationships with our organic farmers to ensure our starting material is consistent.
This is the Royal promise we intend to keep in perpetuity.
CBD Capsules FAQ
What Are the Benefits of CBD Capsules?
As per the FDA guidelines, we're not allowed to make any claims for what CBD can potentially treat, and we don't intend to. However, there's been an incredible amount of research over the past couple of years relating to the role of CBD in maintaining the health of the neurological, cardiovascular, immune, and digestive systems.
What's the Difference Between CBD Capsules vs. CBD Oil?
Our capsules are made from the same high-quality CBD oil found in our dropper bottles. We've just taken the liberty to measure specific doses into a convenient softgel capsule to make taking the oil even easier. The main advantage of a CBD capsule over a CBD oil is the ability to take consistent, repetitive doses without the need to measure. Every capsule contains identical doses of CBD and can be taken anywhere.
Should You Use CBD Capsules for Pain Management?
Royal CBD capsules are a convenient way to deliver CBD to your system without measuring out your dose with a dropper. Our customers use them for a variety of purposes, including relief from physical discomfort and stress. That being said, please remember that our products are not intended to prevent, diagnose, or treat any disease or medical condition.
Can You Use CBD Capsules for Anxiety Relief?
CBD capsules may help manage typical day-to-day stress triggers. However, if you suffer from anxiety-related disorders, we recommend making an appointment with a doctor for a professional diagnosis and further advice. CBD is a wonderful health supplement, but it's not going to cure any medical condition.
Can CBD Capsules Improve My Sleep?
We asked our customers what the main reasons for using our CBD capsules were. Just over 28% reported using our capsules to help them sleep. This isn't surprising; there have been dozens of clinical trials exploring the use of CBD for sleep. Many of these studies have found that CBD users spend less time laying awake at night, experience fewer interruptions during the night, and wake feeling more refreshed.
How Many Capsules Should I Take?
The number of capsules you should take depends on factors such as your size and weight, your experience with using CBD products, your age, and what you're using CBD for in the first place. Each capsule contains 25 mg — which is the standard dose of CBD for most people. Larger individuals, people who are less sensitive to CBD, and people who prefer using very strong doses may want to double down and take two capsules. Very rarely do people find they need three capsules to get the desired effects.
How Are Royal CBD Capsules Better Than Other Brands?
Our capsules are remarkably potent. We've designed out capsules to offer what we consider the standard dose of CBD, which is 25 mg of premium hemp extract. We use a phytochemical-rich extract that maintains the entire spectrum of compounds produced by the hemp plant. Through a concept called the entourage effect, these compounds work together to provide an even greater level of benefit. Many of our customers report our 25 mg capsules are stronger than the average CBD products with the same dose. We believe this comes down to the quality of the extract and the diversity of different hemp-derived ingredients.
Browse our selection of CBD-infused goods and make the final step to turn the average CBD experience into a royal one!
Shop All Collection