Earning is Easy
The comfort and happiness of our customers are what matters the most to us as a brand. If you're not happy, that means we're not doing our job properly. That's why we wanted to introduce you to Royal CBD Rewards Program — an easy and convenient service that'll let you enjoy working with us even more, without anything extra on your part.

All you have to do is sign up for our Rewards Program. Then you can shop our amazing CBD products as usual. However, you'll now enjoy the added benefit of accumulating reward points that you can redeem anytime. Doesn't that sound awesome?
&nbsp
Activity
Join our Royalty Rewards Program and get your exclusive discounts today!
| | |
| --- | --- |
| Account Signup | |
| Subscription to the Royal | |
| Newsletter | |
| Product Review | |
| Like via Facebook | |
| Tweeting via Twitter | |
Reward crown points can also be earned based on your orders, earning crowns for every dollar spent at Royal CBD!
**100 crowns equal $1 (for every $1 spent you will earn 2 crowns) - for example, spend $50 and earn 100 crowns
Frequently Asked Questions
How to Create Your Royalty Rewards Account:
Login every time you place your order:
Your reward points get added to your account after your successful transaction
I signed up for Royalty Reward account, how do start redeeming points?
Our system is automatically set up to give you points the moment you have successfully completed a task
Why can't I use my reward points?
You need a minimal of 500 points to start redeeming your reward points
Is there a limit on how many reward points I can collect?
You can collect unlimited crowns and crowns never expires!
Earning Points
When you register for Royal CBD Rewards Program, you will automatically start earning points on all of your purchases. It doesn't matter what you buy or how often — the points apply to our entire range!

The formula for calculating how many points you get is simple:

$1 spent 2 reward points
You can also earn reward points by doing a bunch of other fun things on our website. For example, simply creating an account will grant you some bonus points as a welcome to the program. If you engage with us on social media and share our content, that will earn you points as well. Writing reviews about our company and products also works — plus, you'll be helping other customers make shopping decisions with your invaluable input!

If you truly believe in our products (like we do!), you can also recommend them to your friends. Successful referrals will give your friends a bonus discount on their first purchase, and you'll get a ton of reward points. It's a total win-win for everybody!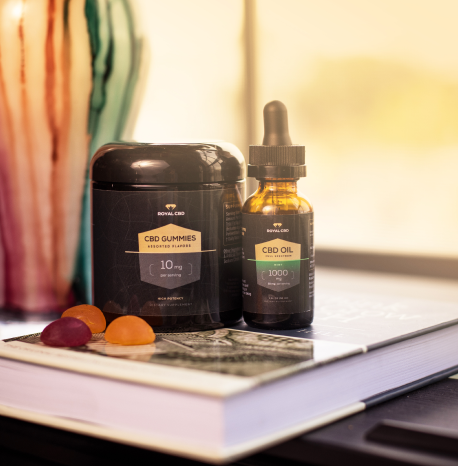 How to spend your points
Using the points you've collected is really easy. If you log into your account, you'll see how many points you've already earned in the upper right corner of our webpage. You can also check them by going to your account overview if you prefer.

When you click on your points, you'll see a window with all the available options you can spend your points on. For instance, different amounts of points correspond to different discounts. You can exchange reward points for a discount you want and add it to your cart. Then it will be applied to your next order. Voilà!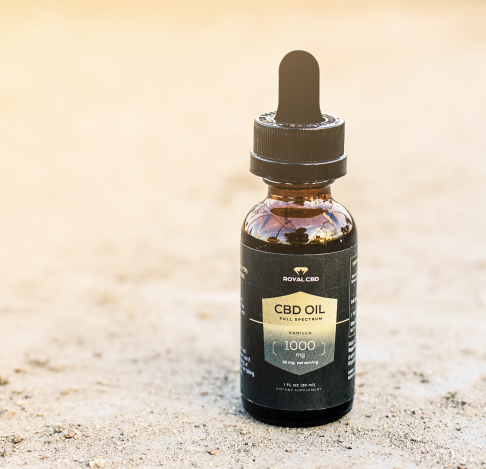 Loyalty Program
Sure, earning reward points is great, but we have something even better — our Loyalty Program. If you are an active Royal CBD customer who shops with us often and earns lots of reward points, you will also gain a loyalty rank. The more you shop, the more points you earn and the higher your rank. This way, you can climb your way to a VIP customer status and gain access to exclusive deals. These include cool stuff like free shipping, limited edition products, and earning reward points at a faster rate. In other words, you'll get the best deals for the products you love at amazing prices.

Note that the points have a lifetime of one year. If you don't spend them, they will go away, and you may lose your loyalty rank.