When you enter Amazon's website to browse CBD products, typing in the desired phrase will have you end up with 3,000 results.
Unfortunately, none of them are real CBD extracts.
Usually, having this abundance of options is great. It means you can compare different products and brands in the comfort of your home — regardless of the time you're shopping for CBD.
But when it comes to Amazon, it doesn't matter how many results will pop up when you search for CBD oil.
Why?
Because Amazon simply doesn't allow the sale of CBD. It's against their policy.
So, what are all these hemp products that you can order on their website? Why is Amazon so strict when it comes to selling CBD?
Find out from this article!
Amazon Doesn't Allow CBD Products for Sale
Amazon has established specific seller policies, a few of which talk about products that aren't welcome on this site.
For example, Amazon's Gambling & Lottery policy says that, while the site allows the sale of "non-functional slot machines created solely for display as toys," real coin-operated slot machines are prohibited. Given this, if you want to sell such items, you'll have to find another marketplace.
When it comes to CBD products, they are specifically included on Amazon's "Drugs & drug paraphernalia" page. Quoting the website, "Listings for products containing cannabidiol (CBD) are prohibited." Then the website continues to explain that products containing full-spectrum hemp oil, rich hemp oil, or any CBD products mentioned by LegitScript as "CBD-rich" are unavailable as well.
If this is how Amazon treats CBD products, why do you have so many results popping up once you hit the search button?
Take a closer look at these products and ask yourself — do the labels actually say they contain CBD?
This is the catch.
Labels Don't Say "CBD Oil"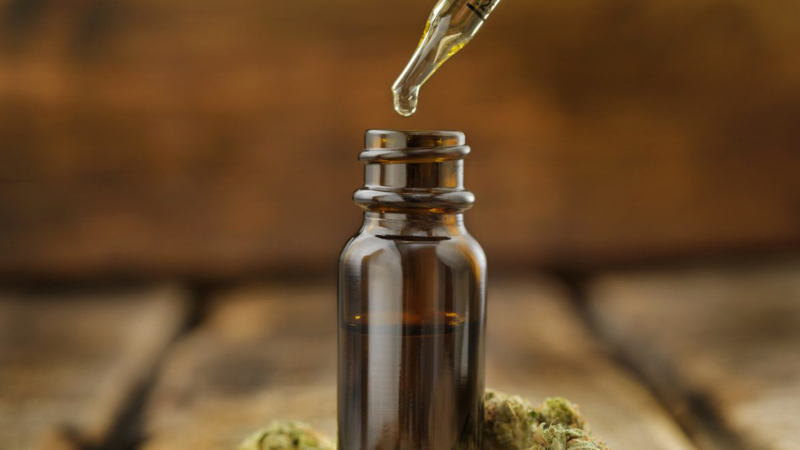 For example, when you search for CBD oil or other CBD products on Amazon, you'll notice plenty of listings saying things like "2000 MG." But when you take a closer look at the ingredients, they don't say anything about CBD content.
A bottle of hemp oil stating "2000 mg" without referring to CBD means that the product contains 2000 mg of hemp oil, not 2000 mg of actual CBD.
Customers can get pretty confused when they go to Amazon searching for the best CBD oil out there and then finding out they've bought hemp oil that contains everything but CBD.
If you've already bought one of the hemp products on Amazon and are looking to experience the benefits of CBD, you may end up disappointed.
Watch Out for Ridiculous Milligram Amounts
Here's a tip for all of you Amazon shoppers who are under the assumption that the e-commerce giant actually sells real CBD oil.
Aside from the aforementioned confusing labels, there's one detail you should look at — the number of milligrams.
Products that only give the appearance have listed ridiculously high amounts of CBD on the bottles. Some "hemp oils" sold on Amazon claim to contain 140,000 mg of hemp extract. Not only is the number out of the blue, but it also says "hemp extract," not CBD.
In fact, the product is referencing how much hemp oil the product contains.
Creams aren't better when it comes to their labels. You can find "hemp creams' with 15,000 mg or 30,000 mg — both of which are outrageous claims in the CBD industry. The maximum potency possible to the container size listed for CBD creams is 2,400 mg of pure CBD. For example, Royal CBD gel and cream contain 350 mg and 500 mg of broad-spectrum CBD.
In addition, high-potency CBD creams that contain lab-grade CBD are very expensive to produce. When you take a look at all those "super potent" hemp products on Amazon, you'll notice they're extremely cheap, which should already raise doubts about their quality.
If you want to make sure you're buying the right product, always look closely at the label — no matter if you're buying from Amazon or directly from a CBD manufacturer. Do your research and pay attention to terms like "CBD," and "full-spectrum."
Will Amazon Ever Allow the Sale of CBD Oil?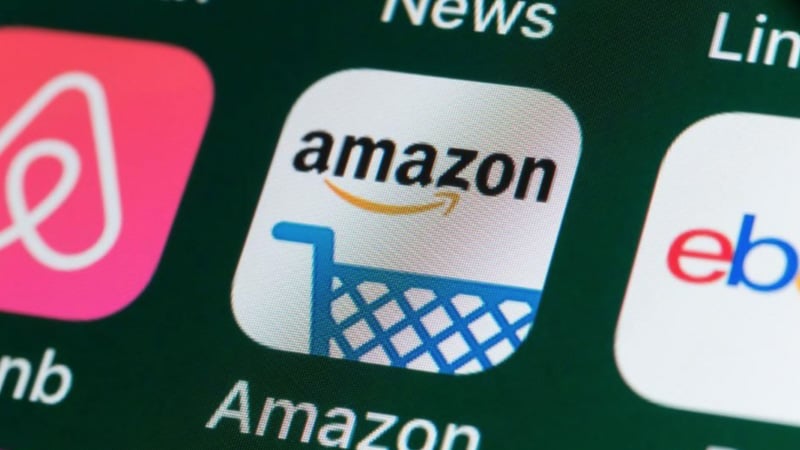 As CBD oil is gaining acceptance worldwide thanks to the massive amount of research conducted recently by scientists, it is possible that Amazon will loosen its policies around CBD and allow the sale of health supplements containing cannabidiol.
Moreover, the Food and Drug Administration (FDA) has recently announced it's going to investigate the safety and efficacy of industrial hemp extracts.
The above factors can change Amazon's attitude towards selling this category of products, encouraging other e-commerce stores and retail chains to follow their lead.
How to Find the Best CBD Oil Products Online
Even though you won't find real CBD oil on Amazon due to its current policies, you can still buy high-quality CBD products that actually work if you know where to look for them. Your best chances of finding decent CBD oil are through a reputable online store.
Online stores offer better deals than in-store vendors because they don't have to cover certain operational costs associated with running a physical storefront. You can take advantage of discounts, coupon codes, and reward programs to save money on CBD extracts.
For example, at Royal CBD, you can join our Royalty program and earn crowns with each order. The more crowns you get, the more money you can save on your next purchase.
Another benefit of buying CBD online is the variety of products. When you shop for CBD online, you can compare hundreds of products without leaving home. This is a huge time saver.
Not to mention that online stores are usually run by experts, whose whole business revolves around hemp.
Whether you're shopping online or somewhere near you, these tips will help you make a well-informed decision.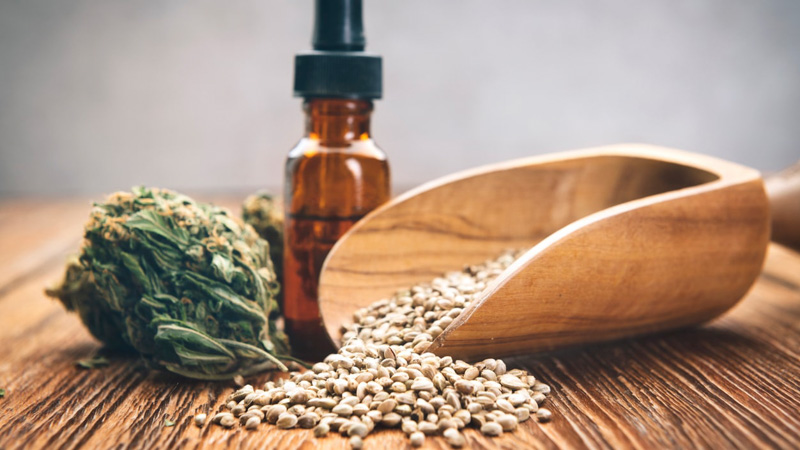 1. Look for Products that Have "CBD" Written on Their Labels
If you want to find the best CBD oil possible, focus on products that actually say CBD on the label. If the brand doesn't mention CBD, you won't gain the benefits associated with this hemp extract.
2. Pay Attention to the Amount of Milligrams on the Label
The milligram dosage is of paramount importance too. Does your product say how much CBD is in the bottle, and how much CBD each milliliter provides? Or does it just say "1,500 mg of hemp seed oil?" If the product doesn't actually contain CBD, it doesn't matter how many milligrams are in the product, because your desired compound isn't there.
3. Make Sure the Product Has Been Third-party Lab Tested
Always make sure that your CBD oil has been tested by a third-party lab. If the company doesn't say anything about their testing practices, look for another brand.
Third-party testing is particularly important because it confirms the amount of CBD listed on the label and can detect dangerous additives or contaminants, such as heavy metals or pesticides, in the end product.
A Certificate of Analysis (CoA) from a third-party laboratory is proof of the product's quality.
If you can't access the lab reports on the manufacturer's website, ask them to send the certificates on request. They will tell you what type of testing the company has conducted on the product, which will also tell you whether or not your CBD oil is safe.
4. Start With Sublingual CBD Oil
CBD comes in many different forms — from vapes to bath bombs, edibles, and concentrates — but the best CBD products for beginners are sublingual oils with droppers. This form of administration ensures fast and effective absorption, allowing CBD to enter the bloodstream without having to pass through the digestive system. The first effects usually appear after 15–30 minutes, lasting up to 6 hours.
Final Thoughts: The Best CBD Oils Are Sold Online — But Not on Amazon
As you can see, there's plenty of sources for finding high-quality CBD oil online, but Amazon is definitely one of them. Similar to Walmart, which is also apprehensive about adding CBD products on its shelves, the e-commerce giant has a strict policy regarding hemp-derived health supplements.
Any person trying to sell you CBD oil on Amazon is actually churning out hemp seed oil products that contain ZERO CBD. Cannabidiol is extracted from the flowers of hemp plants, not from their seeds. If you're looking for real full-spectrum CBD oil, find a trusted online supplier and follow the tips from our guide while doing the research.
At Royal CBD, you can choose from different forms of organic CBD-rich extracts that are lab-tested for potency and purity. We ship our products to all 50 states within a few business days!