The CBD market in Utah is following the lead of states like California, Florida, and New York. Utah has become one of the best places to buy CBD oil in the United States; from the Salt Lake City Area to the Mountain West, CBD can be found over the counter in vape shops, head shops, and wellness centers.
If you want to buy CBD oil in Utah, make sure that you're up-to-date with the state cannabis laws. Utah has never been a marijuana-friendly state but it has recently made a few steps forward in loosening its strings on the plant.
Your best bet to get quality products in Utah is to find a reliable online store that will carry a decent selection of lab-tested CBD at reasonable prices.
However, before we shed more light on where to find the best deals on CBD oils, let's make sure that you understand the legal differences between hemp and marijuana.
Is CBD Oil Legal in Utah?
Whether your CBD oil is legal in Utah depends on where it was sourced from.
CBD can be extracted from hemp and marijuana; both plants belong to the same family — Cannabis sativa L. — but they have different chemical profiles and produce different effects aside from similar health benefits.
Marijuana contains a considerable amount of THC, the intoxicating compound. CBD oils produced from this type of cannabis can get the user high.
Hemp has higher concentrations of CBD and only a trace amount of THC — up to 0.3%. Hemp-derived CBD oils cannot produce any psychoactive effects.
Below we explain what's legal in Utah and what's not.
Marijuana CBD Oil in Utah
Marijuana is illegal for recreational use in Utah. Marijuana possession is a Class B misdemeanor; getting caught with less than an ounce of weed can lead to a $1900 fine and 6 months in prison. Possession of more than an ounce but less than 16 ounces is a Class A misdemeanor punishable with a year in jail and a $4750 fine. Get busted with more than 16 ounces and your charge becomes a felony, carrying a jail sentence of up to 5 years and a fine of $9500.
The same punishment applies to charges for growing and selling marijuana. Possession of drug paraphernalia will add additional fines and jail time to your sentence.
Can Doctors Prescribe CBD Oil in Utah?
Yes, doctors can prescribe CBD oil in Utah under Proposition 2, which made medical marijuana legal in 2018 for patients with certain qualifying medical conditions.
The state then established the framework for how medical marijuana would be supplied to patients upon the introduction of the Utah Medical Cannabis Act in December 2018.
To apply for a medical marijuana card in Utah, you must have one of the following eligible conditions:
Alzheimer's disease
Amyotrophic Lateral Sclerosis
Autism
Cachexia
Cancer
Chronic or debilitating pain (if you prove opiates don't work for you)
Crohn's disease
Epilepsy
HIV/AIDS
Multiple Sclerosis
Post-Traumatic Stress Disorder
Ulcerative Colitis
Does that mean you can only buy CBD oil in Utah if a doctor recommends marijuana as a treatment?
Don't worry, there's still a chance to buy CBD oil legally without a prescription.
Hemp CBD Oil in Utah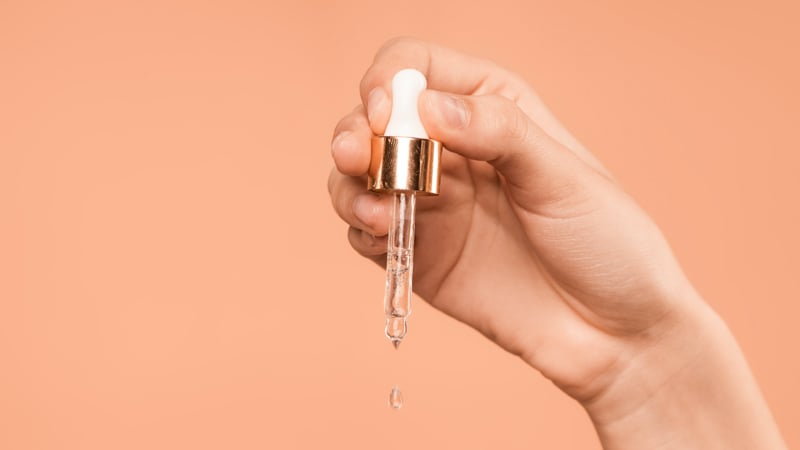 In 2018, the federal government legalized hemp under the amended Agricultural Act, removing it from the list of controlled substances. Prior to the new law, hemp was classified in the same category of drugs as heroin and LSD.
Today, hemp is an agricultural commodity that can be grown and sold for commercial use, including clothing, paper, fuel, building materials, food, and health supplements such as CBD extracts.
Individual states have the right to place their own limits on the availability of CBD within their jurisdiction. Fortunately, Utah decided to fully abide by the new law.
CBD oil is widely available over the counter; you can find it in Utah's vape stores, head shops, wellness retail outlets, and online.
We'll highlight the best deals on CBD products in Utah later in this article. In the next section, we'll cover a short CBD buying guide for beginners.
Where to Buy CBD Oil in Utah?
If you want to buy CBD oil in Utah, you can shop for it somewhere near you or look for a reputable online store.
Utah is home to several decent stores selling quality CBD products, but the best bets on CBD oil in the state are found online.
Below we explain the perks.
Benefits of Buying CBD Online
The products found online are almost always more affordable. Running a traditional brick-and-mortar store costs a lot of money, and the prices usually reflect that. Online stores can offer bulk pricing, discount deals, and reward programs that would be difficult to find in-store.
For example, at Royal CBD, you can join our Royalty Program and earn special crowns that you can spend on your future orders and save more money on your favorite products. We've established this program to make our premium products affordable for everyone.
Full Spectrum CBD Oil 1000mg

$149

$129

—

or subscribe and save

15%

Broad Spectrum CBD Gummies 25mg

$99

$79

—

or subscribe and save

15%

CBD Capsules 25mg (Softgels)

$99

$84

—

or subscribe and save

15%
Another advantage of shopping for CBD online is the abundance of available products. Local shops usually don't have the space to stock up all the different CBD products you can find online. CBD is available in tinctures, vape liquids, creams, lotions, concentrates, capsules, edibles, and even pet treats.
Last but not least, online specialists are specialists in their niche. Many CBD stores sell nothing but CBD; therefore, you can rest assured that you're buying from a source that knows its business. If you shop for CBD oil in Utah locally, you'll likely have to buy your products from a head shop or vape store that happens to have CBD on its shelves.
Local CBD Retailers in Utah
If you'd rather shop locally, we have prepared a list of recommended stores where you should be able to find CBD oil over the counter in Utah. See if you can find your city below.
CBD Stores in Salt Lake City
CBD Hemplife
Red CBD Oil
Salt Lake Vapors
CBD Stores in West Valley City
Smoke 4 Less
CBD Superstore
CBD American Shaman
CBD Stores in Provo
CBD Healing Co.
Stogies
Rolf's Vapor Joint
All of these stores should hire professionals who can answer your questions about CBD and help you choose the right product for your needs. If you don't see your city on our list, make sure to check for CBD oil online. At Royal CBD, we ship your products within 3-5 business days.
How to Find Quality CBD Products in Utah?
The CBD market is relatively new and the popularity of CBD oil has created space for many companies that want to get their fair share of the cake from the booming industry. There are lots of great brands selling premium CBD products, but there's an equal number of suppliers preying on uneducated customers and churning out poor-quality products. According to the Center for Disease Control, 52 people have been poisoned in Utah from consuming fake CBD products purchased over the counter.
Follow these steps to protect yourself from sketchy companies:
The best CBD oils in Utah are made with organic, non-GMO hemp. Hemp plants can absorb everything from the environment they grow in, hence the importance of soil and air quality.
Choose CO2-extracted products. CO2 extraction is the best method to produce CBD oil. It doesn't require additional heat or solvents, yielding consistent potency, and pure extracts without hurting the environment on the way. If a company makes its products with CO2, it's a sign that they want to invest in the quality, as the equipment required for this technology is expensive.
Full-spectrum CBD is superior to isolates. Full-spectrum refers to extracts made with the entire plant. This process captures additional compounds that can boost the efficacy of CBD. These compounds include minor cannabinoids, terpenes, and flavonoids. Products based on single molecules lack that synergy, so if you're not regularly tested for THC at work, we recommend choosing full-spectrum CBD over isolates.
Only purchase from companies that test their products in certified laboratories. Outside labs will check the cannabinoid profile of the product to ensure that it contains the advertised amount of CBD and meets the federally approved THC limits. They also look for contaminants such as pesticides, heavy metals, and solvents.
Avoid companies making outrageous claims about CBD. CBD oil is a great health supplement that can help you with many health problems, but it won't cure cancer overnight. If you see a company making this kind of claim, they're probably yet another company that wants to make a quick buck off of a booming market.
At Royal CBD, we make our premium extracts using organic hemp from Colorado. We've partnered with local farmers to create our own blend of CBD-rich strains that we further extract using the CO2 technology. The pressurized CO2 allows us to produce pure and potent extracts in a sustainable way. The entire Royal CBD products is rigorously tested in a certified laboratory for its CBD content to ensure that it matches the advertised potency.
Looking for a risk-free way to test our products? Check out our 30-day money-back guarantee!
Key Takeaways on Buying CBD Oil in Utah
Utah is slowly catching up with the liberal states when it comes to marijuana policies, although its recreational laws are lagging behind some of its neighbors.
If you have a medical marijuana card, the best chance of getting decent CBD oil in Utah is through one of the state-licensed dispensaries. For everyone else, Utah has many local stores that sell hemp-derived CBD oil. Products made from hemp are legal in all 50 states, so you don't need a prescription to buy it legally.
We recommend making your purchase with a trustworthy online store. Online retailers can offer better deals on CBD products and usually know their business better than local head shop owners.
As always, make sure to do your homework and never trust any company at face value. Thorough research is an essential part of shopping for CBD because it helps you protect yourself from fly-by-night companies.
Good luck shopping for CBD oil in Utah!