CBD oil is gaining recognition as one of the most versatile health supplements. CBD has become the next big thing for a wide range of health problems, from anxiety to pain, inflammation, and difficulty sleeping.
Wondering where to buy CBD oil in Indiana?
You've come to the right place.
In this article, we'll explain the local cannabis laws and point you in the right direction to finding the best deals on premium CBD products.
Indiana has a bumpy history when it comes to marijuana laws, but if you want to benefit from cannabidiol without the psychoactive buzz, we have very good news for you.
Let's start with the regulations surrounding different forms of CBD oil in Indiana.
Is CBD Oil Legal in Indiana?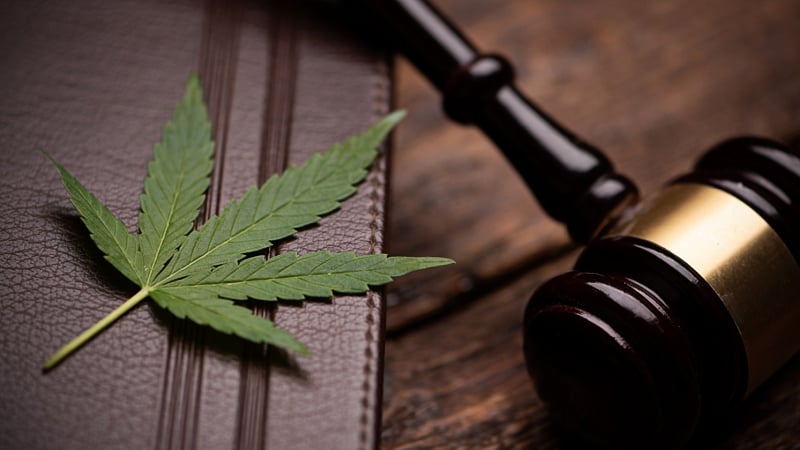 A continuously growing body of scientific evidence proves that cannabis can be a safe alternative to conventional treatments for a wide range of medical conditions. Marijuana is also gaining acceptance as a recreational substance, and more states begin to understand the social, economical, and health benefits of the plant.
When it comes to CBD, its legal status can change depending on where it's sourced from.
CBD occurs in both marijuana and hemp, both of which are regulated differently in Indiana.
Marijuana CBD Oil
Indiana has one of the harshest marijuana laws in the United States. The severity of the punishment depends on how much marijuana you're caught with.
If you have less than 30 grams, it's a misdemeanor punishable by a fine of $5000 and up to a year in jail.
Getting caught with more than 30 grams of marijuana, or having previous drug convictions, results in a felony that entails three years in jail and a $10,000 fine.
Strangely, paraphernalia possession is also illegal and can lead to additional charges that add up to six months in jail and a $10,000 fine aside from your other punishments.
And the most absurd part about Indiana's marijuana law is that the sale of marijuana is taxed by the Indiana Government. Therefore, you must pay tax — around $3.50 per gram — for every gram you're caught with.
To make matters worse, Indiana is one of the few states that don't offer any medical marijuana program. Rumors have it that the house quietly passed a bill that calls for research on the effects of marijuana legalization in the state.
In 2015, a man named Bill Levin founded the First Church of Cannabis, suing the state of Indiana for violating his religious freedoms. Unfortunately, Bill lost the case.
How does hemp and hemp-derived CBD fit into Indiana's cannabis laws?
Hemp-derived CBD Oil
As mentioned, the legal status of CBD oil changes depending on how it was manufactured.
If a CBD oil is produced using a flowering marijuana plant, it will contain higher amounts of THC, which can result in intoxicating effects. Products made from marijuana are illegal in Indiana.
Hemp-derived CBD is subject to different regulations because hemp plants have higher concentrations of CBD and only trace amounts of THC (less than 0.3%).
This means that you can get all the benefits of CBD without getting high.
And it's 100% legal in Indiana.
The Agricultural Act of 2018 legalized industrial hemp, removing it from the list of controlled substances under federal law.
This small amendment means that farmers can grow, process, and sell hemp for a variety of purposes. Previously, they could only do it for strictly industrial or scientific purposes.
CBD from hemp is widely available in Indiana in many forms, including capsules, tinctures, lotions, edibles, and more.
Below we discuss the best ways to find high-quality CBD products locally and online.
How to Buy CBD Oil in Indiana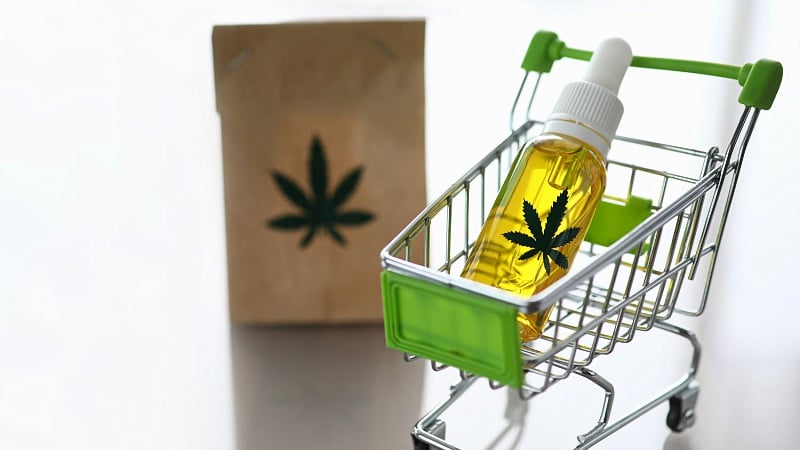 The market for CBD is booming all across the states, which creates room for many companies trying to make a quick buck on uninformed customers. There have been cases of mislabeled and contaminated products in local stores in the country.
Here's how to protect yourself from sketchy companies:
Check the hemp source. Hemp plants absorb every substance from the environment they grow in, so it's important that your CBD comes from a clean source.
Look for CO2-extracted products. CO2 extraction doesn't require additional heat or solvents, so it's safer for both the user and the environment.
Ask for third-party lab reports. A company that's confident about its products will send them to a laboratory for content analysis. This laboratory should check the CBD content in the product and look for potential contaminants.
Don't trust companies that make outrageous claims about CBD oil. Cannabidiol is a wonderful compound but it won't fix broken limbs or cure cancer alone.
At Royal CBD, we have partnered with local farmers from California and created our own blend of high-CBD strains. These plants are grown in nutrient-rich soil and without pesticides or other unwanted chemicals.
We have total control of how our CBD is produced, from harvesting to extraction and packaging. Don't take our word for it, just check the lab reports of our products. Each batch is extensively tested for potency and purity.
And if you're not ready to commit on the first date, we have a 30-day money-back guarantee that allows full refunds if you're not satisfied with the results.
Where to Buy CBD Oil in Indiana
The most reliable way to find decent CBD oil in Indiana is through a trusted online store. You can also shop for CBD locally if you know a store that hires knowledgeable staff and can help you make the right decision.
Reasons to Buy CBD Online in Indiana
When you shop for CBD online, it's usually easy to compare different brands and products. There's no need to run around the city to find a reliable store. Online retailers offer more forms of CBD than in-store vendors, including tinctures, gummies, capsules, creams, vape liquids, and pet products.
When you browse through online stores, you're also cutting out the middleman. This means that an online supplier can offer you better deals on your products because there are no operational costs associated with running a traditional brick-and-mortar store. It's the best way to save money on CBD in Indiana.
Although buying CBD locally sounds convenient, it can be difficult to track down the source of products. When you place an order online, you can do a quick background check on the company to make sure it's properly sourced, no-GMO, pesticide-free, and contains the advertised amount of CBD.
Local CBD Retailers in Indiana
Some people prefer to shop for CBD locally. If online purchases aren't your pair of shoes, here are several recommended in-store vendors in Indiana.
Best CBD Stores in Indianapolis
Higher Life CBD Dispensary
CBD Jubilee
Indy Vapor Shop
Best CBD Stores in Fort Wayne
The CBD Store
20 Past 4 & More
Epic Vapes Fort Wayne
Best CBD Stores in Evansville
Crush Vapor & Smoke Shop
Cool Breeze Vapor
Nitros
Key Takeaways on Buying CBD Oil in Indiana
Although the cannabis law in Indiana leaves a lot to be desired, the state doesn't have problems with hemp-derived CBD oils and other non-intoxicating forms of cannabidiol.
As the CBD market continues to grow, local stores selling CBD oil in Indiana pop up every month. However, not every local store will carry high-quality products. In fact, physical shops often sell mislabeled products that haven't been tested for potency and purity. These products can be dangerous for your health.
Whether you choose to shop for CBD online or in-store, make sure to always check the source of your products. Doing your research is essential before committing to any supplier because it will prevent you from acting on the spur of the moment and save you from making poor decisions.
Hemp-derived CBD is legal in all 50 states, so if you want to get high-quality products, you don't have to limit yourself to local stores in Indiana. We recommend finding a reliable online store because it's easier to compare different products and get better deals for your money that way.
At Royal CBD, we even have a loyalty program for our customers. You can collect special crowns and spend them on your next products to save more money.