Looking for relevant information on where to buy CBD oil in New Hampshire?
You've come to the right place.
Cannabis laws vary from state to state, so it's no wonder people are seeking answers regarding different sources of CBD.
When it comes to New Hampshire, it certainly isn't the best state for marijuana consumers, but it doesn't mean you can't get quality CBD products there. In fact, the state has a few reliable suppliers in its metropolitan area.
We generally recommend shopping for CBD online because this is where you can find the best deals on quality products.
Nevertheless, if you would prefer to purchase your CBD oil in New Hampshire somewhere locally, this article will point you to the best in-store vendors too.
Let's start by explaining the law.
Is CBD Oil Legal in New Hampshire?
Whether CBD is legal in New Hampshire depends on how it was produced.
CBD can be derived from hemp and marijuana; although both plants come from the same family (Cannabis sativa L.), they have different chemical profiles.
Marijuana contains significant levels of THC, so CBD oils made with this type of cannabis can get the user high aside from providing them with their health benefits.
Hemp, on the other hand, is more abundant in CBD, whereas its THC concentrations are nearly nonexistent — at 0.3% or less. Hemp-derived products can't produce the psychoactive high associated with marijuana.
Needless to say, the New Hampshire law treats both varieties of cannabis differently.
Let's take a look at these differences.
Marijuana CBD Oil in New Hampshire
New Hampshire doesn't allow marijuana for recreational use, even though its two neighboring states — Maine and Massachusetts — have legalized marijuana for all purposes.
Getting caught with less than ¾ of an ounce results in a fine of $100 if this is your first offense. Subsequent charges further increase the fine, and once you've got caught for the fourth time, the offense becomes a class B misdemeanor punishable with up to $1200. Anything above ¾ of an ounce is classified as a misdemeanor with penalties including up to one year in prison and a $350 fine.
Concentrates are treated in the same way. Less than 5 grams is a civil violation with fines, and over 5 grams becomes a misdemeanor.
Can Doctors Prescribe CBD Oil in New Hampshire?
Yes, New Hampshire legalized medical marijuana in 2013. However, the law isn't the most lenient one out there.
New Hampshire's Governor Maggie Hassan introduced a bill that allows patients with debilitating or terminal illnesses to purchase marijuana from the non-profit dispensaries registered in the state.
Qualifying medical conditions for those seeking marijuana-derived CBD oil in New Hampshire include:
ALS
Alzheimer's disease
Anorexia
Cachexia
Cancer
Chronic pain
Chronic pancreatitis
Crohn's disease
Ehlers-Danlos syndrome
Elevated intraocular pressure
Epilepsy
Glaucoma
Hepatitis C
HIV/AIDS
Lupus
Multiple sclerosis
Muscular dystrophy
Parkinson's disease
Persistent muscle spasms
Post-traumatic Stress Disorder (PTSD)
Severe pain
Severe nausea
Severe vomiting
Spinal cord injury or disease
Traumatic brain injury
You can receive a prescription for medical marijuana only when other treatments have failed, so merely having a severe medical condition isn't enough to grant you a medical marijuana license.
There's no legal way to grow marijuana in New Hampshire, even as a patient.
How does hemp-derived CBD oil fit into the state cannabis laws?
Hemp CBD Oil in New Hampshire
Although New Hampshire has very strict marijuana laws, there are many places where you can get CBD oil without prescription.
However, your CBD oil must be derived from industrial hemp plants.
Hemp was legalized in 2018 when President Trump signed the amended Agricultural Act and allowed US farmers to grow, manufacture, and sell hemp for commercial purposes.
Hemp plants can be used for a myriad of products, from clothing to paper, fuels, construction materials, food, and supplements like CBD extracts.
Before we point you to the best deals for quality CBD oils in New Hampshire, let's have a brief overview of what to watch out for when shopping for CBD.
Where to Buy CBD Oil in New Hampshire?
As mentioned, New Hampshire is home to several reputable stores that sell quality CBD products, but if you want to get the best deals for your money, we recommend shopping for CBD oil online.
Here's why:
Benefits of Buying CBD Online
Buying online is almost always the most convenient way to find quality products in New Hampshire. When you shop locally, you usually have to drive around town and visit different stores to get the products you're looking for. To make things worse, CBD is generally available in vape stores and tobacco shops, so it's not sold by specialists.
This isn't a problem with online suppliers. When you shop CBD online, you can browse through as many products as you want without leaving your home. If you're running low on your current supplies, you can renew them in a few minutes by clicking the mouse several times and placing an order — even at 1 am in your pajamas.
Online stores usually have more products to offer. CBD can be found in tinctures, capsules, edibles, topicals, vape juice, and even pet products. Local vendors have limited shelf space, meaning you'll only find about 2-3 different types of CBD at a time.
Full Spectrum CBD Oil 1000mg

$149

$129

—

or subscribe and save

15%

Broad Spectrum CBD Gummies 25mg

$99

$79

—

or subscribe and save

15%

CBD Capsules 25mg (Softgels)

$99

$84

—

or subscribe and save

15%
But most importantly, buying CBD online gives you access to better discounts, bulk price deals, and loyalty programs that in-store vendors can't afford due to the operational costs involved in running a physical storefront.
For example, at Royal CBD, we have the special Royalty Program, where you can collect crowns and spend them on your next orders to save more money on your favorite products or try out something new for less.
Local CBD Stores in New Hampshire
If you feel more comfortable tracking down your CBD oil somewhere near you, take a look at our shortlist of recommended places that should sell quality CBD oil in New Hampshire.
CBD Stores in Manchester
Bedford Natural medicine
Vaporamas Manchester
Prime ATC
CBD Stores in Nashua
Two Guys Smoke Shop
Lineage Vapors
Evolve Vapor
CBD Stores in Concord
Castro's Back Room
Wellness Corner Natural Pharmacy
Smoker Choice
If you don't see your city here, make sure to check your options online.
How to Buy CBD Oil in New Hampshire?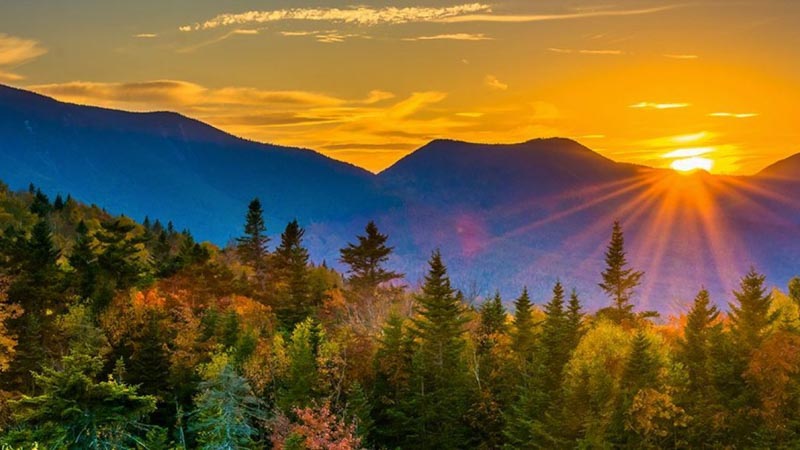 The CBD industry is booming right now, which has led to a significant increase in the number of CBD brands — and some of them are below the generally accepted standards.
Doing your research on your potential supplier and its products is the best way to ensure that you always get the right CBD oil for your needs.
Here's how to protect yourself against shady CBD companies, whether you're shopping for CBD online or somewhere locally in New Hampshire:
The company has tested its products in a third-party lab. Outside laboratories can tell you if the amount of CBD in your product matches the advertised potency. They can also detect common contaminants, such as pesticides, solvents, and heavy metals. If a company can't provide lab reports from the analysis, it's a company you can't trust.
Purchase CO2-extracted CBD.  CO2 extraction is the best method to make CBD products. It doesn't require any additional heat or solvents, keeping the CBD as clean as possible while delivering consistently potent extracts.
Look for full-spectrum products. Full-spectrum means that the CBD was made using the entire plant, which captures other beneficial molecules, including minor cannabinoids, flavonoids, and terpenes. These compounds accelerate the effects of CBD, so full-spectrum products are generally more effective than their isolate-based counterparts.
Steer clear of companies making outrageous claims about CBD. Although scientists have proven CBD to be effective for a very wide range of health conditions, it doesn't mean it will mend broken bones or cure cancer. If you see a company that makes such claims on its website, it's an instant red flag.
Now you're probably wondering where you can buy quality CBD products at reasonable prices in New Hampshire.
The next section will feed your curiosity.
Key Takeaways on Buying CBD Oil in New Hampshire
New Hampshire is slowly but surely updating its marijuana laws to catch up with its more progressive neighbors. For the time being, you can only use marijuana-derived CBD oil for medical reasons.
However, you should be able to find hemp-derived CBD in New Hampshire easily over the counter, and if you don't live near a quality vape shop, pharmacy, or wellness center, the best deals are waiting for you online. Buying CBD online from a reliable supplier will save you time and money.
Regardless of how you prefer to shop for CBD in New Hampshire, make sure to always do your research on any CBD company. Being an educated customer will protect you from sketchy companies preying on a relatively new and overgrowing market.