Looking to buy CBD oil in Missouri and get quality products at reasonable prices?
This article covers everything you need to know about the best deals in Missouri, whether you're shopping for CBD online or locally.
If you live in Missouri, your best chance of finding high-quality CBD oil is through a reliable online store due to the complicated state laws regulating cannabis and its derivatives.
This article will clear up any confusion that you may have regarding the legality of CBD oils in Missouri. We'll also point you in the right direction to finding a reliable supplier while avoiding scammers.
Is CBD Oil Legal in Missouri?
CBD is a naturally occurring compound in cannabis plants — it can be derived from hemp and marijuana.
Despite being members of the same plant family — Cannabis sativa L. — hemp and marijuana have different chemical profiles.
This information is paramount if you want to buy CBD oil in Missouri without crossing the law.
CBD oils extracted from a flowering marijuana plant will contain a considerable amount of THC. Such products can cause the user to get high on top of providing the health benefits associated with cannabis consumption.
Hemp-derived products, on the other hand, have higher levels of CBD with only trace amounts of THC (0.3% or less). You won't get high off of CBD oil that was made from hemp.
That's the bone of contention when it comes to regulations around CBD.
Let's take a look at how Missouri law treats marijuana and hemp.
Marijuana CBD Oil in Missouri
Missouri is one of those states where you don't want to be caught with marijuana. Even possession of small amounts is penalized with a fine of up to $500, with no time in jail if this is your first offense.
If you already have a criminal record, the judge will likely add jail time to your sentence. As a misdemeanor, marijuana possession can result in one year spent in prison.
If you get caught with more than 10 grams, the charges become a Class A misdemeanor, carrying a sentence of up to a year in jail and a $1000 fine.
It's also illegal to grow and sell marijuana. The sale of fewer than 5 grams is a felony punishable with up to 7 years in prison and a hefty $5000 fine. More than 5 grams can lead to 5–15 years of incarceration and a $20,000 fine.
Can Doctors Prescribe CBD Oil in Missouri?
Medical marijuana was legalized on November 6th, 2018, when Missouri voters approved Amendment 2.
Under the new law, medical marijuana sales are subject to a 4% tax, which will be used to support military veterans. The tax from medical marijuana sales is estimated to bring around $24 million to the state budget per year.
Missouri has actually one of the most liberal medical marijuana programs in the United States because it doesn't have a list of necessary qualifying conditions. A patient only needs to receive a doctor's recommendation to get marijuana prescribed as a treatment.
Once you get approved for the Missouri medical marijuana program, you're allowed to purchase up to four ounces of weed per month from state-licensed dispensaries. You can also grow up to six plants per household.
However, the state's program isn't complete yet and medical marijuana sales are expected to start after the spring of 2020.
How does CBD oil from hemp fit into the cannabis regulations in Missouri?
Hemp CBD Oil in Missouri
At the end of 2018, the federal government fully legalized the commercial cultivation and sale of hemp. As a result, Missouri amended its hemp cultivation laws to adhere to the new federal rules in 2019.
Hemp is no longer a controlled substance; it's an agricultural commodity that can be grown and sold for a variety of uses, including textiles, paper, fuel, building materials, food, and health supplements such as CBD oil.
It's quite easy to find CBD stores in Missouri but the difficult part is to find a reliable one. We'll discuss that issue later in the article.
In the next section, we share a few useful tips for first-time consumers who want to avoid sketchy companies in the unregulated market like CBD.
Where to Buy CBD Oil in Missouri?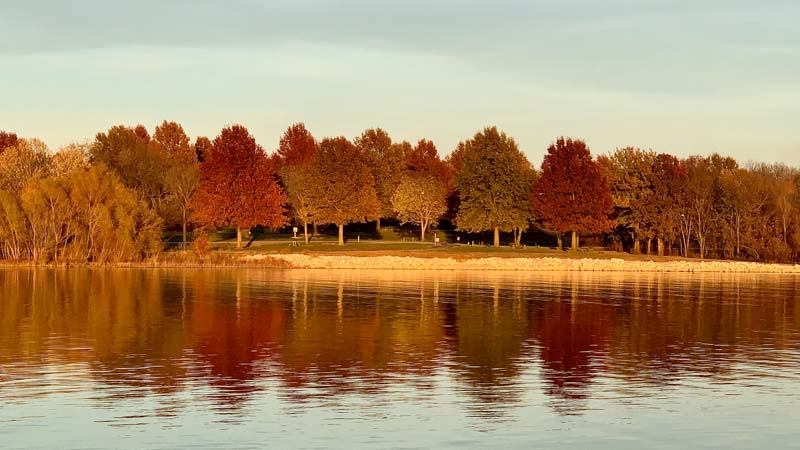 CBD products from hemp can be found easily in stores across the states and online.
Usually, the most convenient way to get high-quality CBD products at reasonable prices is to find a reputable online store.
Below we explain why.
Benefits of Buying CBD Online
There are a few perks that come with buying CBD online, including convenience and cost-efficacy.
Online stores will almost always carry a wider selection of products than what you would find in a physical store. CBD is available as tinctures, capsules, edibles, topicals, vape juice, concentrates, and even pet products.
Another advantage of shopping for CBD online is that you can browse through those different forms of CBD without the need to drive around town searching for the right product. Even if you're starting to run low on your CBD oil and you're sitting in your pajamas at 1 pm, you just place an order and the store will likely send it within a few business days.
Full Spectrum CBD Oil 1000mg

$149

$129

—

or subscribe and save

15%

Broad Spectrum CBD Gummies 25mg

$99

$79

—

or subscribe and save

15%

CBD Capsules 25mg (Softgels)

$99

$84

—

or subscribe and save

15%
Most importantly, online retailers can offer better deals on CBD due to the lack of the operational costs involved in running a physical storefront. You can use special coupon codes, bulk discounts, and loyalty programs to save money on your favorite products.
For example, at Royal CBD, we offer a loyalty program where you can collect special crowns and spend them on your next purchase.
Local CBD Stores in Missouri
Although we generally recommend shopping for CBD online, we understand that some people prefer to hold the product for themselves in a store. If you like to buy CBD in one of the local stores in Missouri, see if your city is on our list below:
CBD Stores in St. Louis
CBD Kratom
Mape Vape
The No Smoke Shop
CBD Stores in Kansas City
CBD Plus
KC Smoke and Vape
Smoke Tokz Vape Shop
CBD Stores in Springfield
CBD of Springfield
Cosmic Fish
Titan Vapors
If you can't find a reliable store locally, make sure you take a look online.
How to Buy CBD Oil in Missouri?
Doing your research on CBD companies will help you to weed out suppliers that take advantage of uneducated customers by churning out fake products at leveraged prices.
If you're looking for the best CBD products in Missouri, follow these steps to make a well thought out decision.
Only purchase from companies that test their products in third-party laboratories. These labs can tell you whether your product contains the advertised amount of CBD. They can also detect unwanted additives or harmful chemicals such as pesticides, solvents, and heavy metals. Companies that aren't transparent about their testing procedures can't be trusted.
Look for the "low-THC" stamp. In states where marijuana is illegal, such as Missouri, there's a chance that you'll stumble upon mislabeled products and get into trouble with the law. If you want to ensure that you're not breaching any regulations, make sure to always check if your product has the "low THC" stamp on the container.
Choose CO2-extracted CBD. CO2 extraction is by far the safest method for making CBD extracts. It doesn't call for any heat or additional solvents, keeping the extracts as pure as possible. If a company invests in CO2 extraction, that means they're committed to investing in quality products because this technology is quite expensive.
Buy full-spectrum CBD for the best results. Full-spectrum CBD was made using the whole plant, which means it contains other cannabinoids, terpenes, and flavonoids that enhance and complement the effects of CBD. If you don't undergo regular tests for THC at work, full-spectrum CBD oil is your best bet.
At Royal CBD, we make our premium oils using organic hemp plants from local farmers in Colorado that we've partnered with. Our CBD-rich strains are then run with pressurized CO2 to ensure consistent levels of CBD in each batch while maintaining their purity. We test the Royal CBD line in third-party labs and provide a Certificate of Analysis for each product upon request.
If you want to try out our products in a risk-free way, you can use our 30-money back guarantee.
Key Takeaways on Buying CBD Oil in Missouri
Missouri doesn't mess when it comes to cannabis laws. Recreational marijuana use is illegal in the state and punishable with hefty fines and possible prison sentences. If you want to buy legal marijuana CBD oil in Missouri, the only way is to become a medical marijuana patient.
If you don't have time for making appointments with doctors or you just want a CBD product without the psychoactive buzz, Missouri is home to a fast-growing CBD market. CBD oils and other forms of cannabidiol are widely available across the state and online, with more stores popping up regularly.
Regardless of how you decide to shop for CBD, always make sure to do your research and keep an eye out on sketchy companies that make unrealistic claims about their products.