If you're looking for a trustworthy source of CBD oil in New Jersey, this article will cover everything from the local laws to the best deals you can find online and in-store.
New Jersey has a bumpy history with cannabis. Although CBD sourced from hemp that's grown outside New Jersey is legal, the use of marijuana CBD oil remains available only for approved patients.
New Jersey has a limited number of CBD stores that would carry quality products, so we recommend purchasing CBD oil from reliable online stores.
However, that doesn't mean you can't find quality CBD somewhere locally in New Jersey.
Continue reading to familiarize yourself with state cannabis laws and the local CBD market.
Is CBD Oil Legal in New Jersey?
The legal status of CBD oil in New Jersey depends on its source.
CBD can be extracted from hemp and marijuana; although both plants come from the Cannabis sativa L. family, they have different chemical profiles.
Marijuana plants contain a considerable amount of THC, so CBD products made from this variety can get the user high on top of providing the users with a wide range of health benefits.
Hemp, on the other hand, is higher in CBD and contains only trace amounts of THC. CBD oils produced from industrial hemp plants can't produce the psychoactive high and thus are treated differently by the New Jersey law than marijuana.
Here's what you need about the legality of CBD from different sources.
Marijuana CBD Oil in New Jersey
Marijuana remains illegal in New Jersey for recreational use. Possession of fewer than 2 ounces of marijuana is considered a "disorderly person offense", carrying a jail sentence of 6 months and a fine up to $1000.
Getting caught with more than 2 ounces will land you in a prison for 18 months on top of a $25,000 fine because the state considers it a felony.
However, a limited number of people in New Jersey can legally purchase marijuana-derived CBD oil.
Can Doctors Prescribe CBD Oil in New Jersey?
New Jersey legalized medical marijuana under the Compassionate Use Medical Marijuana Act in 2010. The bill made it legal for registered patients with severe medical conditions to purchase marijuana through one of the state's alternative treatment centers.
Qualifying medical conditions for residents of New Jersey include:
Amyotrophic Lateral Sclerosis (ALS)
Cancer
Crohn's disease
Glaucoma
HIV/AIDS
Inflammatory bowel disease
Muscle spasms
Muscular dystrophy
Multiple sclerosis
Seizure disorders
Terminal illness with a life expectancy of less than one year.
In 2018, Governor Phil Murphy decided to add anxiety, migraines, Tourette's syndrome, and chronic pain to the list.
How does hemp-derived CBD oil fit into the New Jersey cannabis laws?
Hemp CBD Oil in New Jersey
Despite New Jersey's harsh marijuana policies, you can legally purchase hemp-derived CBD products in the Garden State.
As mentioned, hemp usually contains 0.3% of THC or less, so products made from this type of cannabis can't get the user high. They provide you with many health benefits but without the psychoactive buzz.
In 2018, hemp was removed from the list of controlled substances under the new Farm Bill, becoming an agricultural commodity.
Farmers are allowed to grow, process, and sell hemp for a variety of purposes, including paper, clothing, fuel, food, and health supplements such as CBD extracts.
Whether you decide to buy CBD oil online or somewhere locally in New Jersey, it's essential to do your research. In the next section, we share a few tips that will help you save time and money.
Where to Buy CBD Oil in New Jersey?
The majority of CBD transactions are made online these days. Of course, there are a few reliable CBD stores in New Jersey, but the local market looks pale when compared to what online suppliers can offer.
Benefits of Buying CBD Online
Buying CBD oil online gives you access to the best deals for quality products in New Jersey.
It's also the most convenient way to shop for CBD.
You can instantly compare hundreds of products with a few clicks, which is much easier than driving around time to visit several local suppliers just to get what you're looking for.
Moreover, online stores offer a greater variety of products. CBD is available in tinctures, capsules, edibles, topicals, vape liquids, and even pet products. In-store vendors usually carry only two types of CBD due to limited shelf space.
It's also easy to research your potential supplier when you buy online. Any reputable store will be honest about its activity and provide information about its products on its website — including the lab reports. You can also read user reviews, online rankings, or reach out to experienced users on social media groups or forums for advice.
Full Spectrum CBD Oil 1000mg

$149

$129

—

or subscribe and save

15%

Broad Spectrum CBD Gummies 25mg

$99

$79

—

or subscribe and save

15%

CBD Capsules 25mg (Softgels)

$99

$84

—

or subscribe and save

15%
Last but not least, shopping for CBD online means better deals on premium products. Local vendors have to cover certain operational costs, which online stores can easily avoid. You can take advantage of discounts, bulk pricing, and reward programs.
For example, at Royal CBD, we offer the Royalty Program, where you can collect special crowns with each order and spend them on your next purchase to save money on your favorite products.
Local CBD Retailers in New Jersey
Sometimes, you need to see the product for yourself and visit a local store. If you would prefer to shop for CBD oil somewhere near you, we have compiled a list of stores that may sell quality products over the counter.
CBD Stores in Newark
Hemp Garden
Cloud Depot Vape & Smoke
Ironbound Vapes
CBD Stores in Jersey City
Strictly CBD
A #1 Smoke Shop
Good Guy Vapes
CBD Stores in Paterson
All City Vapes
Excelente Smoke Shop
Good Guy Vapes
CBD Stores in Elizabeth
Urge Smoke sHOP
Nice Guy
Holy Smokes
All of these stores should have a decent selection of CBD oils and other products for those searching for CBD oil locally in New Jersey. If you don't see your city on the above list, your best bet to find quality products is to find a reliable online supplier.
CBD Buyer's Guide: How to Find Quality Products in New Jersey?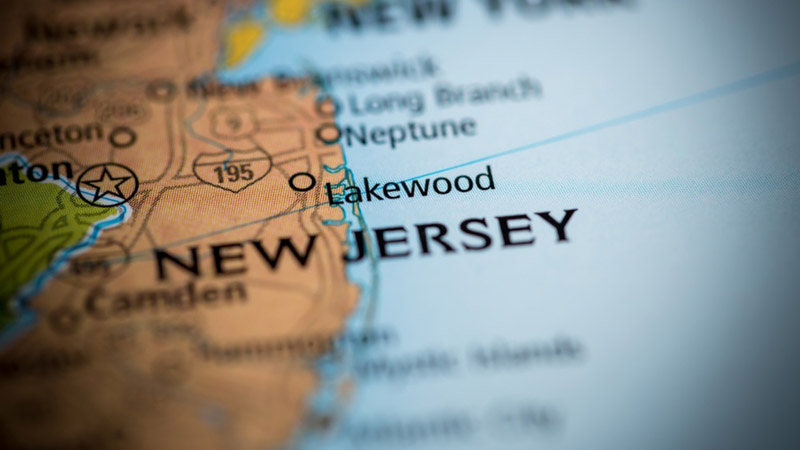 Before you place an order on any CBD product, you need to know how to weed out mediocre suppliers and sketchy companies.
The CBD industry is relatively new and unregulated. There are many companies out there selling fake products, some of which aren't even tested for pesticides and heavy metals. Here's what you can do to protect yourself from such suppliers:
Only purchase CBD that has been tested in a third-party lab. Outside laboratories analyze the CBD content in the extract and look for potential contaminants and unwanted additives. The standards for calling a product "CBD" are very low due to the aforementioned lack of regulation, so a Certificate of Analysis from a third-party lab is proof that you're paying for a legitimate product. Never trust a company that doesn't provide lab reports.
Look for the "Low THC" stamp. New Jersey has complicated cannabis laws. Currently, only hemp-derived products are legal in the state, so if you want to make sure your CBD oil doesn't come from marijuana, you need to double-check its THC content.
Choose CO2-extracted CBD. CO2 extraction is the golden standard for making CBD products. It doesn't require any additional heat or solvents, so it always yields clean extracts with consistent concentrations of CBD in each batch.
Opt for full-spectrum products. Full-spectrum CBD means that your oil was produced using the whole plant. This process captures additional beneficial compounds, including other cannabinoids, terpenes, and flavonoids. These compounds help your body process CBD more efficiently.
Organic hemp is the way to go. Hemp plants are bioaccumulators, meaning they absorb every substance from the environment they grow in, hence the importance of organic cultivation. Hemp should be grown in nutrient-rich soil and without pesticides.
Watch out for companies claiming CBD is a miracle drug. It's not. CBD is a wonderful health supplement that can improve your daily life and relieve a wide range of symptoms, but it's not going to mend broken bones or cure cancer.
At Royal CBD, we use organic hemp from our local farmers in Colorado, which is one of the best states to grow cannabis plants when it comes to weather conditions. These plants are extracted using supercritical CO2, ensuring the highest purity levels of our premium extracts. All of the Royal CBD products are extensively tested in third-party laboratories; we control every step of the manufacturing process, from seeds to packaging.
If you follow the above steps, you should have no problem tracking down a reliable source of CBD.
Key Takeaways on Buying CBD Oil in New Jersey
New Jersey definitely has made some progressive steps in order to improve its cannabis laws. As of today, there are around 20,000 registered patients in the state's medical marijuana program.
If you don't have a medical marijuana card, there are still plenty of options to purchase CBD oil in New Jersey. However, the CBD must come from industrial hemp.
We recommend finding a trusted source of CBD online if you're looking for the best deals on quality products. New Jersey has a few quality local stores here and there, but none of them can match the diversity and pricing offered by online stores.
Regardless of how you decide to shop for CBD, make sure to always do your research on your potential supplier. The CBD market is relatively new, so being an educated customer will protect you from sketchy companies preying on the lack of regulations in the industry.