Looking for quality CBD oil in New York? This article will explain the state laws and point you in the right direction when it comes to reliable sources of CBD locally and online.
CBD has become extremely popular for everything from pain to anxiety, inflammation, seizures, and sleeping difficulty. It's no wonder that New Yorkers are turning to CBD oil as a natural alternative for their ailments considering the fast pace of life there.
Despite the growing awareness of the quality of CBD products, the market remains largely unregulated, and there are many companies that prey on uneducated customers.
If this is your first time buying CBD oil in New York, reading this article will help you distinguish between high-quality and poor-quality products. Remember: doing your research will save you time and money.
Let's talk about CBD oil in New York from the legal perspective first.
Is CBD Oil Legal in New York?
The legal status of CBD depends on whether it was produced from hemp or marijuana.
Marijuana plants are naturally high in THC, the psychoactive cannabinoid. CBD oil sourced from marijuana can get the user high and thus is subject to stricter regulations than hemp.
Hemp, on the other hand, is higher in CBD and contains only trace amounts of THC (0.3% or less), so getting intoxicated from hemp-derived products is virtually impossible.
Let's break down the New York cannabis laws.
Marijuana CBD Oil in New York
As of 2018, New York has only allowed medical marijuana. Recreational marijuana users say that legalization is on the horizon, but it's currently illegal to use weed for those purposes.
In 1977, New York authorities passed a law that decriminalized possession of small amounts of marijuana. However, there's a legal loophole that allows police to continue to arrest people if the marijuana was consumed in public space.
Can Doctors Prescribe CBD Oil in New York?
Yes! If you want to buy marijuana-derived CBD oil in New York, you can apply for a medical marijuana card.
The registration process is very simple; you can apply for the card if you're a legal New York resident with a legitimate ID. The next step requires you to obtain a written certification from a licensed doctor. You can do it locally or online.
The list of eligible medical conditions include:
Amyotrophic lateral sclerosis
Cancer
Crohn's disease
Chronic pain
Chronic inflammatory demyelinating polyneuropathy
Epilepsy
HIV/AIDS
Huntington's disease
Inflammatory bowel disease
Multiple sclerosis
Neuropathies
Post-traumatic Stress Disorder (PTSD)
Spinal cord damage
Parkinson's disease
Ulcerative colitis
How does hemp-derived CBD fit into the New York cannabis laws?
Hemp CBD Oil in New York
As mentioned, CBD can be made from both flowering marijuana and industrial hemp plants.
Hemp-derived CBD products are legal in all 50 states under the 2018 Farm Bill.
The new law removed hemp from the list of controlled substances. Hemp is now an agricultural commodity that can be harvested for commercial uses, including paper, clothing, fuel, building materials, food, and health supplements such as CBD extracts.
Wondering where to buy the best CBD oil in New York?
Hold on, we have a little homework for you.
Where to Buy CBD Oil in New York?
Now that you know what to watch out for when shopping for CBD, it's time to learn about your options for high-quality CBD oil in New York.
The state is home to a myriad of CBD stores, vape shops, and wellness centers, so you shouldn't have trouble finding a reliable supplier.
However, if you're looking for the best deals on CBD oil in New York, your best bet is to purchase from an online store.
Benefits of Buying CBD Online
Online stores usually offer a broader selection of products than in-store vendors. When you shop for CBD online, you can access CBD in the form of tinctures, balms, edibles, capsules, vapes, concentrates, and even products designed for pets. And the best part is that you don't need to leave your house to get your hands on quality products. It only takes a few clicks to place an order.
It's also easier to do your research on any company. The Internet is full of information about the quality standards for CBD extracts. You can educate yourself on that, read lab reports, or reach out to other users for feedback on social media groups or forums.
But most importantly, online retailers can offer better deals on their products due to the lack of operational costs associated with running a physical store. You can take advantage of regular discounts, coupon codes, or reward programs. For example, at Royal CBD, we have a special Royalty Program where you can collect crowns and spend them on your next purchase to save more money on your favorite products.
Full Spectrum CBD Oil 1000mg

$149

$129

—

or subscribe and save

15%

Broad Spectrum CBD Gummies 25mg

$99

$79

—

or subscribe and save

15%

CBD Capsules 25mg (Softgels)

$99

$84

—

or subscribe and save

15%
Long story short, buying CBD oil online saves you time and money.
Local CBD Retailers in New York
Hemp-derived CBD oil is widely available in New York, so if you feel the need to see the product for yourself, touch it, and talk to the customer service about your goals with CBD, we've put together a list of the best stores that should be able to answer your questions.
See if you can find your city below.
CBD Stores in New York City
Broadway Smoke Shop & CBD
Lucky Panda Vape
Cloud 99 Vapes
CBD Stores in Rochester
All-natural CBD Store
Upstate Vape
Hempire State Smoke Shop
CBD Stores in Buffalo
Vitality CBD
Vapor Trail
Buffalo Vapor Lounge
CBD Stores in Yonkers
Vapohm
Yonkers Smoke Shop
The Vape Cave YO
If you don't see your city on our list, your best bet to find CBD oil in New York is through a reliable online store.
How to Find Quality CBD Products in New York?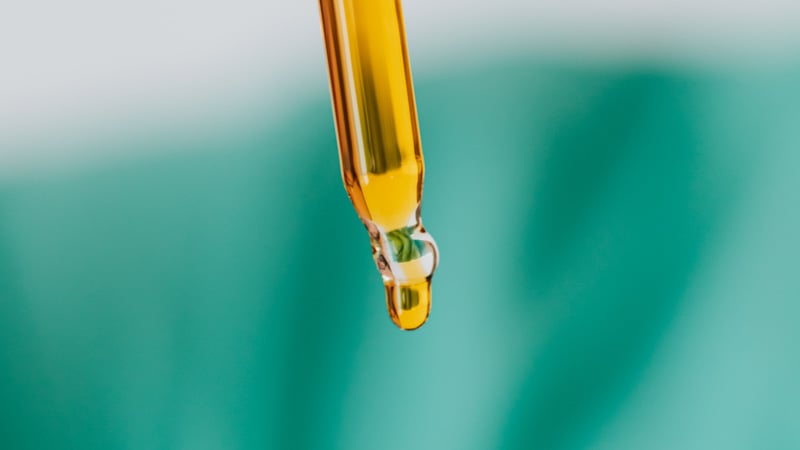 You shouldn't have any problems tracking down CBD locally and online in New York.
However, the industry is largely unregulated, meaning that a lot of products churned out for sale are low quality. According to the University of Pennsylvania, nearly 70% of CBD sold in-store aren't properly labeled.
Here are a few tips on becoming an educated customer:
Check the hemp source of your product. Hemp plants are bioaccumulators; in other words, they absorb every substance from the environment they grow in. The best CBD oils in New York come from organic farms, where the plants are grown naturally without pesticides or growth boosters.
Choose CO2-extracted CBD. CO2 extraction is by far the best method for keeping your CBD clean while maintaining consistent concentrations of CBD in every batch. The equipment to run CO2 extraction is quite expensive, which is a sign that the company is committed to quality.
Only purchase from companies that send their products to outside labs for analysis. Third-party laboratories can test the product for potentially dangerous chemicals like solvents or heavy metals; they can also tell you how much CBD is in your oil.
Don't buy from a company that makes outrageous claims about CBD. CBD is a versatile tool for improving your daily life; it can also help you relieve a wide range of symptoms. However, it won't mend broken bones or cure cancer overnight, so if you see a company making these kinds of claims, it's an instant red flag.
If you follow these few steps, you're on the right way to finding a trustworthy source for all your CBD needs.
Here at Royal CBD, we source our hemp from organic farms in Colorado to ensure healthy CBD-rich flowers for our extracts. The Royal CBD line is produced using CO2 extractions, which guarantees consistent potency and purity levels in our products. Our CBD oil is tested in third-party laboratories for its CBD content as well as potential contaminants. You can access the Certificate of Analysis for each of our products upon request. And if you want to try out the Royal CBD oil in a risk-free way, we offer a 30-day money-back guarantee.
Key Takeaways on Buying CBD Oil in New York
The state of New York is snowballing its progress with marijuana laws. The state's governor has recently admitted that recreational legalization may take place sooner than we think.
If you don't have a medical marijuana card, or you're looking for CBD products that don't produce the psychoactive buzz, New York is one of the best states for buying hemp-derived CBD oil.
You shouldn't have problems tracking down a decent source of CBD locally. If you're concerned about the quality of CBD products found in-store, place your order through an online retailer to get the best value for your money.
But above all, always do your research on any company before you decide to purchase from them. There's a large degree of difference when it comes to the quality of CBD oils, so make sure your product comes from organic hemp, was extracted with CO2, and tested in independent laboratories for potency and purity.