In case you've been missing out on the last few years, the CBD oil industry is one of the fastest-growing health and wellness markets in the world.
People turn to CBD in order to deal with a variety of symptoms and health conditions, including anxiety, depression, seizures, inflammation, and pain.
As CBD becomes more recognized commercially, you must find a reliable and trustworthy source. As a general rule, it's best to purchase your CBD products from a reputable online store.
If you're looking to buy CBD oil in Arkansas, it's a good idea to do your research on the local cannabis laws and learn a bit about the history of cannabis in this state.
The CBD industry is still loosely regulated, and it can often be confusing when it comes to different forms of CBD and its legal status.
Depending on the source of your CBD, the laws can change, but what's the current situation in Arkansas?
Does the state allow all forms of CBD or only those derived from hemp?
Let's elaborate on that.
Is CBD Oil Legal in Arkansas?
Again, it depends on which cannabis plant it comes from.
CBD can be extracted from hemp and marijuana, both of which fall under different regulations.
In this section, we explain the legal status of hemp-derived and marijuana-derived CBD products.
Legal Status of Marijuana-derived CBD in Arkansas
Marijuana laws vary from state to state, and as the herb is gaining more recognition as medicine and safe recreational substance, the laws continue to shift.
Unfortunately, Arkansas is one of those states where marijuana is treated in an old-school way. Possession of small amounts of marijuana is punishable with jail time — up to one year — and a fine of $2500.
Getting caught with more than 4 ounces can result in a six-year jail sentence and a $10,000 fine.
What About CBD Oil from Medical Marijuana? Is It Legal in Arkansas?
It would be unfair to say that Arkansas is all backward about its cannabis laws. In 2016, Arkansas voters passed the Arkansas Medical Marijuana Amendment. The new legislation made it possible for certain people to apply for a medical marijuana card if they qualify for the treatment.
The list of qualifying conditions for medical marijuana include:
Alzheimer's disease
Amyotrophic lateral sclerosis (ALS)
Cancer
Cachexia or wasting syndrome
Crohn's disease
Glaucoma
Hepatitis C
HIV/AIDS
Fibromyalgia
Severe arthritis
Post-traumatic stress disorder (PTSD)
Intractable pain resistant to ordinary treatment for more than six months
Severe nausea
Muscle spasms
Epilepsy
There's an application fee for a medical marijuana card. It costs $50 and requires you to have written certification from a licensed doctor.
Once you have your medical marijuana card, you can look for marijuana-derived CBD products in one of the state-licensed dispensaries. There are currently nine operating dispensaries in Arkansas.
Hemp-Derived CBD in Arkansas
As mentioned, CBD can also be extracted from hemp plants. Hemp was federally legalized in 2018 when President Trump signed the amended Agricultural Act, removing the plant from the list of controlled substances. Under the new law, industrial hemp is an agricultural commodity.
CBD from industrial hemp usually contains only traces of THC, which isn't enough to get the user high. More people are using this form of CBD as a health supplement to benefit from cannabis without the buzz.
As long as your CBD oil comes from hemp and contains less than 0.3%, you can legally buy it in Arkansas.
Which brings us to the next section.
Where to Buy CBD Oil in Arkansas
Since CBD oil is legal in Arkansas, you shouldn't have problems finding it locally. However, we generally recommend making CBD purchases online, as a faster and safer way to obtain high-quality products at reasonable prices.
Reasons to Buy CBD Online in Arkansas
In-store vendors often don't have all forms of CBD on the shelves. Their line up is usually limited to two types of products, so your options may be quite limited. Online stores sell every CBD format out there, including tinctures, gummies, vape oils, topicals, capsules, and pet products.
When you buy CBD online, you can also save more money on your purchases. Physical shops have to cover certain operational costs, so they must make up for that with elevated prices. Online retailers often provide customers with discounts and loyalty programs because they don't have these costs. In the end, it's a win-win situation for both the vendor and the customer.
The research part is also less consuming when you buy CBD oil online. Going from one dispensary to another to compare different brands, ask the staff about their opinion on the product, reading supplement facts, and lab reports once you come home — this doesn't sound like a fast way to get your CBD.
The internet, on the other hand, allows you to read your potential supplier like an open book. You can go through their website, read how they source their CBD, read third-party reports from a lab analysis, and get in touch with other customers for reviews.
A Few Tips on Buying CBD Oil in Arkansas
Buying CBD oil online is safe and convenient when you know where to look for and how to tell the difference between high-quality and poor-quality products.
Here's how to find a trusted source of CBD:
Pay attention to the source of CBD. Hemp plants absorb everything from the environment they grow in, so it's important to take care of the quality of the soil and air. The best hemp comes from local farmers who grow their plants organically without pesticides and other dangerous chemicals.
Choose CO2-extracted products. CO2 extraction is a heatless and solventless method that yields consistent levels of CBD as well as purity levels in the end product. This method is also safe for the environment.
Beware of companies that make outrageous claims about their products. CBD can greatly improve your quality of life if you use a good product, but it's not an overnight solution for your health problems.
Only buy lab-tested CBD. Companies can send their products to third-party laboratories for content analysis. The Certificate of Analysis from such laboratories provides the results for the product's potency as well as potential contaminants. If a product is clean and contains the advertised potency, it will pass the test. Reputable brands make those lab reports available on their websites.
Opt for full-spectrum extracts. Full-spectrum CBD contains all naturally occurring compounds in hemp. These compounds are more effective together than in isolation according to scientific research, especially when it comes to inflammation- and pain-related problems. If you're not regularly tested for THC at work, full-spectrum CBD is your best bet.
Local CBD Stores in Arkansas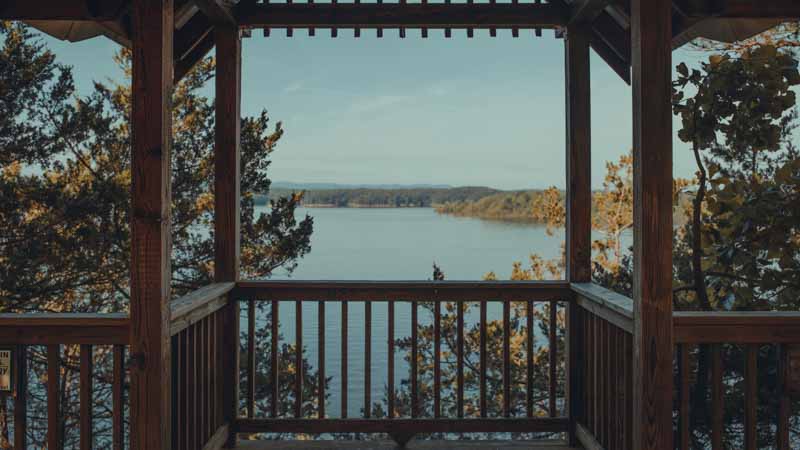 Arkansas authorities have issued more than 30 licenses to dispensaries, but currently, only nine are operating. If there's no dispensary near you, you can look for CBD in other places, including supplement outlets, head shops, and vape stores.
Due to the cost of running a physical store, CBD products found there are generally more expensive than those purchased online.
Recommended CBD Oil Stores in Arkansas
Best CBD Stores in Little Rock
Puffin Stuff
The PARTHENON
Healing hemp of Arkansas
Best CBD Stores in Fayetteville
White Oak Vapor
Matchbox Smoke Shop
Smooth Vapes
Best CBD Stores in Fort Smith
Glass Smoke Boutique
Vapor World Fort Smith
The Vapor Station
Best CBD Stores in Jonesboro
The PARTHENON Jonesboro
Vape & Sizzle
Vapor Six 27
These stores may be your best shots until all dispensary licenses are finalized. However, if you want a safer option, we recommend finding a reliable online store.
Key Takeaways on Buying CBD Oil in Arkansas
Arkansas is slowly joining other states on their way to cannabis legalization. It's possible to buy hemp-derived CBD in the state, but if you want marijuana-derived CBD, you'll need a doctor's recommendation for that.
For hemp-derived CBD products, you'll be better off making your purchase online, rather than chasing down a local store. CBD products found online are generally more reliable and less expensive than the products found on the shelves of physical stores.
However, never trust a company's word for granted; make sure to read lab reports and compare different brands to weed out the mediocre suppliers. There are many companies selling fake products on the market, trying to lure uninformed customers with bargain prices and unrealistic health claims — you don't want to be one of them.