Georgia is home to tons of stores selling CBD oil and thousands of people are using it to find a safe alternative for their health problems, from anxiety to pain, inflammation, and difficulty sleeping.
If you're looking for the best options to find quality CBD in Georgia, this article has everything you can ask for.
From the local law to recommended stores and online suppliers, we've prepared a comprehensive guide to buy CBD oil in Georgia.
Let's start with the legal status of CBD oil and whether Georgia has made any progress regarding its cannabis policies for the past few years.
Is CBD Oil Legal in Georgia?
That depends on the source of your CBD.
CBD can be extracted from hemp and marijuana plants, so it's no wonder that people get confused when it comes to its legal status.
Let's see how the Georgia state government perceives recreational and medical marijuana. Then we'll explain how CBD oil fits into this.
Marijuana CBD Oil in Georgia
Marijuana is considered a schedule 1 drug under federal law, so it's punishable similarly to heroin and LSD. Getting caught with marijuana is a federal offense and getting caught with it can land you several years in prison and high financial penalties.
Georgia has a harsh history with marijuana. Its laws are far from friendly; possession of more than one ounce of marijuana is a felony with a punishment of up to 10 years in prison.
If you're caught with less than an ounce, the offense is considered a misdemeanor and the punishment gets reduced to 1 year in prison or a $1000 fine.
Does Georgia Allow Medical Marijuana?
Interestingly, Georgia was one of the first states to legalize medical marijuana. The state did it in 1980, allowing patients with severe glaucoma or those suffering from the side effects of chemotherapy to access marijuana to relieve their conditions.
Unfortunately, the state had not delivered a single gram of medical marijuana since 1982, when the Drug Enforcement Agency (DEA) stopped the only source of Georgia's legal marijuana.
Yes, you've got that right. For more than 30 years, Georgia had a medical marijuana program for patients but had no source of legal supply.
Fortunately, in 2015, State Governor Nathan Deal passed a law that would ensure the continuous supply of medical marijuana to Georgia.
Haleigh's Hope Act makes it possible for registered patients to possess up to 20 ounces of low-THC (less than 5%) CBD oil to treat specific medical conditions, requiring that the amount of CBD must be at least equal to its THC content.
If you want to buy CBD oil as a medical marijuana patient in Georgia, you must be suffering from one of the following conditions:
ALS
Alzheimer's disease
AIDS/HIV
Autism
Cancer
Crohn's Disease
Epidermolysis bullosa
Intractable pain
Mitochondrial disease
Multiple sclerosis
Parkinson's disease
Peripheral neuropathy
Post-traumatic Stress Disorder (PTSD)
Sickle cell disease
Tourette's syndrome
Similar to the law in Delaware, the medical marijuana program in Georgia doesn't legalize its use. It simply provides a legal defense in court if the authorities decide to punish you for possession.
What about CBD oil from hemp? How does it fit into the current Georgia cannabis laws?
Hemp-derived CBD Oil in Georgia
Depending on how your CBD products are made, the law may change.
Although marijuana is illegal for recreational use in Georgia, you can still buy CBD oil if you don't have your doctor's prescription.
That's because the majority of CBD oils available for sale in the United States are made from hemp.
Hemp plants usually contain 0.3% THC or less, meaning it won't get you high.
CBD from industrial hemp is legal to purchase and possess in Georgia, and across the United States.
This is a result of the amended Farm Bill. The Federal government made these changes to remove industrial hemp from the list of controlled substances, where it was classified as a Schedule 1 drug before the amendment.
The Farm Bill opened the door to legal production of CBD in Georgia and the other 50 states.
Below we explain how to find quality CBD oil for reasonable prices.
How to Buy CBD Oil in Georgia?
CBD is a loosely regulated market, so it can be difficult to find a reliable source of your CBD products.
There's no shortage of companies trying to make a quick buck on uninformed customers.
If you want to buy quality CBD oil in Georgia, your best bet is to find a trusted online store.
Here's why:
The Benefits of Buying CBD Oil from Online Shops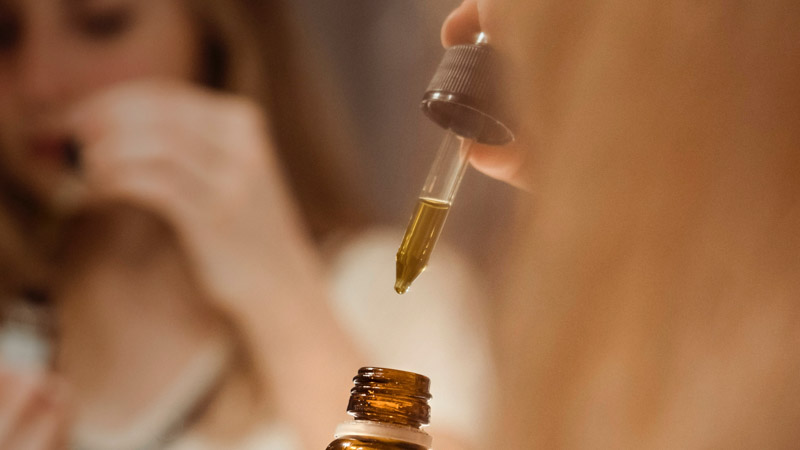 Going with a trustworthy online store is by far the easiest way to get a decent product without breaking the bank.
Online retailers usually offer more types of CBD products than their in-store counterparts. You can browse between different formats such as creams, tinctures, waxes, edibles, capsules, vapes, and even products for your pets.
Buying CBD oil online also makes it easier to research your potential manufacturer. If a company is honest about its farming practices, extraction, and testing, it will provide the right level of transparency to give its customers relevant information on these aspects. You can also read user reviews or online rankings of the best CBD oils sold online — there are plenty of reputable sources when it comes to that.
Full Spectrum CBD Oil 1000mg

$149

$129

—

or subscribe and save

15%

Broad Spectrum CBD Gummies 25mg

$99

$79

—

or subscribe and save

15%

CBD Capsules 25mg (Softgels)

$99

$84

—

or subscribe and save

15%
As long as you buy products that contain less than 0.3% of THC, you shouldn't have problems with the law. But then again, the THC content of your CBD oils should be double-checked by a third-party laboratory and confirmed with a Certificate of Analysis.
Finally, online stores have better deals on CBD. You can use coupon codes, seasonal discounts, or join loyalty programs to spend special points and save money on your next purchase.
Tips for Buying CBD in Georgia
Opt for products made from organic hemp. Hemp plants should be grown in fertile soil and without pesticides or other unwanted chemicals. Growing hemp organically yields healthy CBD-rich flowers, which are the perfect base for CBD oils.
Choose CO2 extraction. This method doesn't require extra heat or solvents, so it always yields clean extracts and is by far the most consistent extraction method when it comes to CBD potency.
Always make sure to check if the company's CBD has a lab analysis certificate. Some of the CBD products available locally may contain significantly less CBD than advertised, let alone potential contaminants such as pesticides, solvents, or heavy metals. Third-party testing is legitimate proof that the company is selling high-quality products.
Avoid companies that claim CBD oil is some kind of a cure-all. CBD oil is an extremely helpful supplement that can help with many ailments. However, it won't cure cancer or regrow limbs.
Buying CBD oil is currently the easiest way to buy reliable products in Georgia. If a company is a reputable source, it should have all of the above factors listed in separate locations on its website.
Buying CBD from Local Stores in Georgia
As mentioned, Georgia has plenty of places where you can buy quality products at reasonable prices, so if you find your city on our list below, you can give it a try and let us know about your experience in the comment section of this article.
Best CBD Stores in Atlanta
Village Smoke
Vape Atlanta
Vape 911
Best CBD Stores in Savannah
Mary Jane's CBD & Vape Shop
Sunset Novelties
Smoke City
Best CBD Stores in Augusta
Your CBD Store
iPuff Smoke & Vape
Aficionados of Augusta
If your city isn't on the above list, then it may be safer for you to buy CBD oil online from a reputable source.
Key Takeaways on Buying CBD Oil in Georgia
Despite its strict laws on recreational marijuana, Georgia has a medical marijuana program and allows the use of hemp-derived CBD products.
If you have a qualifying medical condition, you can legally buy CBD oils with less than 5% THC. Remember that a medical marijuana card doesn't protect you from the law; it simply means that you'll be provided with a legal defense in the court should the authorities want to prosecute you.
For those without a medical marijuana license, the easiest way to enjoy the benefits of CBD is to go for hemp-derived products. They are legal on the federal level and widely available both locally and online.
It's usually more convenient to buy CBD oil in Georgia through a reputable online store. They often have better deals and delivery times than physical stores.
Good luck with your CBD shopping!