When reading about all the health benefits of CBD oil, you may be tempted to try it yourself — which is probably why you're reading this article.
Many questions can start popping up in your head, such as:
Is CBD legal?
Is it safe?
Do you need a prescription for CBD oil?
CBD's safety profile has been acknowledged by numerous international health agencies, including the World Health Organization (WHO) — according to which CBD oil is "safe and well-tolerated by humans."
Its legal status depends on the source plant because CBD can be extracted from hemp and marijuana (more on that later).
When it comes to getting a prescription for CBD oil, this may not be necessary — at least not in most cases.
Let's look at different types of CBD products, their legality, and how to buy them.
Is CBD Oil Actually Legal?
People wonder if they need a prescription for CBD oil because many misconceptions are floating around its legal status.
In essence, CBD oil is legal on a federal level as long as it contains 0.3% of THC or less.
In 2018, the federal government declassified hemp from controlled substances, making a clear distinction from marijuana.
The new law allowed American farmers to grow and sell hemp for commercial use, including paper, clothes, biofuel, construction materials, food, and health supplements such as CBD oil.
Do You Need a Prescription for CBD Oil?
Whether you need a prescription for CBD oil or not depends on its source.
Different Sources of CBD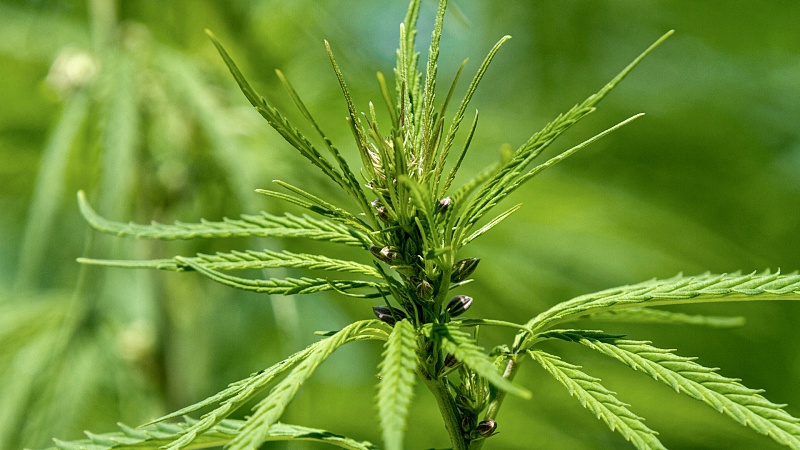 As mentioned, hemp-derived CBD oils are legal on a federal level, and you can buy them over-the-counter. But, CBD can also be extracted from marijuana, which is where its legal status becomes less obvious.
Marijuana-derived CBD Oil
In contrast to hemp, marijuana-derived CBD oil is legal only in certain states. If your state has a medical marijuana program, your doctor can prescribe it to you. These CBD oils are sold in cannabis dispensaries.
You can buy marijuana-derived CBD oils from adult-use dispensaries without prescription in states with a legal recreational market.
States Where Medical-grade CBD Is Available Only for Prescription
Nearly every state has a medical marijuana program. In these states, you need a prescription for marijuana-derived CBD oil. However, if you want to buy CBD that contains only trace amounts of THC, you can buy it without prescription in many local stores, such as pharmacies, wellness stores, vape shops, and online stores.
States, where medical marijuana is legal but recreational use remains illegal include:
Arkansas
Connecticut
Delaware
Florida
Hawaii
Louisiana
Maryland
Minnesota
Missouri
New Hampshire
New Mexico
North Dakota
Ohio
Oklahoma
Rhode Island
Utah
West Virginia
States That Legalized Marijuana for All Adults
These states have legalized marijuana for recreational use as long as you're 21 or older and can prove it with a valid ID:
Alaska
Arizona
California
Colorado
District of Columbia (D.C.)
Illinois
Maine
Massachusetts
Michigan
Montana
New York
New Jersey
Nevada
North Dakota
Oregon
Vermont
Washington
In these states, you don't need a prescription for CBD oil, no matter the source.
What CBD Medications Can Doctors Prescribe On a Federal Level?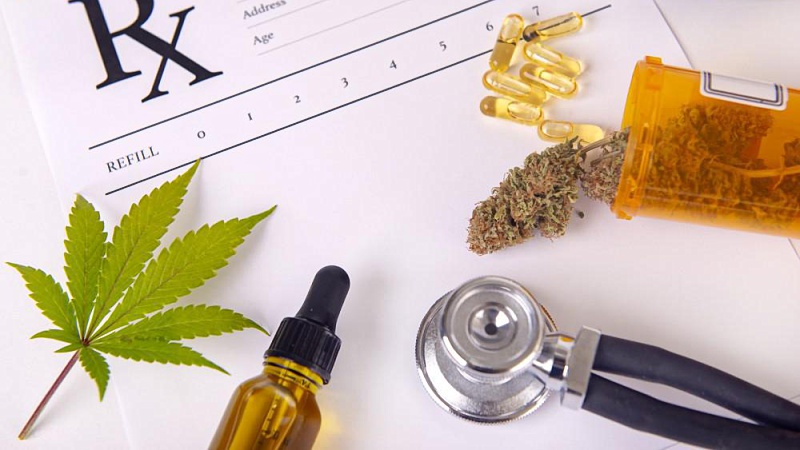 Marijuana remains a Schedule I substance on a federal level, meaning that doctors can't prescribe it as an official treatment.
Why?
Because Schedule I substances are thought to have no medicinal properties at all.
Does it stay in stark contrast with the current state of knowledge about marijuana?
Yes. And worse yet, doctors have their hands tied to these backward laws because they can't prescribe marijuana as the first-choice treatment.
That being said, there is one CBD-based medication that the FDA has approved after passing a series of clinical trials.
The medication is called Epidiolex, and doctors prescribe it to treat drug-resistant forms of childhood-onset epilepsy.
The paradox is that the FDA supports the use of synthetically isolated CBD while refusing to investigate the efficacy of whole-plant extracts, which have been highlighted in preclinical human studies as more effective than products made from single cannabinoids.
For now, the consensus is that hemp-derived products are health supplements.
Do You Need a Prescription for Hemp-Derived CBD Oil?
Health supplements are available over-the-counter, meaning you don't need a prescription for hemp-derived CBD oil.
However, many mislabeled, sometimes dangerous products are churned out by sketchy companies since the market is unregulated. These products may contain significantly less CBD than advertised or be contaminated with toxic chemicals like pesticides, heavy metals, and residual solvents.
That's why we always underline the importance of third-party lab testing. Third-party laboratories ensure unbiased results of the product's chemical analysis, including its potency, cannabinoid profile, and purity.
At Royal CBD, we test all our products at different production stages. As a result, our CBD oils come with batch-specific certificates of analysis that prove their quality and safety.
Where Can You Buy CBD Oil Over the Counter?
The federal legalization of hemp resulted in the birth of a booming industry. Since hemp was declassified, many aspiring entrepreneurs have been entering the market to get their fair share of the cake.
However, making CBD oils requires a lot of skill and knowledge, both from manufacturers and lab workers. It also calls for serious investments in high-tech equipment that is required for extraction.
Everybody wants to capitalize on the booming market, but not everybody has the right assets to make high-quality CBD oil.
The best way to buy high-quality CBD products is to find a trustworthy online retailer. Buying CBD oil online makes it easier to research your potential vendors regarding their hemp source, extraction methods, and third-party testing, so you don't rely solely on the store owner's assurance.
CBD Oil for Prescription: Wrapping It Up
Generally speaking, you don't need a prescription for CBD oil as long as it comes from hemp. Hemp-derived CBD products are legal on a federal level, and the FDA does not regulate them. You can find them over-the-counter, just like any health supplement.
Marijuana-derived CBD, on the other hand, is legal only in certain states. If your state allows the medical use of marijuana, you can buy such CBD oils if your doctor prescribes them. Those living in states where recreational use is legal can buy all types of CBD oil without prescription.
When shopping for CBD products — whether near you or online — make sure to tick off some important points on your quality checklist, including the hemp source, extraction, third-party testing, transparency, and the company's reputation.
Doing so will help you make a well-informed decision and pick the right type of CBD for your situation.
At Royal CBD, we offer shipping to all 50 states so that you can enjoy premium quality from any place in the US.