If you're looking to buy CBD oil in Rhode Island, you need to stay up-to-date with the local cannabis regulations.
Federal and state laws are often contradictory when it comes to the legality of CBD products.
Is CBD oil legal in Rhode Island?
Where can you find the best deals on CBD in the state?
In this article, we answer both questions and provide you with a to-the-point buyer's guide for first-time consumers.
Is CBD Oil Legal in Rhode Island?
Generally speaking, CBD oil is legal in Rhode Island, but there are certain restrictions when it comes to its availability.
CBD can be derived from hemp and marijuana. Although both plants belong to the Cannabis sativa L. family, they are different in terms of their chemical profiles.
Marijuana is naturally high in THC, meaning that marijuana-derived CBD oil can get the user high on top of its wide range of health benefits.
Hemp, on the other hand, has higher levels of CBD and only a trace amount of THC — 0.3% or less — so CBD oils made from this type of cannabis won't produce the psychoactive high associated with using marijuana.
Let's break down the legal status of CBD in Rhode Island by source.
Marijuana CBD Oil in Rhode Island
Recreational marijuana use is illegal in Rhode Island, but the state has decriminalized the possession of small amounts. Getting caught with less than one ounce can get you a fine of $150, with no jail time if you don't have a criminal record.
Any amount over one ounce but less than one kilogram results in one year in jail and a $500 fine.
Possession of more than one kilogram of marijuana is treated as intent to sell and classified as a felony punishable by up to 30 years in prison and a $100,000 fine.
Hemp CBD Oil in Rhode Island
As mentioned, the legal status of CBD oil in Rhode Island depends on how it was produced.
Although marijuana and its derivatives can only be accessed by patients registered with the state's medical marijuana program, hemp-derived CBD oil is federally legal in the United States.
In 2018, President Trump signed the amended Farm Bill into law, removing hemp from the list of controlled substances. Before the new law was introduced, the federal law had held hemp in the same category as heroin and LSD.
Today, hemp is an agricultural commodity and can be grown and sold for a wide range of uses, including clothing, paper, fuel, construction materials, food, and health supplements such as CBD extracts.
CBD oil is widely available in Rhode Island's specialty stores, wellness retail outlets, head shops, and vape shops. You can also order CBD oil from a trusted online store, which we strongly recommend.
However, before we show you where to buy CBD oil in Rhode Island, let's focus on the dos and don'ts of shopping for CBD if you're doing this for the first time.
Can Doctors Prescribe CBD Oil in Rhode Island?
Yes! If you're a resident of Rhode Island with a valid ID proving residency, you can apply for a medical marijuana card. Rhode Island introduced its medical marijuana program in 2005, although it took a few years to get it in place.
Eligible conditions for a medical marijuana card include:
Agitation related to Alzheimer's disease
Autism
Cancer
Cachexia
Chronic and severe pain
Glaucoma
Hepatitis C
HIV/AIDS
Seizures
Severe nausea
Severe and persistent muscle spasms
Any other medical condition for which the Rhode Island Department of Health recommends medical marijuana.
What if you don't qualify for the state's medical-marijuana program but still want to purchase CBD oil in Rhode Island? Is there a legal way to obtain such products?
Where to Buy CBD Oil in Rhode Island?
You shouldn't have any problems tracking down a reliable source of CBD oil in Rhode Island. The state has several quality stores that offer a wide range of lab-certified products, but if you're looking for the best deals on premium CBD products, online is the way to go.
Here we explain why:
Benefits of Buying CBD Online
First of all, shopping for CBD online gives you access to a wider range of products. You can choose between tinctures, capsules, edibles, topicals, vape juice, and even products for pets. When you go to a physical store, there are usually two types of CBD available due to limited shelf space. Online retailers don't have this problem.
Buying CBD oil online is also more convenient. You don't need to drive around the city and visit different stores to compare products and their prices. You can do it in the comfort of your home, whenever you want — even if you're sitting in your pajamas at 1 am. Most companies ship their products within a few working days.
Moreover, it's easier to research your potential supplier when you look for CBD online. You can read the company's website, ask for lab reports, check user reviews, and compare different brands in online rankings. Physical stores usually don't hire specialists, so relying solely on their knowledge is a Russian roulette when it comes to buying CBD oil.
Full Spectrum CBD Oil 1000mg

$149

$129

—

or subscribe and save

15%

Broad Spectrum CBD Gummies 25mg

$99

$79

—

or subscribe and save

15%

CBD Capsules 25mg (Softgels)

$99

$84

—

or subscribe and save

15%
Finally, online retailers can offer better deals on CBD due to the lack of the operational costs involved in running a physical storefront. You can take advantage of discounts, coupon codes, reward programs, and bulk pricing. For example, at Royal CBD, we offer the Royalty Program, where you can earn special crowns and spend them on your next order to save money on your favorite products or experiment with different forms of CBD without breaking the bank. Our goal is to make premium CBD extracts affordable for everyone.
Local CBD Retailers in Rhode Island
Are you one of those people who need to see the product for themselves, touch it, and talk with the store's staff about its potential benefits? If yes, here's a shortlist of trustworthy CBD stores in Rhode Island that can answer your questions about CBD oil:
CBD Stores in Providence
Lava Smoke Shop
ABP Vapes
T.V.L.R.I.
CBD Stores in Cranston
Sunshine Vape
Easy Vapor RI
Wonderland Smoke Shop
CBD Stores in Warwick
RI E-Cigs & Vape Warwick
Amazing Intimate Essentials
I Vape
If you don't see your city on the list, don't be afraid to shop online for all your CBD needs.
How to Find Quality CBD Products in Rhode Island?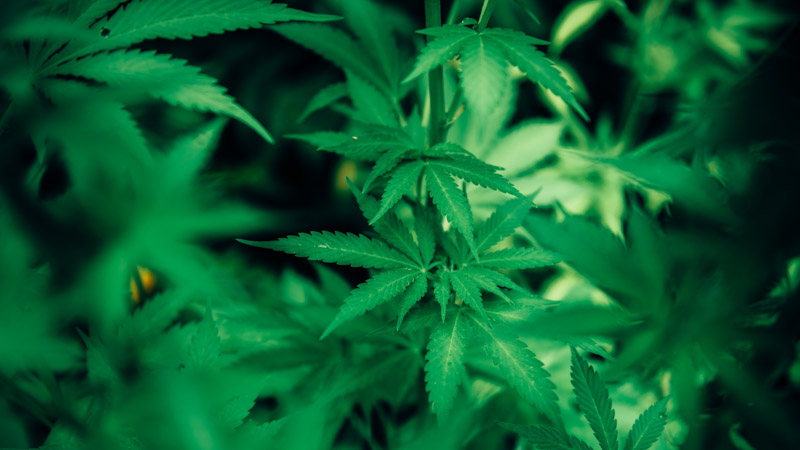 The CBD market is relatively new and lacks regulation when it comes to the manufacturing standards of CBD products. There are many great companies that offer high-quality products at reasonable prices, but there's an equal number of suppliers preying on uneducated customers and selling fake (sometimes contaminated) CBD oil.
Here's how to protect yourself from sketchy companies:
Only purchase from companies whose products have been tested in a third-party laboratory. Outside labs can tell you if the CBD content of your product matches the amount advertised on the bottle. They can also detect common contaminants and dangerous additives, such as solvents, pesticides, heavy metals, and mycotoxins. Every reputable company should have the lab reports available on request.
Opt for full-spectrum CBD. Full-spectrum means that the product was made using the entire plant. This process captures more valuable compounds, such as cannabinoids, terpenes, and flavonoids, all of which can increase the efficacy of CBD oil. Scientists refer to this phenomenon as "the entourage effect." Isolate-based products can't produce that synergy and are considered inferior to full-spectrum CBD.
Choose CO2-extracted products. CO2 extraction is by far the best method for making CBD oils. This technology doesn't require additional heat or solvents, yielding clean extracts with consistent concentrations of CBD in each batch.
Organic hemp is the way to go. Hemp is a bioaccumulator, meaning it can take up every substance from the environment it grows in. The best CBD oils are made with organic plants because they yield the cleanest material for extraction with their CBD-rich flowers.
Never trust a company claiming CBD is a miracle drug. It's not. CBD is a great supplement that can be game-changing for your quality of life; it can also help you in the management of many health conditions. However, it's not going to cure cancer, so if you see a company making such claims, look for your CBD oil elsewhere.
At Royal CBD, we source our products using organic hemp grown by farmers in Colorado. Our proprietary blend of CBD-rich strains is then extracted with supercritical CO2, ensuring consistent levels of CBD and highest purity levels. We regularly test the Royal CBD line in third-party laboratories so you can rest assured that you're paying for legitimate CBD extracts. You can choose from our best-selling CBD oils, softgel capsules, THC-free gummies, and broad-spectrum topicals.
Looking for a risk-free way to try out Royal CBD products? Check out our 30-day money-back guarantee!
Key Takeaways on Buying CBD Oil in Rhode Island
On the whole, Rhode Island is a great place if you're looking for high-quality CBD oil somewhere near you or online.
If you're a medical marijuana patient, your best bet is to head to one of the state-licensed dispensaries; but if you don't have a medical marijuana card, there are still plenty of options for buying legal CBD oil in Rhode Island.
The state is home to a thriving CBD market, so you shouldn't have any trouble finding a reliable source of CBD in its largest cities. However, if you don't live near a reputable CBD store, or you just want better deals on CBD oil, we recommend shopping online. Doing so will save you time and money.
No matter how you prefer to search for CBD oil, make sure to always do your research on any company before you trust them with your hard-earned money. Being an educated customer allows you to weed out poor vendors and always pick the right products for your needs.
Good luck!