Trying to find the best deals on CBD oil in Massachusetts? You've come to the right place. At Royal CBD, we provide our community with premium CBD extracts on top of our extensive knowledge base on buying CBD oil in the United States.
Massachusetts is one of the trailblazers for marijuana legalization in the USA. The first adult-use dispensaries opened in 2018, allowing adults aged 21 and over to purchase marijuana and marijuana-derived products.
How does the new hemp law fit into Massachusetts' cannabis regulations after the 2018 Farm Bill?
Where can you find the best CBD products in the state?
In this article, we highlight the list of the best CBD oil stores in Massachusetts, along with a buyer's guide for first-time consumers.
Is CBD Oil Legal in Massachusetts?
Some states don't require you to differentiate between marijuana-derived and hemp-derived CBD oil for legal sake.
Massachusetts is one of them.
However, regulations around hemp and marijuana are a bit different here due to the differences in the chemical profile of both plants.
In the next section, we break down these nuances.
Marijuana CBD Oil in Massachusetts
Massachusetts took the first step towards legalization in 2008 when its authorities removed penalties for marijuana possession to a misdemeanor punishable with a fine.
Following through, voters in Massachusetts passed a bill that legalized marijuana for recreational use in 2016. The new law allows adults aged 21 and over to purchase up to an ounce of marijuana from state-licensed dispensaries. They can also have up to 10 ounces of weed at home. It took the state two years to finally implement a legal framework for marijuana sales. Until then, residents of Massachusetts could "gift" marijuana to other people.
On opening day, there were only two recreational marijuana dispensaries operating in Massachusetts. Today, the state has 42 such stores, with more to open later in 2022.
Learn More: Legal Status of Marijuana by State
CBD Oil in Massachusetts for Medical Marijuana Patients
Although you don't need a prescription to buy marijuana in Massachusetts, patients with a medical marijuana card can take advantage of certain benefits that are unavailable for recreational users.
You can purchase up to 10 ounces of marijuana — a 60-day supply — from a dispensary. However, your doctor may be able to prescribe more than this limit if deemed necessary.
As long as you have your medical marijuana card on you, you're allowed to transport 10 ounces of marijuana at a time.
Now that we've made it through marijuana laws in Massachusetts, let's see how the state treats hemp-derived CBD.
Hemp-derived CBD Oil in Massachusetts
CBD is legal to purchase and consume in Massachusetts in every form.
However, there are two major sources of CBD, and they're subject to slightly different regulations.
The first type of CBD comes from flowering marijuana plants. CBD oil produced from marijuana will contain considerable levels of THC and can induce a high associated with marijuana. Under federal law, marijuana is still considered as a Schedule 1 substance; it's punishable in a similar way to heroin and LSD.
Although marijuana is legal in Massachusetts, you're not allowed to transport it across state lines because that would be a federal felony and could send you to jail for several years on top of hefty fines.
The second kind is sourced from hemp plants and contains higher concentrations of CBD with only trace amounts of THC — usually below 0.3%. Such products can't cause you to get high or stoned, but they still offer a myriad of health benefits.
CBD from hemp is legal under federal law. In 2018, the US government amended the 2014 Agricultural Act, removing hemp from the list of controlled substances. Hemp is now an agricultural crop that can be grown and harvested for a variety of uses, including paper, clothing, fuel, building materials, food, and health supplements such as CBD oil.
You can legally travel with hemp-derived CBD oil as long as it contains 0.3% or less, hence the importance of third-party testing when it comes to CBD products.
Speaking of which, let's take a look at the dos and don'ts of buying CBD oil in Massachusetts.
Where to Buy CBD Oil in Massachusetts?
With all forms of cannabis legal in Massachusetts, the state is a true paradise for both cannabis connoisseurs and first-time users who would like to benefit from the plant without the buzz.
Buying CBD oil online is by far the most convenient option to find quality products at a reasonable price. Here we explain the benefits:
Benefits of Buying CBD Oil Online
There's a good reason why the majority of CBD transactions are made online these days.
Online retailers offer the widest range of products so you can find the right CBD format for your needs. CBD is available as tinctures, capsules, edibles, concentrates, vape liquids, creams, lotions, and even products for pets.
Shopping for CBD online allows you to compare all these different products in the comfort of your home. You can even browse them at 1 am in your pajamas.
It's also easier to research your potential vendor before you trust them with your money. You can read lab reports, customer reviews, or join social media groups and discussion forums for advice from experienced users.
But most importantly, you will save money when you purchase CBD oil online. Online stores can offer regular discounts, coupon codes, or special deals for those who buy CBD in bulk.
Full Spectrum CBD Oil 1000mg

$149

$129

—

or subscribe and save

15%

Broad Spectrum CBD Gummies 25mg

$99

$79

—

or subscribe and save

15%

CBD Capsules 25mg (Softgels)

$99

$84

—

or subscribe and save

15%
For example, you can join Royal CBD's loyalty program and collect special crowns that you can spend on your next product and get a special discount.
Local CBD Stores in Massachusetts
The supply of CBD in Massachusetts begins to catch up to the demand. If you live near a cannabis dispensary, buying CBD oil this way is a very convenient option.
Below we present the compilation of the top-rated CBD retailers in Massachusetts. See if you find your city in our list.
CBD Stores in Boston
The Holistic Center
Patriot Care Boston
The Kush Groove
CBD Stores in Worcester
GreenWay
Cultivate
Canna Care Docs
CBD Stores in Springfield
Buckeye Bros
Voltage Vape Shop
Green Way
If you don't see your city on our list, make sure to look online for a reputable supplier. At Royal CBD, we ship our premium oils to all 50 states. If you order from Indiana, we will send your products within 2-3 business days.
How to Buy CBD Oil in Massachusetts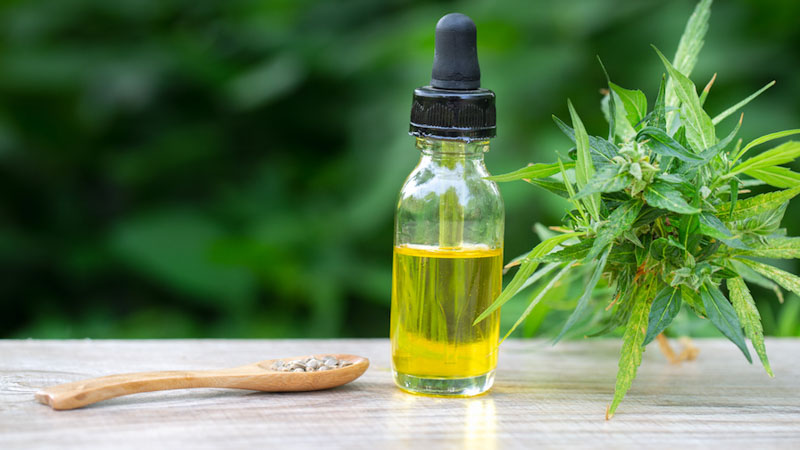 The CBD industry is largely unregulated in the USA, so new consumers may have a hard time finding a reliable source of CBD oil in Massachusetts on their first shopping trip.
There are many great brands out there that actively contribute to the cannabis community, but there's an equal number of companies trying to take advantage of uninformed customers.
Some companies sell CBD oils that contain significantly less CBD than advertised, while others have pesticides and solvents in their products.
Here are a few steps that will help you distinguish between reliable and sketchy suppliers:
Always make sure that the product you're looking at has been tested by a third-party lab. Independent laboratories can tell you if the product contains as much CBD as put on the label. They can also detect common contaminants and other unwanted substances such as pesticides or heavy metals.
Choose CO2-extracted products. CO2 extraction delivers the highest consistency when it comes to CBD concentration in hemp extracts. Moreover, this method doesn't require additional heat or solvents, which makes it safe for the environment and for your health.
Check the hemp source of your CBD oil. Hemp plants accumulate everything from the environment they grow in. The best material for extraction comes from organically grown hemp because it yields clean and CBD-rich flowers.
Avoid companies who make claims that sound too good to be true. CBD is a great compound. A high-quality product can greatly improve your daily life, but it's not a cure-all and shouldn't be taken as a substitute for a balanced diet and active lifestyle.
Choose full-spectrum CBD over isolates. Full-spectrum CBD contains other cannabinoids, terpenes, and flavonoids that enhance and complement the effects of CBD. This special synergy has its own scientific term called "the entourage effect." If you're not regularly tested for THC at work, we recommend choosing full-spectrum products over broad-spectrum ones and isolates.
At Royal CBD, we offer different CBD products suited for various types of consumers. We offer full-spectrum CBD oil and capsules, THC-free gummies, and broad-spectrum topicals. Our extracts are formulated with CBD from organic hemp, extracted with supercritical CO2, and tested in third-party laboratories for potency.
Wondering where to buy CBD oil in Massachusetts?
Continue to the next section.
Key Takeaways on Buying CBD Oil in Massachusetts
The CBD market in Massachusetts is exploding, with more dispensaries opening every month.
There are tons of options for finding high-quality products in the Greater Boston Area and a few bigger cities, but the fastest way to get decent CBD oils is through a reliable online store.
Online retailers offer a greater variety of products and better prices on top of allowing the customer to do a thorough background check on any given brand without leaving home.
Remember to always do your research on your potential supplier. Being an informed customer protects you against fly-by-night businesses that sell fake products without laboratory certificates.