If you're looking for CBD oil in Iowa, we have good news for you.
Hawkeye's State is one of the best places to purchase quality CBD products in the Midwest.
However, the cannabis laws in Iowa can get confusing when we try to distinguish between different sources of CBD — hemp, and marijuana.
Whether your CBD oil is legal or illegal in Iowa depends on the percentage of THC in it.
CBD oils with less than 0.3% THC are approved by the state's government, while anything above is considered as marijuana and can result in jail time and heavy fines.
So, how do you find good and legal CBD oils in Iowa? Where to buy the best products in-store and online?
In this article, we explain everything that residents of Iowa need to know before they start shopping for CBD in their state.
Is CBD Oil Legal in Iowa?
As mentioned, the answer depends on how your CBD oil was produced.
CBD can be extracted from hemp and marijuana, both of which contain different amounts of THC.
When made from flowering marijuana plants, the CBD oil will contain higher levels of THC and can produce intoxicating effects.
Hemp-derived CBD oil, on the other hand, contains only trace amounts of THC — usually below 0.3% — which isn't enough to get the user high.
Let's take a closer look at different CBD laws in Iowa.
Is CBD Oil from Medical Marijuana Legal in Iowa?
Marijuana is illegal in Iowa for recreational use and nothing looks as if its status could change in the near future. The Iowa Controlled Substances Act follows the federal law, classifying the herb as a hallucinogenic schedule I substance.
Therefore, getting caught with marijuana can result in a 180-day jail sentence — even if you only possess small amounts — alongside a $1000 fine.
Being a recreational user can be troublesome in Iowa, but how does medical marijuana fit into the current law?
There are approximately 800 people in Iowa with a medical marijuana card issued by the Iowa Department of Public Health.
It's important to note that Iowa's medical marijuana program doesn't allow its smokable forms. You can't legally buy marijuana flowers and smoke a joint because the law defines it as recreational use.
As a medical marijuana patient in Iowa, your options are limited to products such as CBD oil, capsules, creams, and suppositories provided that they contain no more than 3% of THC.
However, the state authorities didn't specify how patients could acquire their marijuana CBD oil until 2018.
In 2018, Iowa has approved licensed dispensaries in some of Iowa's biggest cities, including Davenport, Council Bluffs, Sioux City, Windsor Heights, and Waterloo. The only company approved to grow medical marijuana and provide it to dispensaries is MedPharm. You'll need a permit from the Iowa Department of Public Health to purchase cannabis oil from one of these locations.
If you want to qualify for a medical marijuana card in Iowa, you must suffer from one of the following conditions:
AIDS/HIV
Amyotrophic Lateral Sclerosis (ALS)
Cancer
Crohn's Disease
Epilepsy
Multiple Sclerosis
Parkinson's Disease
Untreatable pain, or any terminal illness with a life expectancy under one year.
In July 2019, voters in Iowa wanted to push a bill that would expand the list of qualifying conditions and remove the limit of THC in existing products, but unfortunately, Governor Kim Reynolds vetoed the proposed law.
Let's see how hemp-derived CBD fits into Iowa's cannabis regulations.
Hemp-Derived CBD Oil in Iowa
In 2018, the US federal government legalized hemp under the amended Agricultural Act. Hemp was removed from the Controlled Substances Act and became an agricultural commodity in the light of the law.
American farmers can legally grow, process, and sell hemp for a variety of purposes, from clothing to food and health supplements such as CBD oil.
You can also buy CBD oil in all 50 states without worrying about crossing the law.
However, individual states can put their own restrictions on the labeling and the availability of CBD.
Unfortunately, Iowa is one of those states where local laws regarding hemp-derived products are murky.
On May 13, 2019, Governor Kim Reynolds signed a Hemp Act, authorizing farmers to grow hemp. However, the act is waiting for final approval by the United States Department of Agriculture (USDA) and will come into force by the end of 2020.
Until then, it seems that only patients with a medical marijuana license can buy CBD oil legally, according to Iowa's current Attorney General Tom Miller. That's because Iowa's 124E Medical CBD law defines medical CBD as:
"Any pharmaceutical-grade cannabinoid found in the plant Cannabis sativa L. or Cannabis Indica or any other preparation thereof that has a tetrahydrocannabinol level of no more than three percent and that is delivered in a form recommended by the medical cannabidiol board, approved by the board of medicine, and adopted by the department pursuant to rule."
The law doesn't define what is considered as pharmaceutical-grade CBD and what type of CBD should be defined as a dietary supplement.
So technically speaking, even hemp-derived CBD oil is in legal limbo in Iowa.
But that doesn't stop CBD shops from popping up all over the states.
Where to Buy CBD Oil in Iowa?
The best option to find a quality product is through a reputable online store, but if you prefer shopping for CBD locally, there are plenty of suppliers to choose from too.
Below we shed more light on both options.
Buying CBD Oil Online
There are a few reasons why the majority of CBD transactions are made online these days:
Online stores usually offer a wider range of CBD products than in-store vendors. In Iowa, dispensaries can only sell tinctures, capsules, and creams. All these forms of CBD are easily available online on top of other products such as balms, wax, vape liquids, and pet products.
Products found online are usually less expensive. Running a traditional brick-and-mortar store involves some operational costs that can be avoided if a company decides to sell its products online. These costs are usually reflected in the prices of those products. When buying CBD online, you can take advantage of coupon codes, discounts, and various loyalty programs to save money on your CBD oils in Iowa.
You don't need to drive around the city to compare different products. Why waste time bouncing between different local stores when you can browse and compare different brands and their collections in the comfort of your home? Shopping for CBD online is more convenient than running local errands.
Full Spectrum CBD Oil 1000mg

$149

$129

—

or subscribe and save

15%

Broad Spectrum CBD Gummies 25mg

$99

$79

—

or subscribe and save

15%

CBD Capsules 25mg (Softgels)

$99

$84

—

or subscribe and save

15%
If you still prefer to buy your CBD locally, we've put together a list of recommended stores in Iowa.
Local CBD Stores in Iowa
Although Iowa has confusing laws when it comes to CBD, you shouldn't have problems finding a local store that will live up to the generally agreed quality standards. CBD products are available in Iowa in vape stores, natural health outlets, and head shops.
CBD Stores in Des Moines
Medpharm Iowa Dispensary
Central Iowa Vapors
Mr & Mrs. Vaporium
CBD Stores in Cedar Rapids
Hawkeye Vapor
Corner Store Apothecary & More
The Cooler
CBD Stores in Davenport
Your CBD Store
Uptown Vapors
The Vaporosity Shop
These are great places if you want to get quality CBD products at reasonable prices in Iowa. If you haven't found your city on this list, try finding a reputable online store that offers different forms of cannabidiol that will suit your needs.
How to Buy CBD Oil in Iowa? Our Buyer's Guide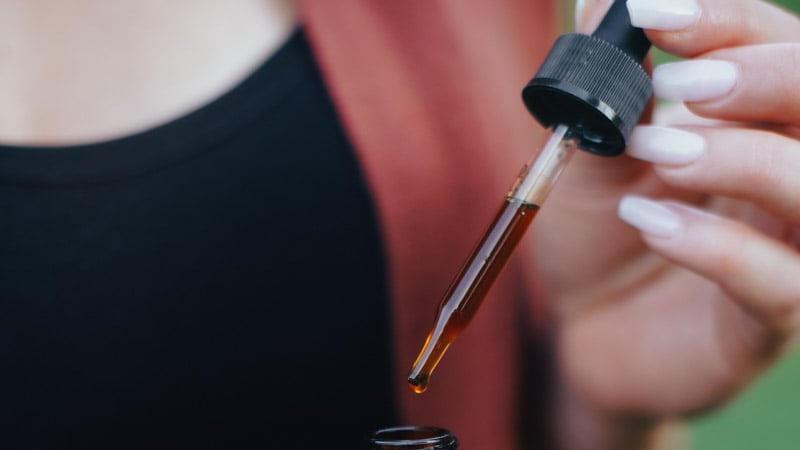 The laws around CBD are constantly changing, so the industry remains mostly unregulated. Although there are many reliable suppliers on the market, there's an equal number of fly-by-night companies selling downright fake products.
Here's how you can protect yourself from such companies:
Purchase CBD oils produced using CO2 extraction. CO2 extraction is a heatless and solventless method, which keeps your CBD oils as clean as possible while maximizing the amount of extracted CBD in the final product.
Check the source of the company's hemp. Hemp plants are bioaccumulators, meaning they absorb every substance from the soil they grow in. Make sure your CBD is made from non-GMO, organic hemp plants.
Make sure your CBD oil has been double-checked by an independent laboratory. These labs can tell you if the advertised potency reflects the actual amount of CBD in your product. They can also tell you if there are any dangerous chemicals or unwanted additives in the CBD oil.
Watch out for companies making far-reaching claims about the benefits of CBD. Cannabidiol is a wonderful compound that can improve your daily life, but it won't cure any disease overnight.
At Royal CBD, we make our products with our proprietary blend of organic CBD-rich strains, which resulted from our collaboration with local farmers in Colorado. Our CO2 extraction technology allows for maximizing the potency yield from the source plant while leaving the end product completely clean — the viscosity and color of our premium oils speaks for themselves.
Each product available in our online store was tested by a third-party laboratory and is approved by a Certificate of Analysis confirming its potency and purity levels. If you're not ready to commit on the first date, we have a special 30-day money-back guarantee, which allows you to get a full refund for your product should it fail to bring the desired results.
We're confident about the quality of our products but we're also aware of what CBD can and cannot do. We prefer facts over wishful thinking.
Following the above steps will help you reduce the risk of purchasing a fake product from companies that are just trying to cash in on uninformed customers.
Now that you know what to look for in a high-quality CBD oil, let's discuss your options in Iowa.
Key Takeaways on Buying CBD Oil in Iowa
Although the laws around CBD and cannabis, in general, are strict in Iowa, there are still plenty of options for getting your health supplement into your hands from the comfort of your home.
If you don't have a medical marijuana card, you can still legally purchase industrial-hemp CBD that contains less than 0.3% of THC. However, there's one condition you must meet — your CBD oil can't be "pharmaceutical-grade." The problem is that Iowa's law doesn't specify what makes CBD oil "pharmaceutical grade" and what leaves it in the category of health supplements.
Therefore, the easiest and safest way to get legal CBD oil in Iowa is through a reliable online store. You can shop Royal CBD's selection of premium CBD oils, along with our capsules, gummies, and pain relief topicals. We will ship your products within 3-5 days right to your doorstep.