Your Search For High Quality CBD Products Ends Here.
Certified organic, American-made, full-spectrum CBD oil.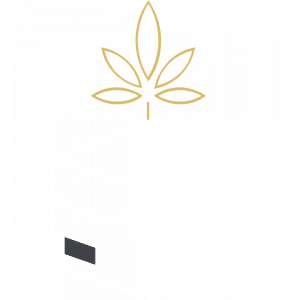 Pick Your Product
Choose from our medium-potency and high-potency CBD oils and fresh gummies. Get Your CBD
Hassle-free online ordering straight to your door. Anywhere in the world.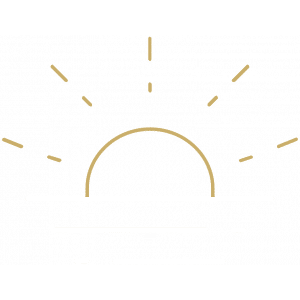 Feel Incredible
Most people notice immediate changes. Maximum benefit usually takes a few days of regular use.
Quality Is Our Main Priority

We emphasize quality control testing at every stage of the manufacturing process so you don't have to worry about it. We start while the plants are still in the soil, and follow it as they travel to the extraction facility. We then blend it with pure unadulterated hempseed oil and send it to a third-party lab for inspection to seal the deal.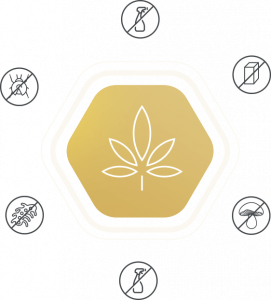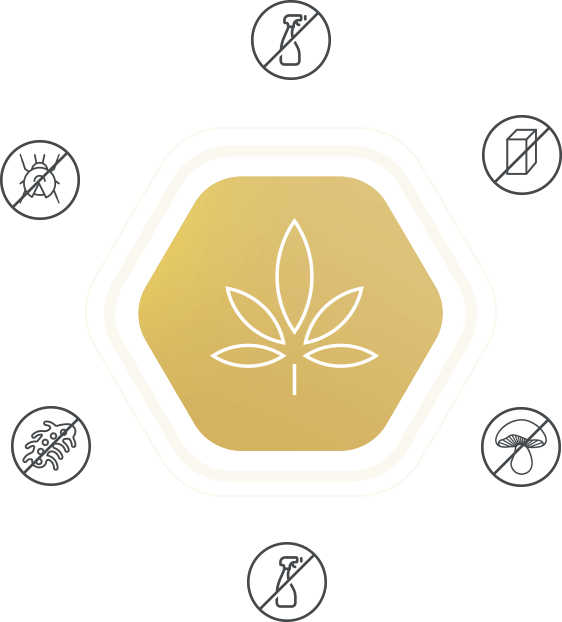 High-quality CBD oils depend on firm control over the entire manufacturing process. Our oils are made using locally-grown hemp, and eco-friendly extraction techniques free from solvents, and harmful chemical byproducts.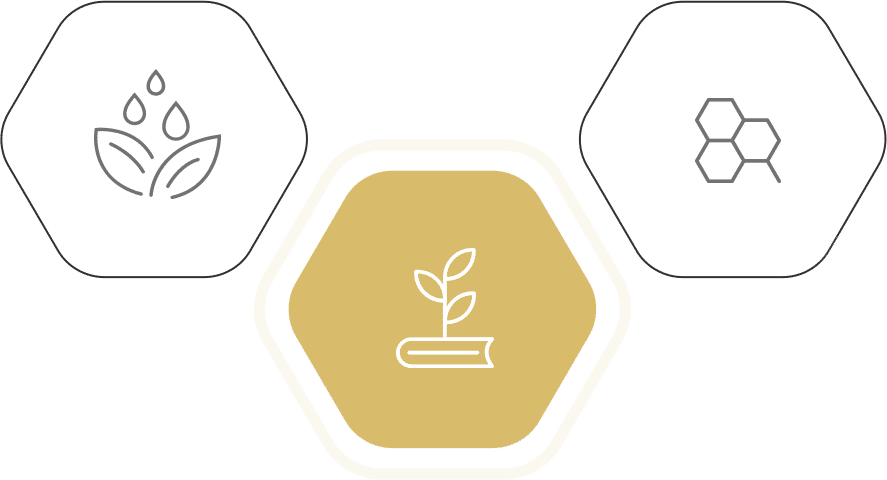 Farming
We secure top-notch starting hemp bred specifically to have rich terpene and cannabinoid profiles. Our farmers use sustainable farming practices and organic farming methods to preserve both the quality of the hemp — and the planet.

Extraction
All our products are made using whole-plant CO2 extraction techniques. This means there are no chemicals and minimal breakdown of phytocannabinoid profiles within the final product.

Manufacturing
We adhere to the national Current Good Manufacturing Practices (CGMPs) — testing each batch individually for potency, purity, and safety. Nothing leaves our factory without a stamp of approval by a third-party laboratory.
We're here if you need anything
Transform your health in 3 easy steps


Check out our FAQs
It's chock-full of really common questions and answers

Give us a call
We're here from
9 to 5 (PT) Monday–Friday
(833) 456-7799
No sales pitches, we promise.

Read our blog
It's got everything from the history of hemp to interviews and more