CBD oil is one of the most popular supplements in the world as we speak. It doesn't get you high, but it's chock-full of health benefits. CBD products are widely available online as well as over the counter in a variety of stores.
Pharmacies are selling CBD oil; vape shops have hopped on the bandwagon, too; even your local health retail outlet offers hemp-derived extracts.
Forget those regular stores. Even pharmaceutical giants like Walgreens and CVS have recently added CBD creams and other topicals to their line up.
One would think it would be silly for a retail chain like Walmart not to put CBD oil on the shelves of their megastores and reap the benefits from the hemp craze.
As weird as it may sound, Walmart has decided to take a super-safe approach to CBD products.
But what stops the giant from meeting consumer demand for CBD oil? Why is Walmart so apprehensive about raising their profits by stocking CBD?
Keep reading to learn more about what you can and cannot find in Walmart when it comes to hemp products.
Can You Buy CBD Oil in Walmart?
Unfortunately, Walmart doesn't sell real CBD oil. You will find it neither in-store nor online, although Walmart is home to many hemp products and proudly displays them on the shelves.
However, these hemp products are made from cold-pressed seeds, which have great nutritional value but contain no CBD at all.
In fact, hemp seeds don't contain ANY cannabinoids despite their unequivocal nutritional content.
CBD is secreted in the flowers of mature hemp plants.
CBD Oil: What It Is and Why Walmart Doesn't Have It?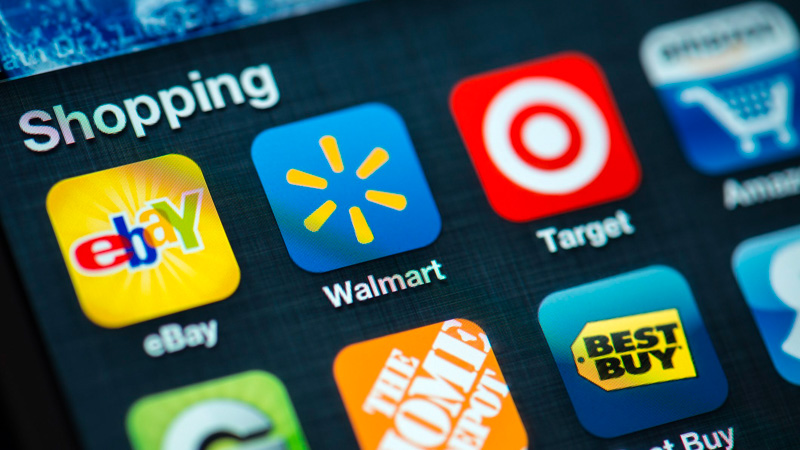 CBD stands for cannabidiol, a natural phytochemical unique to cannabis plants. These chemicals are better known as cannabinoids and occur in all types of cannabis — including hemp and marijuana.
Marijuana naturally contains high amounts of THC, while hemp comes with higher concentrations of CBD and only a trace amount of THC.
That's why hemp-derived products won't get you high. CBD can actually mitigate the psychotropic properties of THC.
Moreover, CBD promotes relaxation, can improve your sleep, and enhance focus while providing an overall sense of balance. CBD oil is a versatile tool for improving a person's daily life on many levels.
Being all the rage these days, why is a big fish like Walmart still holding back from adding CBD products on the shelves?
The US government legalized hemp under the 2018 Farm Bill. The amended law reclassified hemp from the Schedule I category of controlled substances to an agricultural crop. This amendment also legalized CBD products provided that they contain 0.3% THC or less.
Despite these significant changes on the federal level, the Food and Drug Administration (FDA) hasn't evaluated the efficacy and safety of hemp-derived CBD oils yet. As of today, hemp extracts are categorized as health supplements, so companies — especially players like Walmart — must follow the FDA's guidelines on health claims about CBD oil and its benefits.
With so much looseness in the CBD market, Walmart — similar to other major retailers — has yet to decide whether they want to include CBD products in their offer. Recently, Walmart executives held a meeting with CBD companies, sampling products in preparation for the better days to sell CBD products — without worrying about any legal controversies.
The Label Dissonance: CBD Oil vs. Hemp Oil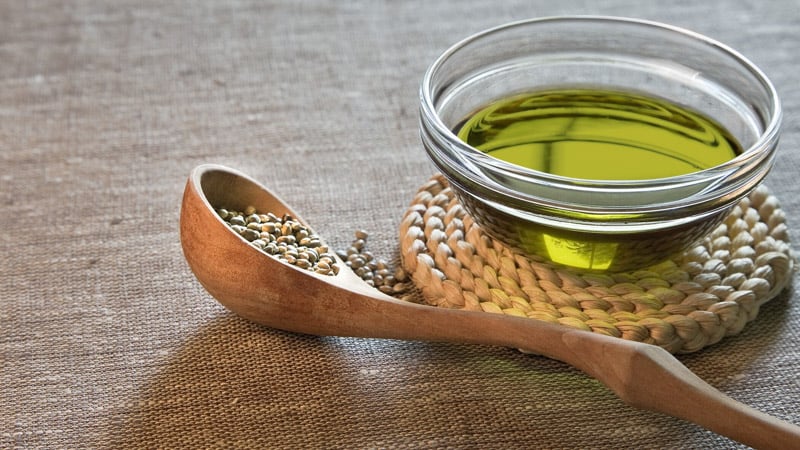 When walking through Walmart with a cart, you've probably noticed all those hemp products that are staying on the shelves.
Are there really no CBD oils among them?
No, what you see on the shelves is hemp seed oil.
The only hemp products available at Walmart are those extracted from the seeds. Therefore, these hemp products contain hemp seed oil, not CBD oil.
Again, CBD is extracted from the flowers of hemp plants, while hemp seed oils are made by cold-pressing the seeds.
Hemp seeds contain highly bioavailable amino acids; they're a great source of omega fatty acids, vitamins, and trace minerals. Including hemp seed oil in your diet is a great idea if you're looking for a product that is chock-full of nutrients.
But you're going to have a hard time trying to find any CBD in hemp seed oil.
If you want real CBD oil, it must be extracted from the flower.
Where to Look for High-Quality CBD Oils
While your local Walmart may not stock CBD oils, there are hundreds of stores that stock this supplement — many of which are probably near you.
As mentioned, CBD oil is available without a prescription as long as it comes from hemp. You can find it in dispensaries, pharmacies, vape shops, organic retail outlets, and wellness centers.
However, due to the lack of regulations on the market, your best bet is to find a reliable online store if you're looking for high-quality CBD products.
Online stores have a few advantages over local retailers. First, there's no middleman involved in running the store, so online shops can offer better deals on their products, including regular discounts, coupon codes, reward programs, and bulk pricing.
For example, at Royal CBD, you can join our Royalty program and start earning special crowns for every completed order. The more crowns you collect, the more money you can save on your next purchase.
Online stores also offer a broader selection of products. CBD comes in many different forms, from tinctures to capsules, gummies, vapes, creams, gels, and lotions. When shopping online, you can browse through these products in the comfort of your home. Local stores usually stock one or two types of CBD due to limited shelf space.
Finally, online stores are usually run by people whose whole life revolves around cannabis, so they're experts in the niche. It's often difficult to find a knowledgeable salesman in a local store that would be able to point you in the right direction and answer your questions about CBD.
Important Considerations Before Buying CBD Oil
 Check the source of the company's hemp: the quality of hemp is one of the most important factors for choosing CBD oil. Hemp plants don't require much attention or special substances to grow; you just plant them under the sun, water the soil, and they will grow. However, it's important to maintain both the soil and the environment in the best quality possible. The soil should be clean and rich in nutrients because hemp is a natural bioaccumulator. In other words, it absorbs everything from the environment it grows in. The best CBD oils for sale come from organic non-GMO hemp plant.
Look for CO2-extracted products: CO2 extraction is by far the best method to produce full-spectrum CBD oil. It captures all beneficial compounds naturally occurring in hemp without applying additional heat or solvents. This technology allows the manufacturer to achieve pure and potent products whose chemical profile resembles the original hemp plant.
Full-spectrum CBD vs. CBD Isolate: full-spectrum CBD is made using the entire plant, so it contains all cannabinoids, terpenes, flavonoids, and other phytonutrients from hemp. These compounds enhance the efficacy of CBD, which scientists refer to as the entourage effect. CBD isolate is made from pure, isolated CBD; it takes the form of white crystals and can be powdered and infused into a variety of products. CBD isolates are flavorless and odorless, but they don't produce the entourage effect.
Does your CBD oil have a Certificate of Analysis (COA)? CBD companies can send samples of their products to third-party laboratories, which test these products in terms of the CBD content and look for potential contaminants. The results from these tests are presented on the Certificate of Analysis attached to each product batch. These certificates are proof you're buying a product that contains the advertised amount of CBD and is safe for consumption. If a company doesn't publish third-party lab reports on its website or doesn't send them on request — it's a red alert.
Watch out for companies making ridiculous claims about CBD oil: creativity is a much desired trait among entrepreneurs because it gives rise to a whole range of CBD formats that we wouldn't even think of a few years ago. However, some companies are creative in a negative sense because they stretch out the reality. CBD oil is a versatile supplement and a high-quality product can greatly improve your quality of life, but it won't cure cancer or heal open wounds. When you see a company making claims that sound too good to be true, it's a sign that you should look for CBD oil somewhere else.
Don't buy cheap CBD oils: the cost of CBD oil involves organic farming, expensive equipment for CO2 extraction, and investing in regular third-party testing, so CBD products shouldn't be cheap. Of course, there's a lot of affordable high-quality products out there, but nobody will sell a good product at a loss.
Royal CBD oil comes from local farms in Colorado, where farmers grow their crops naturally without any pesticides and growth boosters. These clean, CBD-rich flowers are then extracted in our state-of-the-art facility using gentle supercritical CO2 technology. The entire Royal CBD collection is rigorously tested for its potency and purity to ensure there are no dangerous additives in the final product.
And if you've already burnt yourself on low-quality CBD oil, we offer a 30-day money-back guarantee program. If you decide our products are not for you, send them back and you'll get a full refund.
Will Walmart Ever Have CBD Oil in Stock?
It seems that Walmart won't be selling CBD oil products any time soon — or, at least, until the industry becomes more regulated. The FDA's stance on the safety and efficacy of hemp-derived CBD is critical for chain stores like Walmart to make the decision. Therefore, it may take years for the company to start putting CBD oil on the shelves, although third-party reports state that Walmart's executives have been considering CBD for a long time.
Fortunately, there are many trustworthy online retailers shipping CBD oil right to your door. At Royal CBD, we ship our products to all 50 states within a few business days. But most importantly, we sell real CBD extracts from organic hemp, whose potency and purity is confirmed by an independent laboratory.
What do you think, how long will Walmart hold back from selling CBD oil? Share your guesses in the comments!