Colorado is one of the best places to find high-quality CBD. As one of the role models for legalization, the state offers virtually every form of cannabis to both recreational and medical consumers — including CBD oil from hemp.
CBD is a rapidly growing industry. According to predictions from financial experts, CBD sales in the United States will hit 1.5 billion dollars by 2021.
Some of the most common benefits of CBD oil include relief from pain, seizures, anxiety, and inflammation, but people use CBD for a myriad of other health problems as well as for general supplementation. As more studies on CBD are conducted, scientists discover more applications of this cannabinoid every day.
If you're looking for high-quality CBD oil in Colorado, your best options are waiting online. However, there are many other shops in the state where you can browse different products locally.
Cannabis products have a complicated and often foggy history in the United States, so it's good to know your local laws surrounding CBD. Once you're familiar with them, we'll show you where to find the best products.
Is CBD Oil Legal in Colorado?
Yes, CBD is legal in Colorado in practically every form. The state allows products that are sourced from both marijuana and hemp, and you don't need a prescription from a doctor to buy them.
However, different regulations apply to CBD from hemp and the one from marijuana.
Let's briefly go through the history of cannabis in Colorado to better understand the local laws.
The History of Marijuana in Colorado
Colorado has always been one of the most progressive states when it comes to marijuana policies in the United States.
From 1917–2000, cannabis was banned in Colorado. The timeline below shows the state's way from prohibition to full legalization:
1917: Colorado issues the first anti-marijuana law that makes it a misdemeanor to use or grow marijuana.
1929: The state passes a legislature that makes the possession of marijuana a felony.
1937: The US federal government introduces the Marihuana Tax Act, effectively banning the sale of marijuana.
1975: Colorado decriminalizes possession of small amounts of marijuana.
2000: Colorado passes Amendment 20, becoming the first state to legalize medical marijuana in its constitution.
2012: The state authorities sign Amendment 64 into law, making it legal for people 21 years of age or older to possess up to one ounce of cannabis for personal use.
Colorado is known for transferring the money from marijuana sales to making improvements in the public sector. For example, Amendment 64 stated that the first $40 million earned from marijuana taxes would be used to build public schools in Colorado.
How does CBD oil from hemp fits into this law?
Hemp-derived CBD Oil: Is it Legal in Colorado?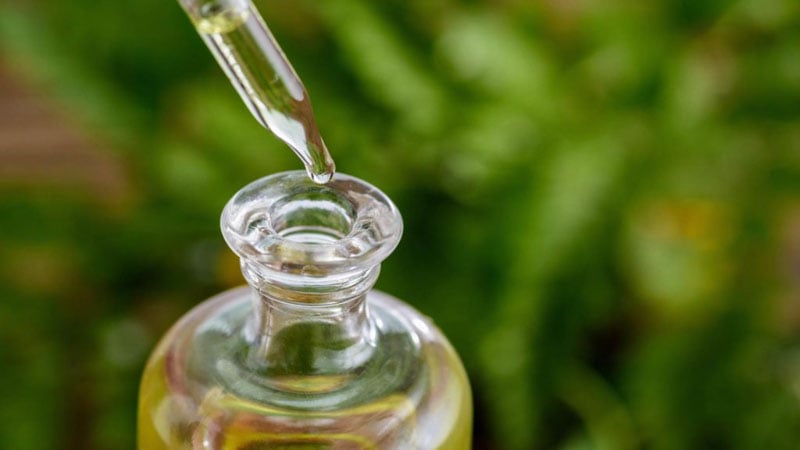 CBD is a brand new industry and it can often be difficult to stay up-to-date with the laws surrounding it in each state.
Fortunately, laws in Colorado are friendly for both sources of CBD.
If the CBD oil is produced from an industrial hemp plant, it contains less than 0.3% THC, which means that using these types of CBD doesn't cause the high associated with marijuana. Such products are also legal not only in Colorado but also on the federal level.
The new regulations around hemp stem from the 2018 Farm Bill, which legalized industrial hemp plants by removing them from the list of controlled substances. Hemp is now an agricultural commodity and can be grown, processed, and sold for commercial purposes.
Similar to other federal laws, individual states can put their own limits on hemp-derived CBD. Although the state is very liberal on cannabis, some cities decided to implement a few restrictions. For example, if you want to purchase CBD oil in Denver, it has to be made inside of Colorado, so you have limited in-store options as its resident.
That's why we recommend finding a trusted online source if you want to quickly research products and make sure you don't cross local laws and regulations.
Below we explain how to find the best CBD options in Colorado
Where to Buy CBD Oil in Colorado
It's difficult to find the right product for your needs in an unregulated market like CBD. There are hundreds of products available both online and locally. Some companies are selling fake oils or promise unrealistic results as if you were buying a miracle drug.
The good news is that you can easily weed out poor brands by taking a few steps.
First and foremost, make sure a third-party laboratory has tested the company's products. These tests are performed to check the CBD content and to prove that the end product is free of any contaminants.
Another important factor for the quality of CBD oil is how the hemp was grown before extraction. It's a good sign if the company's hemp products are certified as organic, non-GMO, and pesticide-free. You don't want to take additional chemicals in your CBD oil.
Last but not least, avoid companies that make unrealistic claims about the benefits of CBD. These statements are often false and a good sign that the company sells low-quality products.
Following the advice above will help you get on the right track to finding a reliable store with certified CBD products. This information applies to any product sold locally or online.
Let's talk about your best options for purchasing CBD oil in Colorado now that we've established how to protect yourself from sketchy companies.
1. Online CBD Stores
Buying CBD oil online is currently the easiest way to get reliable products without having to leave your home.
There are many forms of CBD available on the market, including tinctures, capsules, edibles, vape oils, balms, creams, and even pet treats.
Shopping for CBD oils online makes it easier to compare products from several companies without the need to drive around town searching for local vendors. CBD products ordered online usually arrive at your door within 5 days.
Full Spectrum CBD Oil 1000mg

$149

$129

—

or subscribe and save

15%

Broad Spectrum CBD Gummies 25mg

$99

$79

—

or subscribe and save

15%

CBD Capsules 25mg (Softgels)

$99

$84

—

or subscribe and save

15%
Aside from the wider range of available products, online stores generally offer better deals than you might find in physical shops. You can use coupon codes or join loyalty programs to earn extra points and spend them on your next product.
Long story short, buying CBD oils with a dependable online store will save you time and money.
2. Local CBD Stores in Colorado
Colorado is one of the best places to buy your CBD oils from a local dispensary if that's your preferred shopping method. There are over 500 recreational dispensaries in the states.
In addition to dispensaries, you will likely find CBD products in head shops, natural health retail stores, and vape shops.
With so many CBD options near you, it's essential to do your research and make sure you're ringing the right doorbell for a quality product.
Best CBD Stores in Denver
Kind Love Dispensary
3D Denver Discrete Dispensary
Ballpark Holistic Dispensary
Best CBD Stores in Boulder
MMJ America
Fresh Baked Dispensary
Helping Hands Herbals
Best CBD Stores in Colorado Springs
Discover CBD
The Healing Canna Bijou
Native Roots
Best CBD Stores in Aurora
The Green Solution
Euflora Recreational Marijuana
Sky Liquid Vapor
These locations should have helpful and knowledgeable staff who can provide valuable insight into different CBD oil products in Colorado.
Key Takeaways on Buying CBD Oil in Colorado
Colorado is one of the leading states in the national legalization movement. The state's forward-thinking cannabis laws allow every form of CBD, both from hemp and marijuana. If you're looking to buy CBD oil in Colorado, you should have no problems finding a local source of high-quality CBD between dispensaries, vape stores, and head shops.
However, if you want to get a trusted product but don't have time for traveling around the city and bouncing between dispensaries to compare different brands, we strongly recommend shopping for your CBD online. Doing so ensures that you get the best products at a great price.
Always do your research before investing your time and money in CBD products and keep an eye out on companies whose marketing speaks louder than the quality of their products.