Wondering if CBD is legal in Delaware and where to find the best deals in the first state?
Then this article is for you.
Delaware doesn't have a friendly history when it comes to marijuana laws, but there are still options for buying CBD oil without the buzz because hemp is now legal in all 50 states.
The easiest and safest way to shop for CBD in Delaware is through a reliable online store. Online retailers usually offer more products than physical stores and the deals are often much better.
Buying CBD online also makes it easier to research the products and compare different brands without having to drive around the city and going from one dispensary to another.
The laws in Delaware regarding CBD oil can change depending on its source — whether it's made from hemp or marijuana.
Learn the local cannabis laws and familiarize yourself with the ins and outs of buying CBD to become an informed customer.
CBD Oil in Delaware: Everything You Need to Know
CBD is a booming industry in the United States. In 2017, the CBD oil sales in the US alone reached over $190 million. There's a huge demand for CBD products as health supplements.
Many states have been liberating their marijuana laws. As of today, 33 states have successfully adopted medical marijuana programs, and eleven have legalized marijuana for recreational purposes.
People are more aware of the benefits of cannabis products and their high safety profile, despite the last few decades of propaganda and its impact on the image of cannabis in the public eye.
Is CBD Oil Legal in Delaware?
CBD, the non-intoxicating compound in cannabis plants, has brought hemp and marijuana to the mainstream media due to its extremely wide range of health benefits. People turn to CBD oil to relieve seizures, pain, anxiety, inflammation, and sleep problems.
Although CBD won't make you feel high, CBD products extracted from marijuana will contain higher levels of THC than their hemp-derived counterparts.
Here's how the Delaware law treats hemp and marijuana.
Marijuana-derived CBD Oil
Marijuana is classified as a Schedule I drug under federal law. Despite recent progress in legalization across the states, the federal government still considers marijuana possession a felony that can result in hefty fines and jail sentences.
Unfortunately, Delaware is still behind states like Colorado and California when it comes to marijuana laws.
Getting caught with less than 1 ounce of marijuana is a civil penalty punishable with a maximum fine of $100. You won't be incarcerated if this is your first offense.
Possession of more than one ounce but less than 175 grams can land you in jail for 3 months, with a fine up to $575.
Felonies start from more than 175 grams and are subject to a minimum 3-year prison sentence and heavier fines depending on the amount you're caught with.
Learn More: Marijuana Legal Status by State 2021
Can You Legally Buy Medical Marijuana in Delaware?
Delaware introduced its medical marijuana program in 2011, becoming the 16th state to legalize the use of medical marijuana.
The Delaware Medical Marijuana Act allows residents of Delaware to apply for a medical marijuana card once they have received a recommendation from their doctor.
The medical marijuana card is subject to a $125 application fee. If you want to apply, you must have one of the following conditions:
Autism
Alzheimer's Disease
Amyotrophic Lateral Sclerosis
Cachexia or Wasting Syndrome
Cancer
Crohn's Disease
Decompensated Cirrhosis
HIV/AIDS
Post-traumatic Stress Disorder (PTSD)
Seizures
Severe nausea
Severe/debilitating pain that has not responded to previous treatments or surgical measures for more than three months
Terminal illness
However, there's one disturbing aspect of Delaware's medical marijuana law. Namely, it doesn't prevent an arrest for marijuana possession. It simply gives you the right to legal defense if prosecuted.
If you were caught with no more than six ounces of marijuana, possessed it solely to treat or alleviate your medical condition, and your physician can prove that you're likely to benefit from marijuana in your treatment, you will probably be cleared of charges, but that doesn't reduce the ordeal associated with an arrest and trial.
What if you don't have a medical marijuana card? Can you still buy CBD oil in Delaware?
Legal Status of Hemp CBD Oil in Delaware
If you don't qualify for Delaware's medical marijuana program, you can still legally purchase CBD oil in the state provided that your product comes from industrial hemp plants. The Federal government removed hemp from the Controlled Substances Act, meaning that farmers were allowed to grow hemp for paper, clothing, fuel, food, research, and health supplements.
You can find CBD oil in many different forms in Delaware's specialty stores, including tinctures, capsules, edibles, cream, wax, vape oil, and even products for pets.
However, buying CBD locally comes with certain downsides, which we'll cover later in the article.
For now, let's focus on the do's and don'ts of buying CBD oil in Delaware, whether you decide to pick up your products from a local vendor or online store.
Where to Buy CBD Oil in Delaware?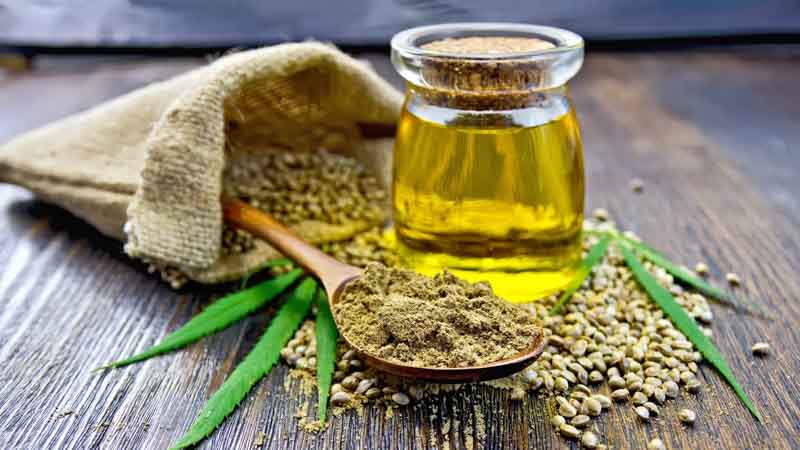 CBD oil is widely available both online and in-store. Currently, your best option to get quality products at reasonable prices is through a trustworthy online store.
Here's why:
Online CBD Shops
Buying CBD oil online is the most convenient method in Delaware. It allows you to research and compare any different products without leaving home. It eliminates the need to bounce between dispensaries and head shops, saving you more time and money on CBD products.
Not only do online stores have more products to choose from, but they also allow you to take advantage of special offers, bulk discounts, and loyalty programs that local shops can't afford due to the costs of running a physical shop.
Full Spectrum CBD Oil 1000mg

$149

$129

—

or subscribe and save

15%

Broad Spectrum CBD Gummies 25mg

$99

$79

—

or subscribe and save

15%

CBD Capsules 25mg (Softgels)

$99

$84

—

or subscribe and save

15%
Above all, shopping for CBD online provides you with valuable details about the companies and products they offer that would be difficult if you tried to get that information near you.
Local CBD Stores in Delaware
Aside from medical marijuana dispensaries operating for licensed patients, there are several places in Delaware's largest cities that can have the CBD products you're looking for if you don't have a medical marijuana card.
Remember that these stores offer hemp-derived CBD as marijuana is illegal in Delaware for recreational use.
CBD Stores in Wilmington
First State Compassion Center
Your CBD Store
Canna Care Docs
CBD Stores in Dover
Blue Monkey Vapes
Puffster
Crystal Dragon Fine Smoking Accessories
CBD Stores in Newark
Delaware Vapor
Vape Escape
First State Compassion Center
CBD Stores in Middletown
Rise Dispensary
Wesley's Vape Shop
Unreal Vapors
All of these shops should have helpful and qualified employees who can point you to the best products for your CBD needs.
How to Buy CBD Oil in Delaware
As the laws around cannabis and its derivatives evolve, it can be difficult to find a reliable manufacturer in the sea of mediocre brands.
Some companies are trying to push their CBD oil as a cure-all or sell items that contain way less CBD than advertised.
This section will clear up any confusion you might have about the features of a high-quality product.
Always check if the CBD oils you order are tested by a third-party laboratory. These labs can test for unwanted chemicals or heavy metals and make sure the potency of CBD matches the advertised amount on the bottle.
Choose products made from organic hemp. Cannabis plants are bioaccumulators, so they draw every substance from the soil and air they grow in. It's a good sign if the company's products are sourced from local farms, where growers don't use pesticides, herbicides, or other dangerous chemicals on their plants. Organically grown hemp yields clean, CBD-rich crops.
Another good feature is if the company uses CO2 extraction for making its products. Making CBD oils with CO2 doesn't require any additional solvents or heat, so it's safe for consumers as well as for the environment.
Most importantly, remember to avoid companies making outrageous claims about the benefits of CBD. If a company claims that its product cures severe diseases, it's an indicator that you should steer clear of them. CBD oils have many health benefits, but they're not intended to heal any condition.
If you follow the steps above, you'll be able to find a reliable source for your CBD needs. These tips apply to any product sold online or locally.
Key Takeaways on Buying CBD Oil in Delaware
Although residents of Delaware can't legally enjoy recreational marijuana, the state has a medical program for qualifying patients and allows the sale of hemp-derived CBD products.
There are lots of options for finding high-quality CBD in the state, both locally and online. Although local shopping is without a doubt convenient, we generally recommend getting your products from a trustworthy online store. Online retailers have better deals than in-store vendors and they also offer more products to choose from. Researching your potential supplier is much easier this way; you can read the company's website, check third-party lab reports, or read the customer reviews to get a bigger picture of the company you want to purchase your CBD from.
Make sure you take time to educate yourself about the quality of CBD because there are many companies out there selling fake products to cash in on uninformed customers. Do your research and search the Internet for the best deals on premium CBD oil in Delaware.