It's easy to find decent deals for CBD oil in Maine. The state is very liberal about all forms of cannabis, so there are plenty of reputable stores in Maine's largest cities. At Royal CBD, however, we recommend buying CBD oil online, even as a resident of Maine. This article explains why.
The Pine Tree State is a great place if you're interested in the health benefits of CBD. As mentioned, Maine has one of the most lenient marijuana laws in America, allowing both medical and recreational use of the herb.
Below we explain the local cannabis laws, along with our buyer's guide for first-time consumers.
Let's dive deeper into buying CBD in Maine!
Is CBD Oil Legal in Maine?
Yes, Maine has been one of the leading states when it comes to marijuana legalization in the US. Residents of Maine can legally possess, buy, and grow marijuana for medical and recreational purposes.
However, different regulations apply to hemp and marijuana due to the differences in their THC content.
In this section, we explain how the state of Maine treats both types of cannabis.
Marijuana CBD Oil in Maine
Maine legalized recreational marijuana use in November 2018 after several battles against anti-marijuana groups and vetoes from Governor LePage.
The new law allows Mainers to grow up to three marijuana plants and purchase up to 2.5 ounces of bud from one of the state-licensed dispensaries. However, possession of more than 2.5 ounces is still prohibited and can result in a six-month jail sentence and a $1000 fine.
Marijuana consumption is limited to private properties, although the original version of the bill is expected to allow people to consume marijuana in approved public spaces called social clubs.
You shouldn't have problems finding marijuana-derived CBD oil in Maine, although it's not the most popular form of cannabis out there.
How Does CBD Oil from Medical Marijuana Fit into Maine's Law?
Even though you don't need a prescription to legally buy marijuana CBD oil in Maine, there are a few perks linked to having a medical marijuana card.
In 2019, Maine legalized medical marijuana with the Maine Medical Marijuana Initiative, establishing a framework for medical marijuana distribution.
On top of being allowed to possess up to 2.5 ounces of marijuana, patients can also appoint a caregiver that could purchase their medication on their behalf. The number of flowering marijuana plants is also higher for those with an MMJ card. You can grow up to 6 plants, and an additional 12 non-flowering plants.
In order to participate in Maine's medical marijuana program, you must have a valid government ID and a doctor's recommendation. Additionally, you must complete an online application and prove that you have an eligible medical condition.
Qualifying conditions include:
Alzheimer's disease
Amyotrophic lateral sclerosis (ALS)
Anxiety
Cachexia
Cancer
Chronic pain
Crohn's disease
Epilepsy
Fibromyalgia
Glaucoma
HIV/AIDS
Huntington's disease
Hepatitis C
Multiple sclerosis
Neil-patella syndrome
Nausea
Parkinson's disease
Post-traumatic Stress Disorder (PTSD)
Seizures and spasms
How does hemp-derived CBD oil fit into Maine's cannabis laws?
Hemp CBD Oil in Maine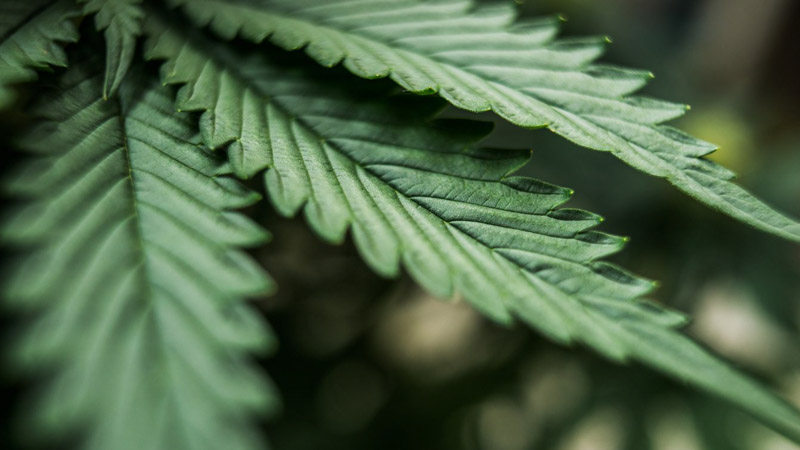 Hemp was legalized by the federal government in 2018. According to the amended Farm Bill, hemp is no longer a controlled substance. As an agricultural commodity, hemp plants can be used for a variety of purposes, including paper, clothing, food, fuel, and supplements such as CBD oil.
Industrial hemp contains only trace amounts of THC (0.3% or less), and thus can't cause the user to get high or stoned. Hemp-derived CBD products are legal in all 50 states.
You can legally buy CBD oil in Maine and benefit from cannabis without intoxicating effects.
Now that you know the legal status of CBD in Maine, where can you find the best deals for quality products?
Buying Online: The Best Way to Find Quality CBD Oil in Maine
Shopping for CBD online offers a few advantages that you won't find in physical stores.
You can compare different brands and products whether it's 1 PM or 4 AM. Online suppliers can ship your CBD straight to your door within days; you don't need to drive around the city and rely on the store owner's knowledge.
If you make your purchase online, you can use special coupon codes, discounts, and participate in loyalty programs that allow you to earn special points and spend them on your next order to save more money.
Full Spectrum CBD Oil 1000mg

$149

$129

—

or subscribe and save

15%

Broad Spectrum CBD Gummies 25mg

$99

$79

—

or subscribe and save

15%

CBD Capsules 25mg (Softgels)

$99

$84

—

or subscribe and save

15%
For example, at Royal CBD, you can collect crowns in exchange for appealing discounts on our premium products. In-store vendors can hardly afford such regular deals due to the costs involved in running a brick-and-mortar store.
Local CBD Stores in Maine
If you prefer to shop for CBD the traditional way, Maine is a great place to be. The state is home to many reputable stores that specialize in selling a wide range of quality products.
Here's a shortlist of the top-rated stores that offer CBD oil in Maine.
CBD Stores in Portland
Wellness Connection of Maine
Old Port Vape Shop
The Vitamin Shoppe
CBD Stores in Augusta
Merkaba Sol
Forbidden Fruit Gallery
Cannabis Healing Center
Best CBD Stores in Bangor
Natural Living Center
Empire Vape Shop
Vapology
If you're outside of the big cities, your best chance of finding decent products is to shop online.
How to Buy CBD in Maine
Maine is home to a great number of shops selling CBD products. The best local stores in Maine are usually cannabis dispensaries, where you can buy both hemp-derived and marijuana-derived products.
If you don't live near any reputable dispensary, your best bet is to purchase CBD online.
The CBD market is mostly unregulated in North America. Therefore, you must spend some time doing your research on different CBD companies before you trust any of them with your money.
Below we share a few tips on buying quality CBD in Maine:
Only purchase from companies that send their products to third-party laboratories for content analysis. These labs will check the potency of CBD in the end product and detect potential contaminants or unwanted additives. Companies that are confident about the quality of their CBD oils provide Certificates of Analysis on their website or send them to customers upon request.
Choose CO2-extracted products. CO2 extraction is by far the best method to make CBD products. It doesn't require any additional heat or solvents — it's just pressurized CO2 — so it's safe for consumers and the environment. CO2 extraction also yields the most consistent results when it comes to the concentration of CBD in the oil.
Check the cannabinoid spectrum of your product. Full-spectrum products contain other valuable cannabinoids, terpenes, and flavonoids, which enhance the effects of CBD. They're thought to be more effective than broad-spectrum extracts or CBD isolate.
Buy from companies that use organic hemp. Hemp absorbs everything from the environment it grows in due to being a bioaccumulator. It's important that hemp plants are grown in organic soil and without pesticides, herbicides, and other unwanted additives.
At Royal CBD, we meet each of the above criteria. We also ship to all 50 states, and if you don't want to try out our products, we offer a risk-free money-back guarantee program, which allows you to return the product for a full refund within 30 days should you end up unsatisfied with the results.
Now that you know how to buy CBD oil, let's take a look at the best deals in Maine.
Key Takeaways on Buying CBD Oil in Maine
Mainers have enjoyed legal recreational marijuana since in 2018. The current cannabis policies have given rise to a booming market, especially when the CBD industry is involved. The Pine Tree State is a great place to live if you're a cannabis connoisseur or just want to improve your daily life in a natural way.
If you want to buy CBD oil in Maine, we recommend finding a reliable online store. There are certain limitations to buying CBD locally, including higher prices, time-consuming errands, and limited product choice. Shopping for CBD online gives you access to all forms of CBD out there at the best prices.
But regardless of your shopping preferences, always remember to do your research on the product you're looking at. There are many companies that promise to sell a miracle drug for a song, but mark our words; your well-being is at the very bottom of their priorities.
Being an informed customer protects you against sketchy companies and makes it easier to choose the right product for your needs.
Good luck with shopping for CBD!