South Carolina is one of the best regions in the Southeast to buy CBD oil, even though its marijuana policies are downright backward.
CBD has an extremely wide range of health benefits; people use it to reduce anxiety and inflammation, manage pain, and curb sleeping disturbances. There's also a growing body of evidence suggesting that CBD can aid patients in treating a wide range of medical conditions, from seizure disorders to autoimmune health problems.
It's no wonder that the federal government has legalized hemp for commercial use. Not only is CBD remarkably beneficial for our health, but it has also created one of the best-thriving global markets. Its size was estimated to $9.3 billion at the beginning of 2020, with an anticipated growth rate of 22.2% from 2019 to 2025.
However, it may be difficult for first-time consumers to find a reliable source of CBD amidst the sea of mediocre suppliers.
Where can you purchase quality CBD oil in South Carolina?
How does the state law treat hemp and marijuana?
If you're looking for a concise guide on the best CBD deals in South Carolina, this article will answer all your questions.
Is CBD Oil Legal in South Carolina?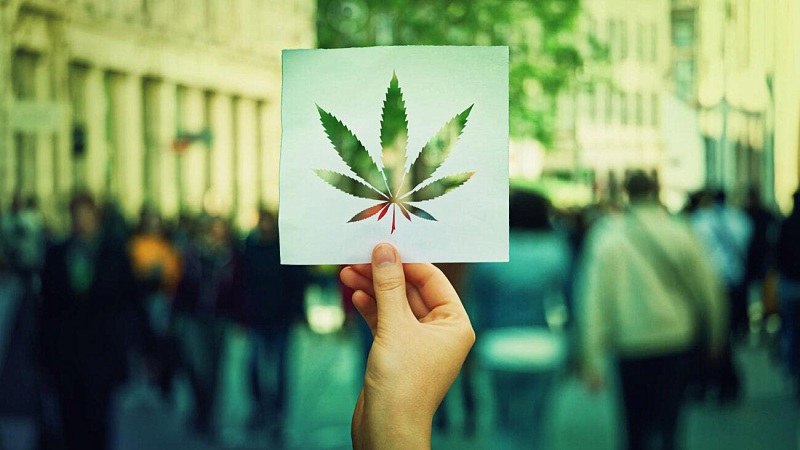 The legal status of CBD oil in South Carolina depends on what type of cannabis it comes from.
CBD can be extracted from hemp and marijuana; these two plants are members of the same botanical family, but they have completely different chemical profiles.
Marijuana usually contains a significant amount of THC, the intoxicating compound. CBD oils produced from marijuana provide the users with a wide range of health benefits, but they can also get them high.
Unlike marijuana, hemp comes with higher levels of CBD and only traces of THC (0.3% or less). Hemp-derived CBD products allow the user to benefit from cannabis but without the psychoactive high.
Below we explain what's legal and what's not in South Carolina.
Marijuana CBD Oil in South Carolina
South Carolina is one of the last places you would want to get caught with marijuana. Even possession of small amounts is punishable with jail time.
Getting caught with less than one ounce — if that's your first offense — can result in six months in prison and a $200 fine. Any subsequent offense can land you in prison for up to a year on top of a $1000 fine.
Selling and growing marijuana is a felony punishable with a $5000 fine and up to 5 years in prison.
Can Doctors Prescribe CBD Oil in South Carolina?
Unlike the majority of states, South Carolina doesn't have a medical marijuana program. The House has tried to push the South Carolina Medical Marijuana Program Act, but the bill got rejected by the Senate in 2016.
However, doctors can prescribe high-CBD and low-THC oils to treat chronic or terminal illnesses like severe epilepsy.
There's still hope for South Carolina, as its lawmakers are working on passing a bill called The Compassionate Care Act. The new law would create a comprehensive medical marijuana system that would expand the current list of eligible conditions.
How does hemp-derived CBD oil fit into the South Carolina cannabis laws?
Hemp CBD Oil in South Carolina
Despite its strict marijuana laws, South Carolina is home to a booming CBD market.
How is that possible?
As mentioned earlier, CBD can be extracted from marijuana and hemp.
Unlike marijuana, hemp is legal in all 50 states under the 2018 Farm Bill. The new law removed hemp from the list of controlled substances; prior to the introduction of the 2014 Agricultural Act,, hemp was classified similarly to heroin and LSD.
Today, hemp is an agricultural commodity, just like any other crop. It can be grown and sold for commercial use, including paper, clothing, fuel, building materials, and health supplements such as CBD extracts.
Before we highlight the best places to buy CBD oil in South Carolina, let's cover the do's and don'ts of buying CBD for beginners.
How to Find Quality CBD Products in South Carolina?
Regulations on the manufacturing standards of CBD oils are nearly nonexistent, which creates space for many companies whose main goal is to capitalize on the booming market at all costs.
Don't get us wrong, there are many great brands selling premium CBD products at reasonable prices, but there's an equal number of suppliers churning out fake products. The FDA reports that many CBD oils sold over the counter contain significantly less CBD than advertised.
Some of those products are also contaminated with pesticides and heavy metals.
If you want to make sure that you always get the right product for your CBD needs, you should do thorough research on any company before you trust them with your money.
Here's how to find quality CBD oil in South Carolina:
Check the hemp source. Hemp plants are bio accumulators; in other words, they take up everything from the soil and air they grow in. The best CBD products in South Carolina are made with organic hemp that was grown in healthy soil and without pesticides or growth boosters.
Choose CO2-extracted CBD. CO2 extraction is by far the best technology to make CBD oil. It doesn't require additional heat or solvents, so it can yield potent extracts while maintaining 100% purity.
Opt for full-spectrum extracts. Full-spectrum means that the product was made using the whole plant. This process captures additional compounds, such as minor cannabinoids, terpenes, and flavonoids. These ingredients help the body process CBD more efficiently, which is why experts consider full-spectrum CBD superior to isolate-based products.
Only purchase from companies whose products have been tested by an outside lab. The third-party laboratory will analyze the CBD content in the product. It can also tell if it has been contaminated with pesticides, heavy metals, or mycotoxins — and whether or not it contains any dangerous additives. If a company can't provide a Certificate of Analysis from the lab, it's an instant red flag.
Avoid companies making ridiculous claims about CBD. If a company claims CBD is a miracle drug, it's a sign that you should turn your eyes away and look for CBD oil elsewhere. CBD is a wonderful supplement that can improve your daily life in a natural and safe way; however, it's not going to cure cancer.
At Royal CBD, our premium line of CBD oil is made with organic hemp from Colorado. These plants are further extracted in our facility using supercritical CO2. The CO2 extraction technology allows us to produce clean extracts with consistent levels of CBD in each batch. All of our products are extensively tested for potency and purity in a third-party laboratory, with Certificates of Analysis available upon request. If you want a risk-free way to try out our products, we offer a 30-day money-back guarantee.
Where to Buy CBD Oil in South Carolina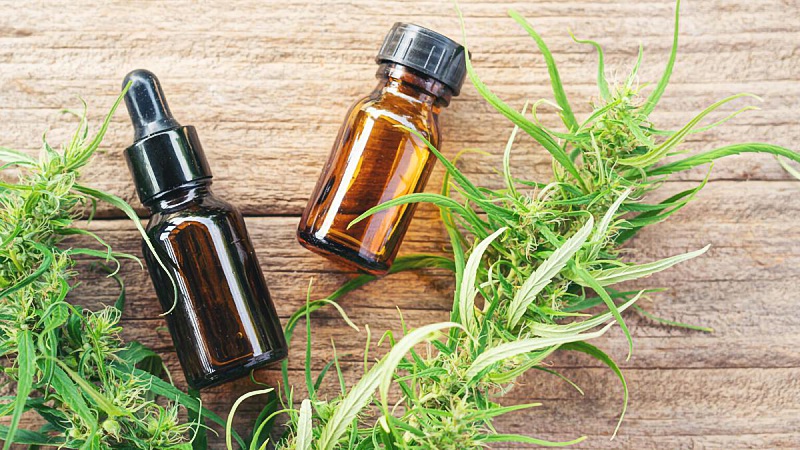 There are many stores selling CBD products in South Carolina, but if you're looking for the best deals on CBD oil in the state, we recommend making your purchase through a reliable online store.
Here are a few reasons to shop for CBD online:
Benefits of Buying CBD Online
Online stores offer a broader selection of products. CBD is available in tinctures, capsules, edibles, vape juice, topicals, and even pet products. It would be difficult to find all these formats in one store, which isn't a problem with online suppliers. When you search for CBD online, you get access to every form of CBD available out there.
You can compare different products and their prices without leaving your house. There's no need to drive around different stores and count on the store staff's knowledge about cannabis. Online stores are run by professionals who know how to choose the right product for your CBD needs.
Buying CBD online saves money. Online retailers don't have to cover the operational costs associated with running a physical storefront, so they can offer discounts, bulk pricing, and reward programs for their customers. For example, at Royal CBD, we have a special royalty program, where you can collect crowns and spend them on your next order over time and save more money on your favorite products.
Recommended Local CBD Suppliers
Your best chance of finding quality CBD locally is by heading to a vape store or wellness retail outlet. There are also a few pharmacies in the state selling CBD products. If you need to touch the product and talk with the staff about your CBD needs, we've prepared a list of reputable local suppliers in South Carolina.
Best CBD Stores in Charleston
North American Hemp Oil
WooCana CBD Oil Charleston
Zuluvape of Charleston
Best CBD Stores in Columbia
HempWorx CBD Oil
Columbia Vapes
Planet Vapor
Best CBD Stores in North Charleston
Coffi Vape Smoke Shop
Purple Haze Smoke Shop
Vaping Jones
If you don't see your city on the above list, make sure to check for CBD oil online.
Key Takeaways on Buying CBD Oil in South Carolina
South Carolina may not be the best place for marijuana consumers, but it has a very well thriving CBD market. Until the state introduces its comprehensive medical marijuana program, your only chance of getting CBD oil is to find a reliable source of hemp-derived products. CBD oils produced from hemp are legal in all 50 states.
We recommend shopping for CBD online because it's the fastest and most affordable way to get quality CBD products without breaking the bank. However, regardless of how you decide to buy CBD oil in South Carolina, always do your homework about any company that sells CBD out there.