If you're looking for the best deals for CBD oil in Hawaii, you've come to the right place.
At Royal CBD, we're engaged in promoting awareness among our customers so they can always make well-informed decisions on their purchases.
The CBD market is exploding all over the states, including Hawaii. However, the market is also very loosely regulated and there are many companies selling fake products that sometimes contain significantly less CBD than advertised. Some of them are even contaminated with dangerous chemicals like solvents and pesticides.
Many of such products are widely available at local stores.
If you want to get the best CBD products at reasonable prices, we generally recommend finding a trusted online store.
Not only do we ship to Hawaii, but we also know the local market and where to look for if you don't want to be taken advantage of.
In this article, we explain the Hawaii cannabis laws and highlight your best options to find quality CBD online and in-store.
Is CBD Oil Legal in Hawaii?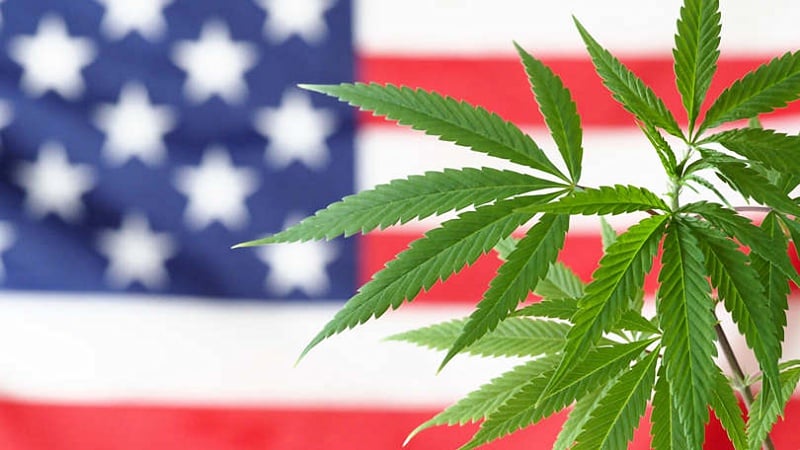 The short answer is "yes," but the actual status of CBD oil in Hawaii depends on its source.
CBD can be extracted from hemp and marijuana, both of which belong to the Cannabis sativa L. plant family.
However, these two plants have different chemical profiles.
Marijuana is generally high in THC, so it can produce intoxicating effects, causing the well-known cannabis high. Due to a higher THC content, marijuana is federally illegal. But as with many federal laws, states can introduce their own regulations on marijuana.
So far, 11 states have legalized marijuana for recreational use and 33 states have a medical marijuana program for patients.
Hemp, on the other hand, is subject to different regulations because it's typically high in CBD and contains only trace amounts of THC (0.3% or less).
Let's take a closer look at different CBD laws in Hawaii.
Marijuana CBD Oil
Hawaii doesn't allow marijuana for recreational use [1]. Personal possession of less than an ounce can land you in jail for up to 30 days, with a fine of $1000. Getting caught with more than one ounce can result in one year in prison and a $2000 fine. You also can't possess cannabis concentrates — even as little as 1 ml — unless you want to be put in jail for up to 3 years and pay a $5000 fine.
However,  medical marijuana is legal in Hawaii under Senate Bill 862. The law states that if you have a medical marijuana license, you can possess marijuana for medical purposes. Since 2000, it's also possible to grow your own marijuana at home if you're a registered patient thanks to Act 228.
Finally, the state completed its medical marijuana program in 2015, when Hawaii's Act 241 created The Medical Marijuana Dispensary Program, allowing licensed locations to sell marijuana to patients.
If you want to apply for a medical marijuana card, you must suffer from one of the following conditions:
AIDS
Amyotrophic Lateral Sclerosis (ALS)
Cachexia or wasting syndrome
Cancer
Crohn's disease
Epilepsy
Glaucoma
HIV
Lupus
Multiple Sclerosis
Post-traumatic Stress Disorder
Rheumatoid Arthritis
Severe nausea
Severe pain
Ulcerative colitis
Here's how to get through the application process:
Sign up to Hawaii.gov
Apply through the Medical Marijuana Registry
Submit your application to your doctor
Once certified by the doctor, they will submit the application to the DOH
If approved, they will send your medical marijuana card via mail.
But what if you don't have a medical marijuana card? Is it still possible to buy CBD oil in Hawaii without problems with the law?
Hemp CBD Oil in Hawaii
As mentioned earlier, CBD oil can be regulated by different laws depending on how it was produced.
If the CBD oil is made using a flowering marijuana plant, it will likely have high levels of THC. In Hawaii, products containing THC are illegal to buy and possess unless you have a medical marijuana card.
The good news is that you can also legally benefit from CBD in Hawaii but without the marijuana buzz. Such CBD oils are made from hemp plants, which usually contain high amounts of CBD and less than 0.3%.
0.3% of THC isn't enough to get the user high.
Hemp was federally legalized under the 2014 Farm Bill, but the full legalization took place in 2018 when President Trump signed its amended version into law. The amended Farm Bill allows companies to grow, manufacture, and sell hemp for a variety of purposes, from clothing to foods, topical products, and supplements.
You can legally buy hemp-derived CBD oil in Hawaii provided that it doesn't cross the federally approved THC limit.
Below we explain how to buy CBD oil in Hawaii if you want to get the best deals for yourself.
How to Buy CBD Oil in Hawaii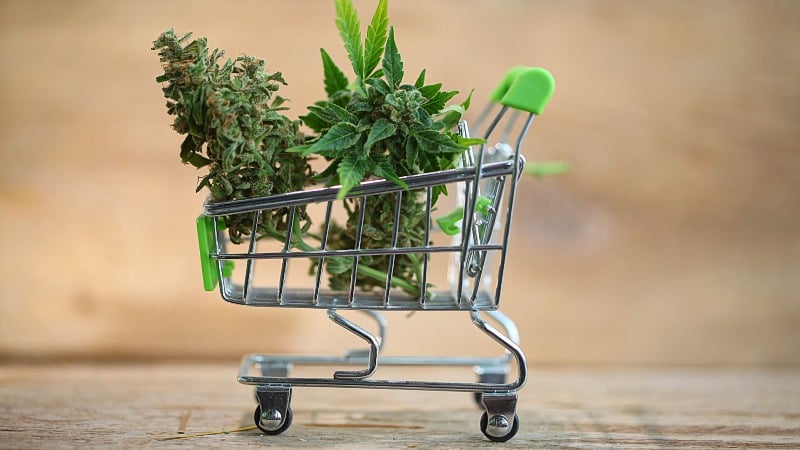 If you don't have Hawaiian medical marijuana, you can only purchase CBD products that are produced from hemp and contain less than 0.3% THC.
However, this isn't the only thing you should be aware of. If you want to avoid getting ripped off your money, make sure you always check the following details about your chosen supplier:
Hemp source
Extraction method
Mission statement / claims
Cannabinoid spectrum of its products
Third-party testing
At Royal CBD, we use organic hemp from local farmers based in California to ensure a clean and healthy sourcing material for our extracts. All Royal CBD products are produced with supercritical CO2; you won't find any residual solvents or other unwanted chemicals in our CBD oils. You can choose from full-spectrum, broad-spectrum, and isolate-based products to match them with your CBD needs. The entire collection of Royal CBD extracts is extensively tested in third-party laboratories for its CBD levels as well as for potential contaminants.
Buying CBD Oil Online in Hawaii
Making your purchase through a reliable online store is by far the easiest method. You can easily research your products, read lab reports, and compare different brands without leaving home.
Online retailers also offer more types of CBD than physical stores. CBD companies can be very creative about their products, selling tinctures, creams, balms, concentrates, vape liquids, and even CBD-infused pet treats.
If you're looking for the best deals on CBD oils, online is the way to go. In-store vendors are expensive to operate and it's definitely noticeable by the prices of their products. These operational costs are not a problem with online stores, so you can take advantage of discount deals and special offers. For example, at Royal CBD, you can collect special crowns that you can spend to save money on your next purchase.
However, if you prefer shopping for CBD locally, we've prepared a list of trusted local shops where you can find high-quality CBD oil in Hawaii.
See if your city is on our list below.
Local CBD Stores in Hawaii
Honestly, your options are quite limited when it comes to buying CBD oil locally in Hawaii. Most of the major stores selling CBD are in Honolulu, with a few interesting spots in Hilo too. But if you don't live in those cities, it will be difficult to find a reputable CBD shop near you.
If you have a medical marijuana card, you can also see if the nearest dispensaries can satisfy your CBD needs.
Best CBD Stores in Honolulu
Aloha Green Apothecary
Hawaii Medical Marijuana Clinic
Mr. Hemp CBD
Best CBD Stores in Hilo
Doctor420Hawaii
Volcano Ecigs
Hilo Natural Health Clinic
If you're located outside of Honolulu, we recommend finding a trusted online store to purchase CBD oil. Royal CBD provides shipping to all 50 states, including Hawaii.
Key Takeaways on Buying CBD Oil in Hawaii
Although Hawaii has a complicated history with cannabis, the state is slowly catching up to the likes of Illinois and Massachusetts. We hope that the Hawaiian residents will pass the legalization bill the next time it's introduced on a voting ballot.
For now, your best option to buy CBD oil in Hawaii is either through a medical marijuana dispensary — provided that you have a license — or to try hemp-derived CBD products to experience the benefits of cannabis without the buzz.
The rising popularity of CBD has allowed space for a lot of companies to enter the market. If you want to avoid buying fake products and spend your hard-earned money the right way, we recommend doing your research and finding a reputable online store.
At Royal CBD, we have a wide range of premium CBD products made from organic hemp, extracted with CO2,  and tested by certified third-party laboratories. We vouch for the quality of our products with our money-back guarantee program.