The CBD market has skyrocketed over the past few years, mainly for its wide range of health benefits.
People are using CBD oil and other products to relieve anxiety, pain, seizures, inflammation, and other health problems.
Although Alabama has very strict laws surrounding marijuana, hemp-derived CBD is legal and widely available both in-store and from online retailers.
If you want to find the best CBD products in Alabama, we recommend making your purchases online. However, there are a few places that you can find high-quality CBD in person. We'll list them in this article.
Examine Alabama's laws around cannabis and learn how to buy CBD oil legally without leaving home!
Is CBD Oil Legal in Alabama?
The legal status of CBD oils in Alabama depends on its source.
CBD can be extracted from hemp and marijuana; both plants are regulated by different laws.
Marijuana and its active ingredient THC — the cannabinoid that makes the user feel high — is still considered federally illegal in the United States.
11 states have legalized recreational marijuana, meaning their residents can enjoy their herb without worrying about fines or jail sentences.
Sadly, Alabama isn't one of them.
Marijuana-derived CBD Oil in Alabama
Alabama is one of those states where you don't want to be caught with marijuana. The plant is illegal for both recreational and medicinal purposes, with one small exception — patients with severe epilepsy.
Possession of marijuana in Alabama is heavily penalized with hefty fines up to $15,000 and a one-year jail sentence.
The penalties are also relevant for marijuana derivatives such as CBD oil with THC levels higher than 0.3%.
In 2014, Alabama made small progress by introducing Carly's Law, which granted the University of Alabama in Birmingham to conduct a limited study for testing the efficacy of CBD oils in treating seizures.
Another bill introduced in 2016 (Leni's Law) approved trace amounts of THC in CBD oils. Until then, patients in the study were treated with CBD isolate.
Long story short, marijuana-derived CBD oil must be prescribed by a doctor and taken under their supervision to contribute to the ongoing research at the University of Alabama.
Fortunately, Alabama's law is more lenient for hemp-derived CBD.
Is CBD Oil from Hemp Legal in Alabama?
The answer is a loud 'YES.'
The Agricultural Act which was amended in 2018 by President Trump — also known as the 2018 Farm Bill — opened the door for hemp cultivation and the commercial production of CBD oils made from industrial hemp.
Before that bill, hemp-derived CBD was treated by the government in the same way as CBD from marijuana, even though hemp contains less than 0.3% of THC.
The amended Agricultural Act removed hemp from the list of controlled substances, making it an agricultural commodity.
It actually brought hemp plants back to where they belonged.
How to Find CBD Oil in Alabama
Alabama may not boast as many CBD stores as states like California or Colorado, but its hemp market is doing pretty well.
Most people buy their CBD from online stores — we recommend it too — but there are a few physical stores that may be worth your attention. We'll list them later on in the article.
For now, let's focus on finding CBD oil online.
Why It's Better to Buy CBD Oil Online When Living in Alabama
Buying CBD oil online in Alabama comes with a few benefits.
As mentioned, Alabama's CBD market isn't as big as in other states, so it goes without saying in-store vendors offer fewer product options than online stores. Physical shops usually have one or two forms of CBD on shelves. Buying CBD online gives you access to a wide range of products, including tinctures, capsules, gummies, topicals, vapes, and even CBD for pets.
Additionally, online stores don't have to pay rents and electricity bills to operate, so they can afford to give their customers regular discounts or even provide loyalty programs so they can save more money on their purchases.
Full Spectrum CBD Oil 1000mg

$149

$129

—

or subscribe and save

15%

Broad Spectrum CBD Gummies 25mg

$99

$79

—

or subscribe and save

15%

CBD Capsules 25mg (Softgels)

$99

$79

—

or subscribe and save

15%
Not to mention that it's easier to research any company on the internet.
You can read their websites, check for third-party lab reports, and get in touch with other customers on forums or social media groups to ask them for opinion. Online stores often have separate sections with testimonials or verified reviews where you can read what other people are saying about the quality of their products.
Now that you know where to look for the best CBD oil in Alabama, let's shed some light at the dos and don'ts of buying CBD oil online.
Important Considerations for Buying CBD Oil in Alabama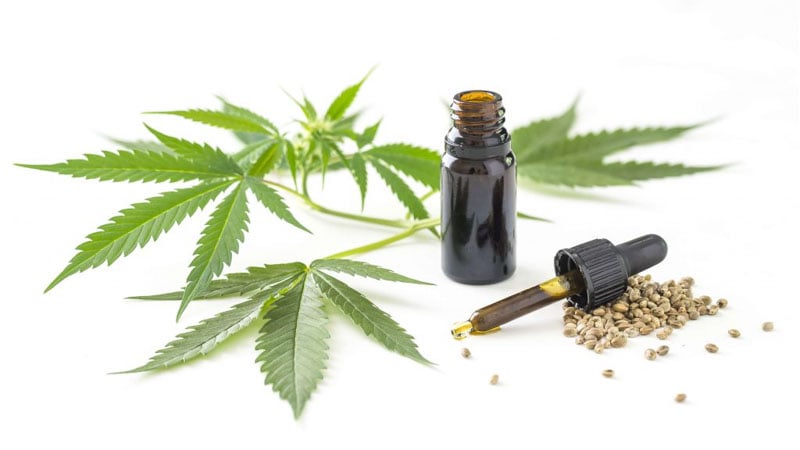 Make sure that you're buying CBD from a legal source. The state of Alabama doesn't allow for recreational use of marijuana, which also applies to derivatives such as marijuana CBD oil. If you want a 100% legal product, always buy your CBD from a company that uses industrial hemp as the source of CBD.
Choose products made from organic hemp. Hemp plants absorb everything from the environment they're grown in because they are natural bioaccumulators. We recommend purchasing from companies who use hemp from local farms, where the plants are grown organically in clean soil and without the use of pesticides, fertilizers, or other dangerous chemicals.
Always buy third-party tested CBD oil. A company that's confident about the quality of its products will test them in third-party laboratories for content analysis and publishes those reports on its website or at least makes them available on request. Third-party labs analyze the chemical profile of the end product, including its potency, cannabinoid content, and purity levels.
Opt for CO2-extracted products. CO2 extraction is a heatless and solventless method that uses pressurized carbon dioxide to pull the CBD and other beneficial compounds from the source plant. It's also the most consistent method in terms of delivering the expected concentration of CBD.
Choose full-spectrum CBD over isolate if possible. Full-spectrum CBD produces the entourage effect, also known as the whole-plant synergy. This synergy refers to the combined effects of all cannabinoids and other hemp compounds, which scientists consider to be more effective than each of them in isolation. However, CBD isolate can be a good option if you have issues with holding full-spectrum CBD in your mouth due to its earthy taste or have regular drug testing at work.
Avoid companies making unrealistic claims about CBD. CBD oil is an excellent health supplement, but it won't relieve all your health problems overnight, nor is it a cure-all for every disease out there. Don't believe in claims that seem too good to be true.
If you stick to the above tips, you'll be able to find the best CBD product for your needs in no time.
Buying CBD Oil Locally in Alabama: Is it Worth Time and Money?
Although we generally don't recommend in-store purchases when it comes to CBD oil, there are a few places in Alabama where you can get high-quality products at reasonable prices. Check the list below to see if you can find these stores near you.
CBD Stores in Birmingham
The Vape Loft
Vulcan Vape
Exxon Hookah Smoke & Vape Shop
CBD Stores in Montgomery
Tiger Vapor
Nebulous Vapors
CBD Stores in Prattville
Nebulous Vapors
Vape Escape
Dixievape
Key Takeaways on Buying CBD Oil in Alabama
If you're wondering where to buy high-quality CBD in Alabama, your best bet is to find a trusted online store. The local hemp market in Alabama is behind most states, with only a few reputable shops in the most populated cities.
Buying CBD online, on the other hand, not only gives you a greater product choice but also makes it easier to research your potential vendor and make a well-informed decision.
Although high-quality CBD oil can do wonders for one's wellness, it's not an overnight solution for all your health problems. If you want to get the most out of your supplementation, make sure to incorporate healthy eating habits, regular exercises, and stress management techniques into your routine.